UNC REX Healthcare
Nationally, the average cost of an emergency room visit is $2,168 versus the cost of treatment at an urgent care facility being just $155. However, many people don't know when to go to the ER or when to go to an urgent care facility.
Background
A lower cost per visit coupled with a shorter wait time makes urgent care centers like UNC REX Healthcare a preferred option for minor healthcare needs. UNC REX Healthcare wanted to provide insight to its patients as to when they should go to an Urgent Care facility versus when they should go to the Emergency Room.
Our Strategy
We knew a promotional video was the best way to successfully meet UNC REX Healthcare's objectives, while also resonating with their patients. What ensued was a unique and engaging delivery by those who are best qualified to make that recommendation – doctors.
What we did
Walk West worked in tandem with UNC REX Healthcare's internal marketing team and other agencies of record to brainstorm a lighthearted, tongue-in-cheek video. Messaging was developed to raise awareness about when it's best to use one of UNC REX Healthcare's four Rex Express Care (urgent care) locations across Wake County versus going to the Emergency Room.
We then developed a supporting strategic social media amplification and launch plan that included an educational infographic, rich social content and local media outreach.
Impact
We're proud to announce this video received an Honorable Mention in the AVA Digital Awards, sponsored by Association of Marketing and Communication Professionals.
Additionally, the project was so successful, UNC REX Healthcare requested a second iteration to support the Women's Center at UNC REX.
Video Production

Video Production

End-to-end video production including original song production, scripting, creative direction, filming, and post-production.

Social Media

Social Media

Supporting social media launch planning and placements.

Public Relations

Public Relations

Local media outreach.

Professional Development

Professional Development

Worked with UNC REX Healthcare team members on presentation techniques, with focus on message development, formatting, and execution.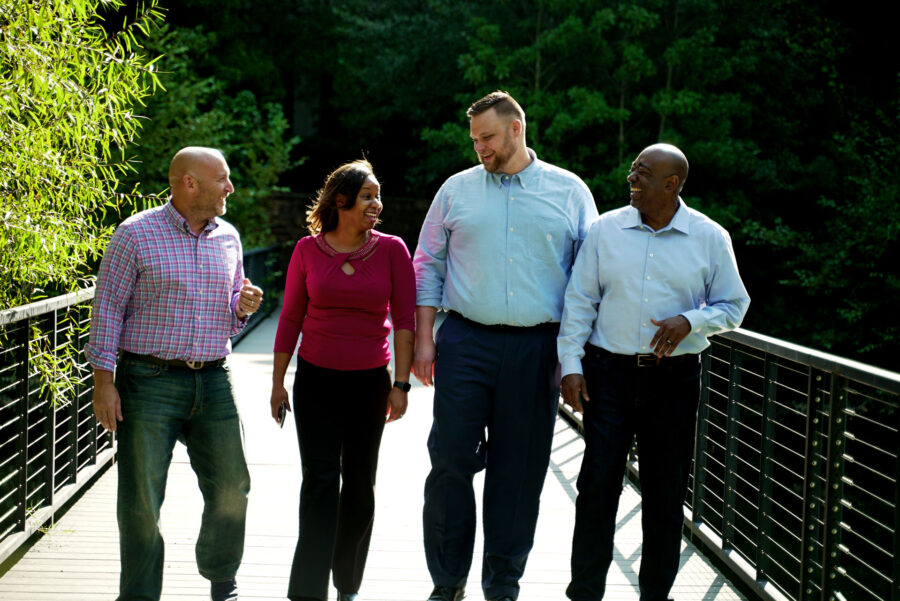 Let's Forge Ahead