 We Can Be the Champions Our Children Deserve.
SAFEchild is a non-profit organization in Wake County that offers child abuse prevention and intervention services to children and families at no cost. It is the only organization of its kind in Wake County, which makes their need for fundraising all the more urgent. To expand their programming, they wanted a campaign that would spread awareness, increase donations, and provide a platform within the communities they serve.
Working alongside our partner moss + ross, we developed a holistic, multi-million dollar fundraising campaign that incorporated fundraising best practices and inclusive marketing principles into a story focused on the most important part of SAFEchild's mission: the children themselves. moss+ross's fundraising counsel combined with Walk West's comprehensive brand strategy proved a powerful combination for SAFEchild, generating significant momentum both before and during the giving campaign's launch.
What We Did
Audits & Research
Branding & Campaign Planning
Logo Development
Strategic Communications
Copywriting
Content Strategy
Videography
Website Design & Development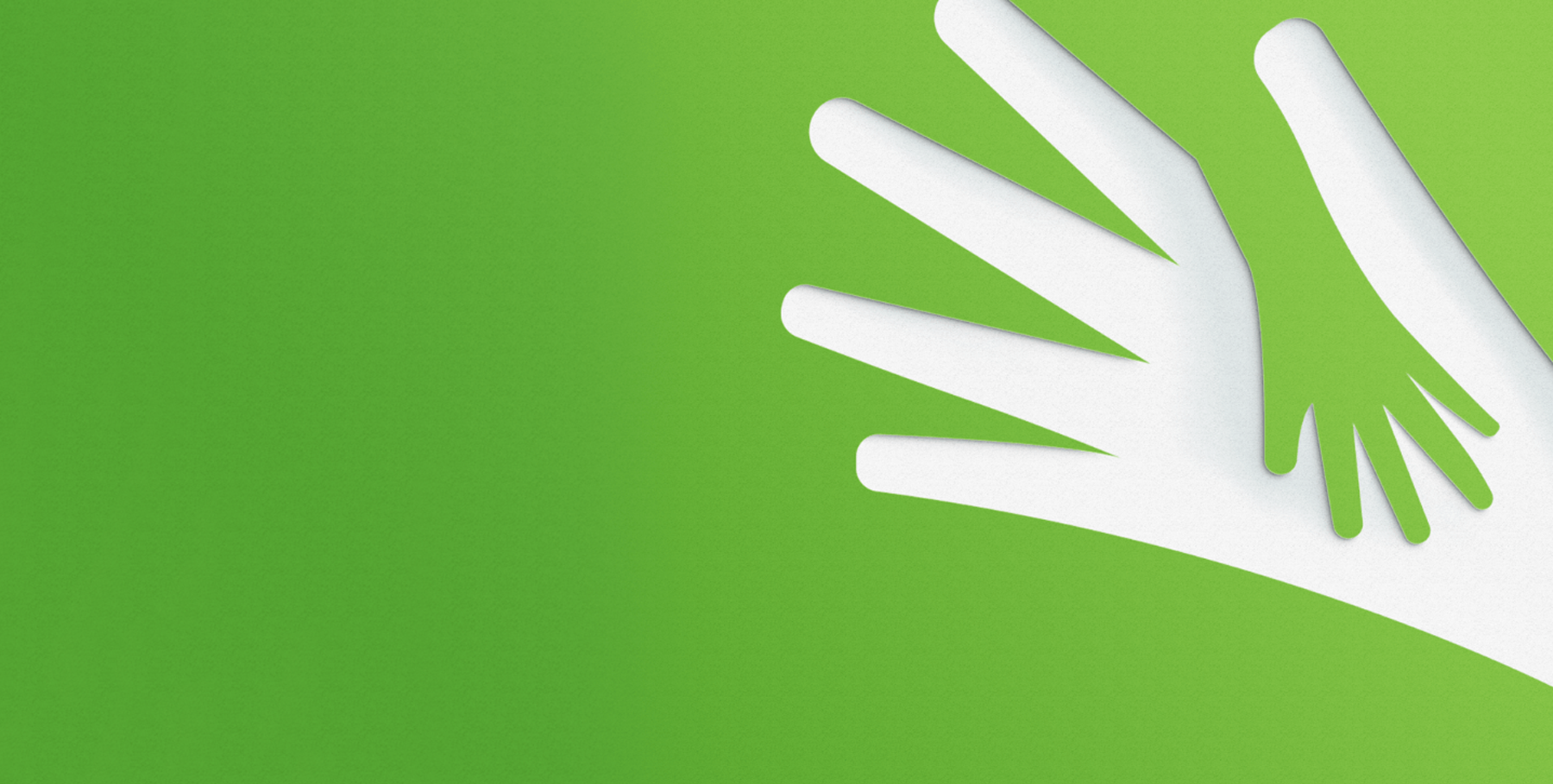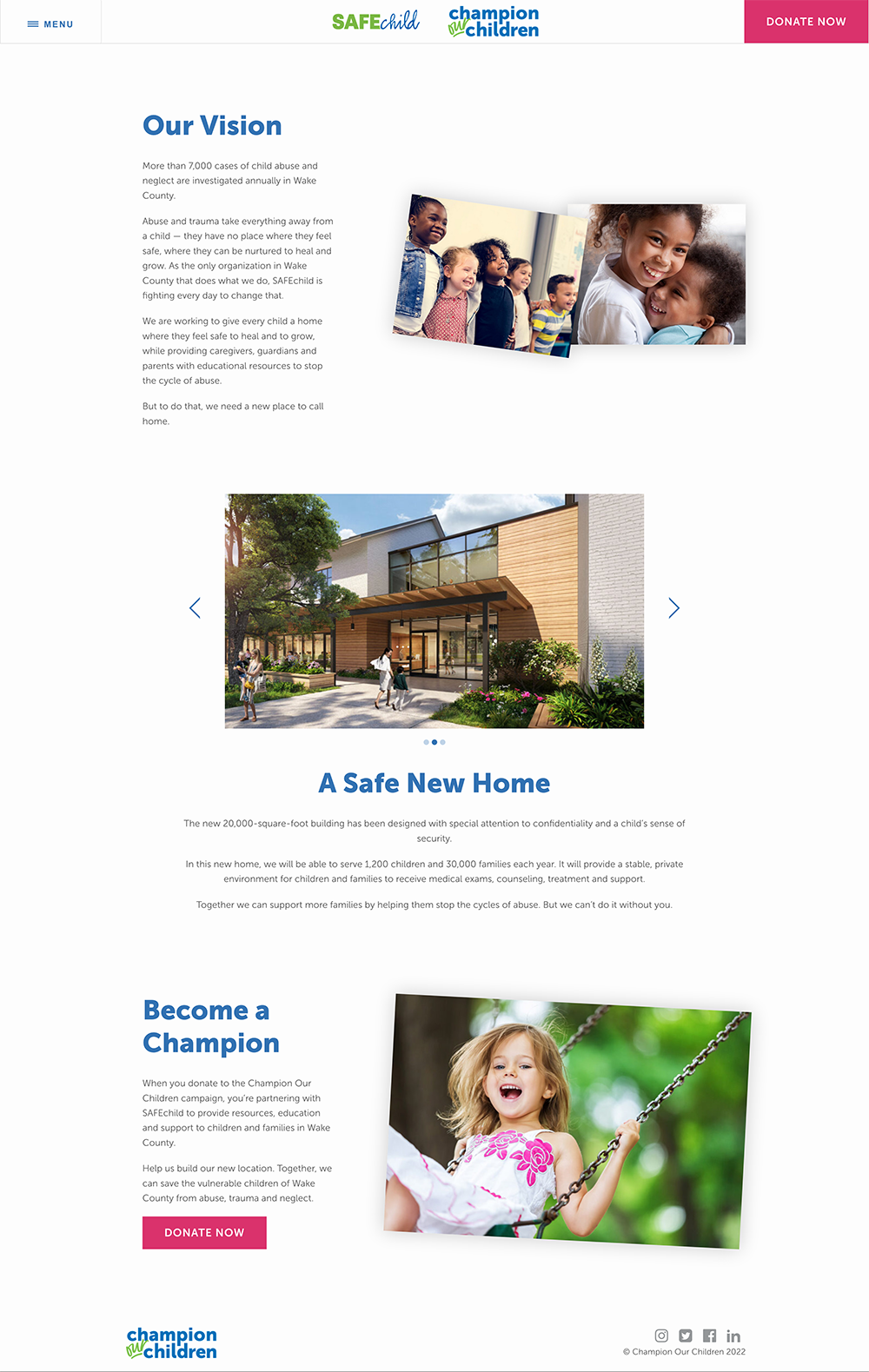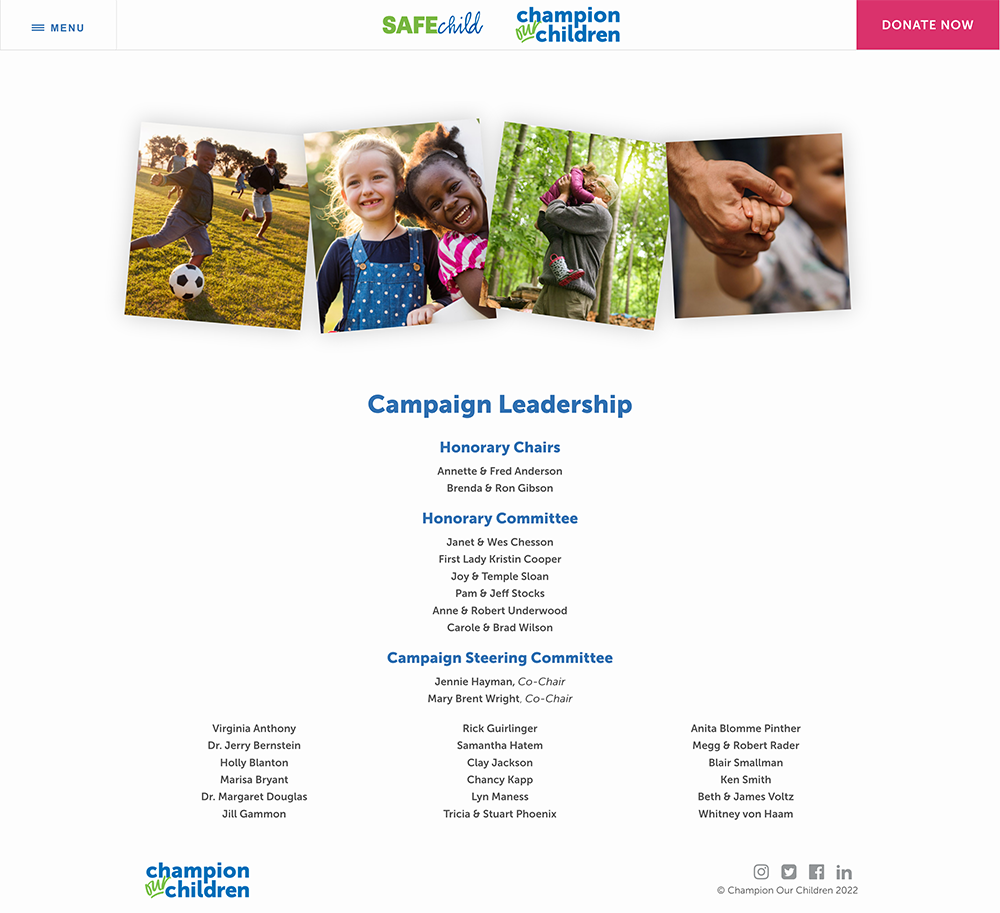 Challenge
Cutting Through the Noise of
Fundraising

Requests

Throughout Wake County, more than 7,000 cases of child abuse and neglect are reported. That abuse and trauma takes everything away from a child, and has an impact on their future — as well as the future of our state — as much as it does their present. But, with so many causes to care about, childcare services often go overlooked amidst the myriad of other things requiring funding. By creating a campaign that quite literally puts the wishes of children first, we asked potential donors to become the champions of the children of Wake County, in an effort to expand SAFEchild's services to help more of those in need than ever before.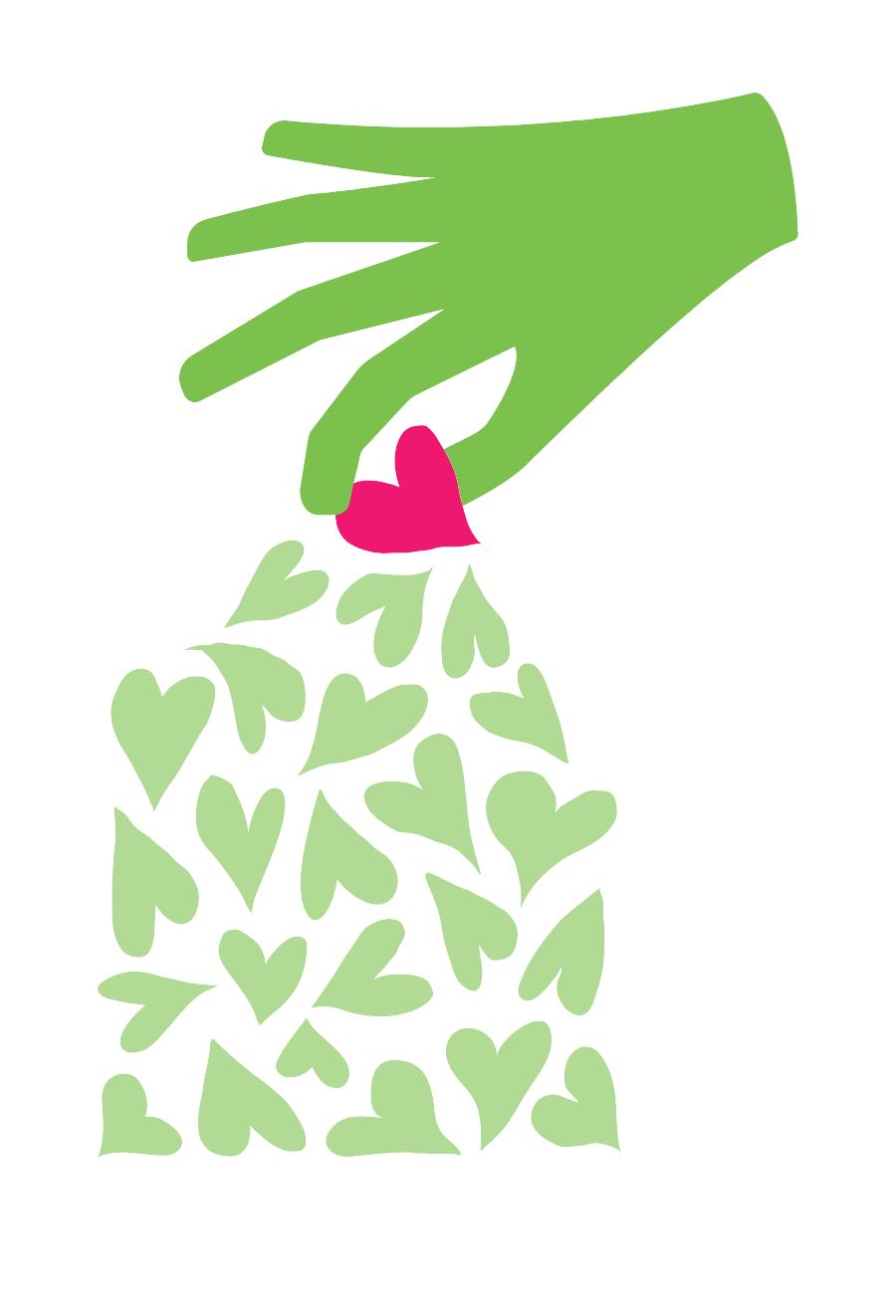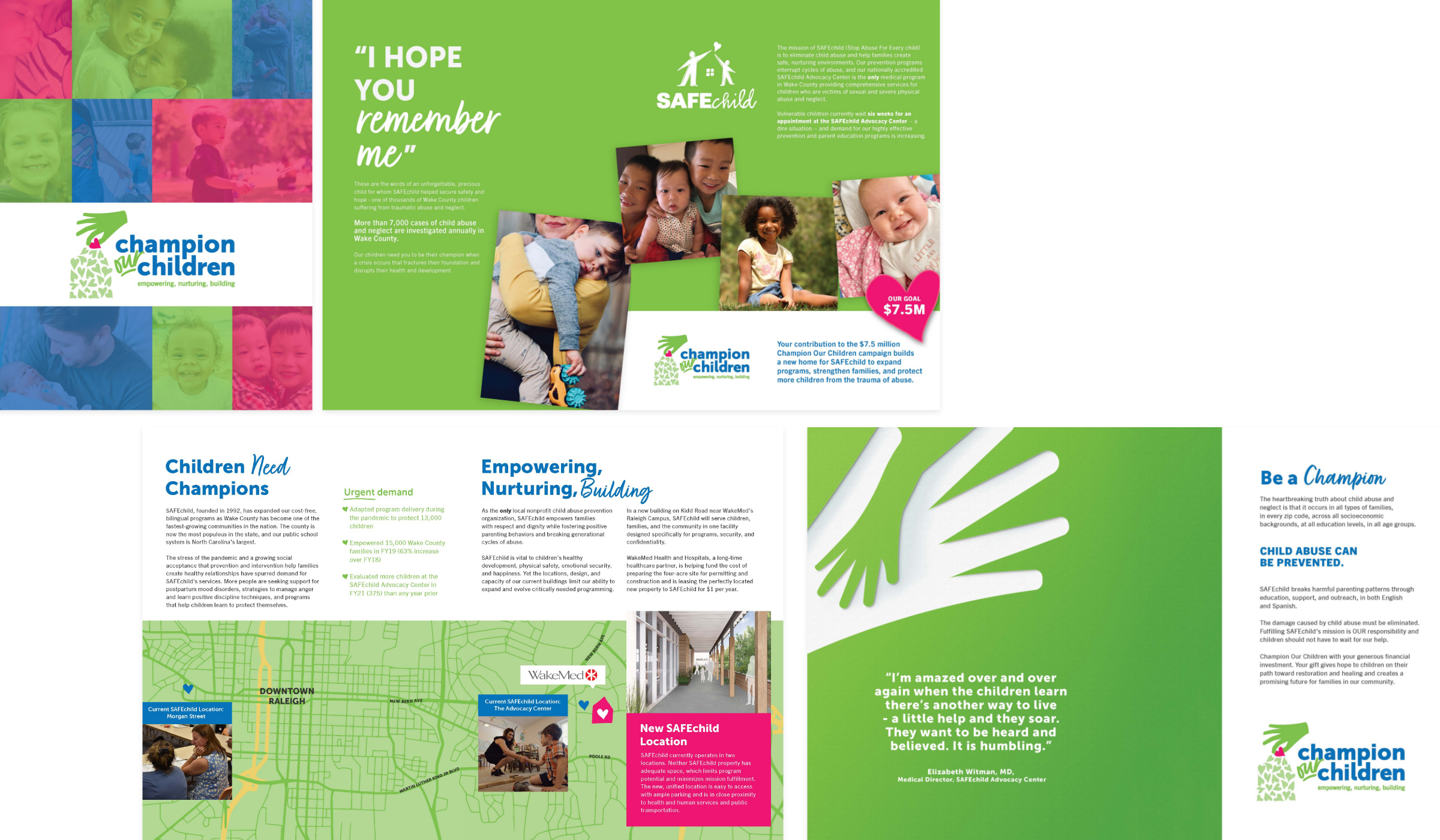 Impact
Through the efforts of Walk West, moss + ross, and more importantly the incredible people over at SAFEchild, they're more than 87% of the way to their $11M goal. The Champion Our Children campaign is still underway, and if you're interested in donating visit https://safechildchampion.org/ — your donation will go towards SAFEchild's ability to expand its services and help three times more children than it currently has the capacity to.
Last year, our small organization found ourselves ready to dream big and launch a multi-million capital campaign. We have not regretted a single moment in selecting Walk West to be our partner in this endeavor. Walk West helped us create a campaign name & logo, develop a case statement and development tools in tandem with key players in our organization in time to launch the "quiet phase" of this campaign.

In preparation for the public phase, Walk West guided us through the creation of a campaign video and sound messaging that generated incredible momentum for our first-ever capital campaign.
Cristin DeRonja, M.Ed, LPC, NCC
Executive Director, SAFEchild
Lets work together on more cool stuff