Marrying Rustic with Elegant: How an Established Brand Like The Swag Got Its Own Spa Treatment
When it comes to mountaintop luxury, nothing quite compares to a resort like The Swag. Its sweeping vistas, adventuresome spirit, warm hospitality, and more than 250 acres of history, community, and breathtaking views are rooted in the soul of the Great Smoky Mountains. Staying there leaves a lifelong impression on visitors — one that can't be replicated at just any mountaintop hideaway.
When new ownership took over, they knew they had something special they needed to take care of — and properly share with the world. Through hand-drawn typography that highlighted some of the brand's rustic elements, custom illustrations that embodied some of the Swag's most unique vantage points, and a brand new website that married digital engagement with a classic touch, we combined their rich history with modern amenities in new, yet tastefully approachable ways.
What We Did
Brand Audits & Discovery
Brand Identity Development
Custom Illustrations
Custom Logo Design
Web Design & Development
Storytelling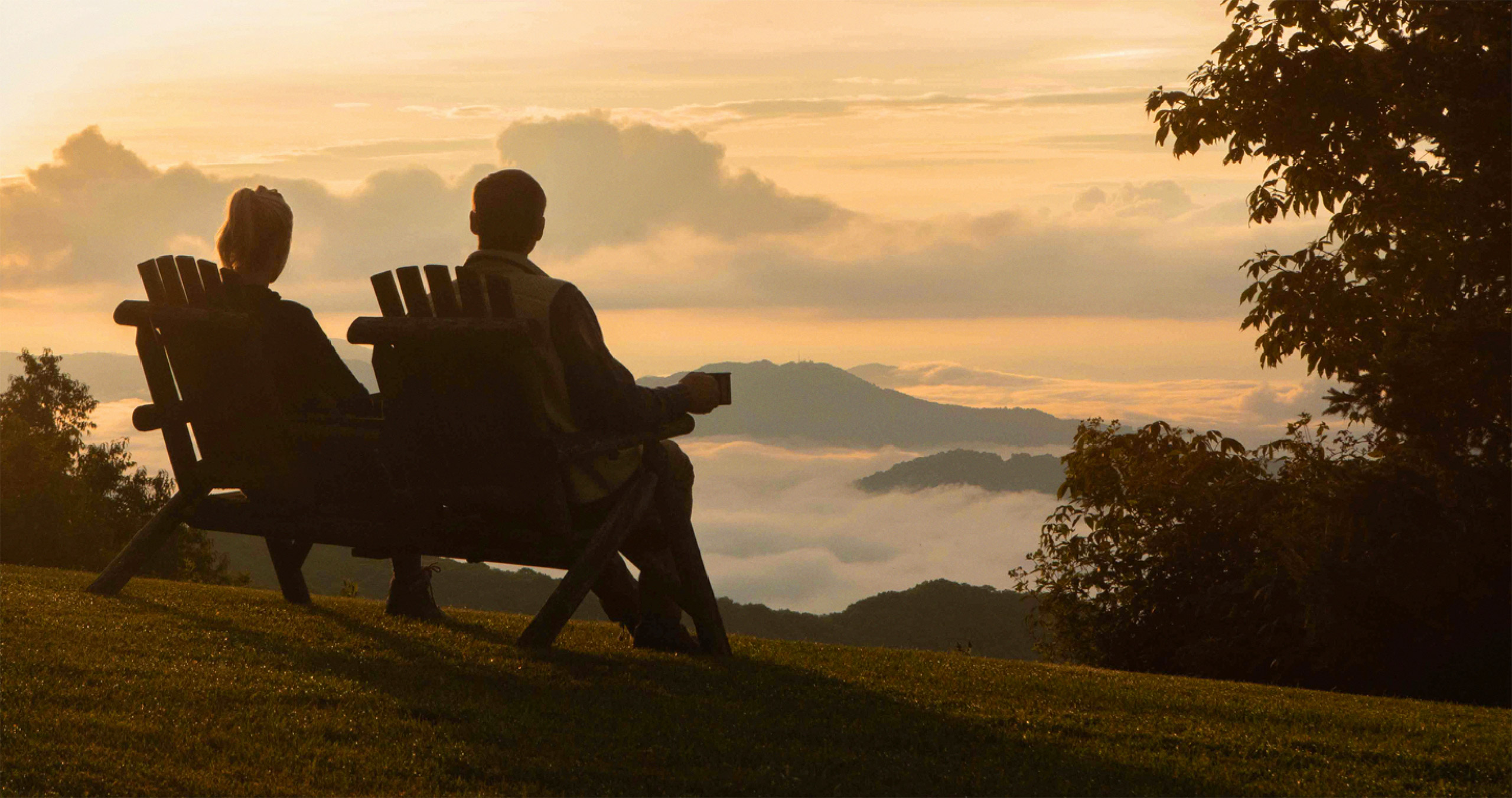 Challenge
Updating The Swag Without Losing its
Legacy
It's hard to reimagine an established brand, especially one with the kind of heritage and history to be found at The Swag. To succeed, we needed to rebrand The Swag for a new age while introducing some modern online amenities and resources that are commonly found at upscale resorts while still retaining the look, feel, and story of The Swag. With the added challenge of ensuring each element was approachable and friendly enough to not scare off a generation of consistent and faithful clientele.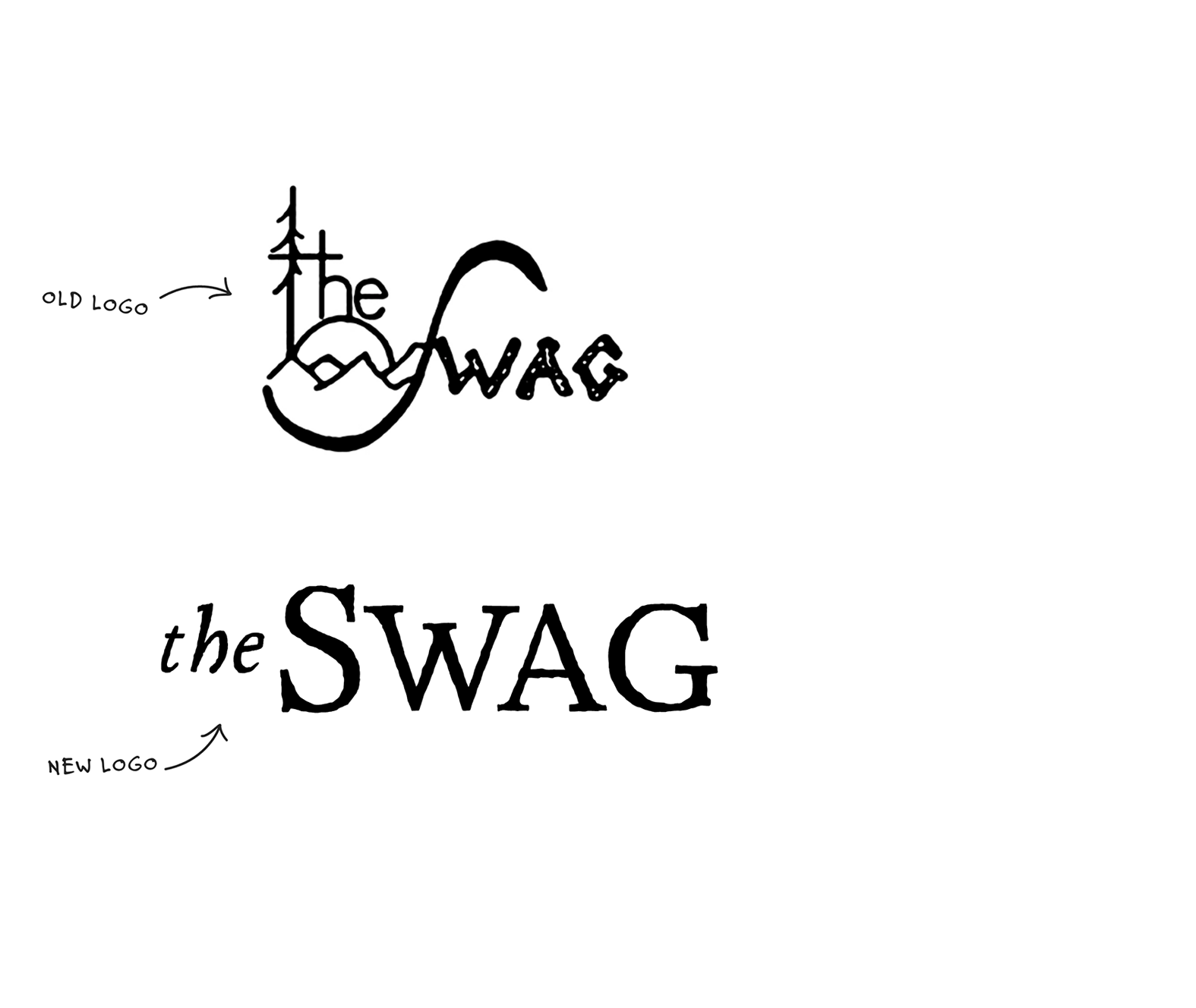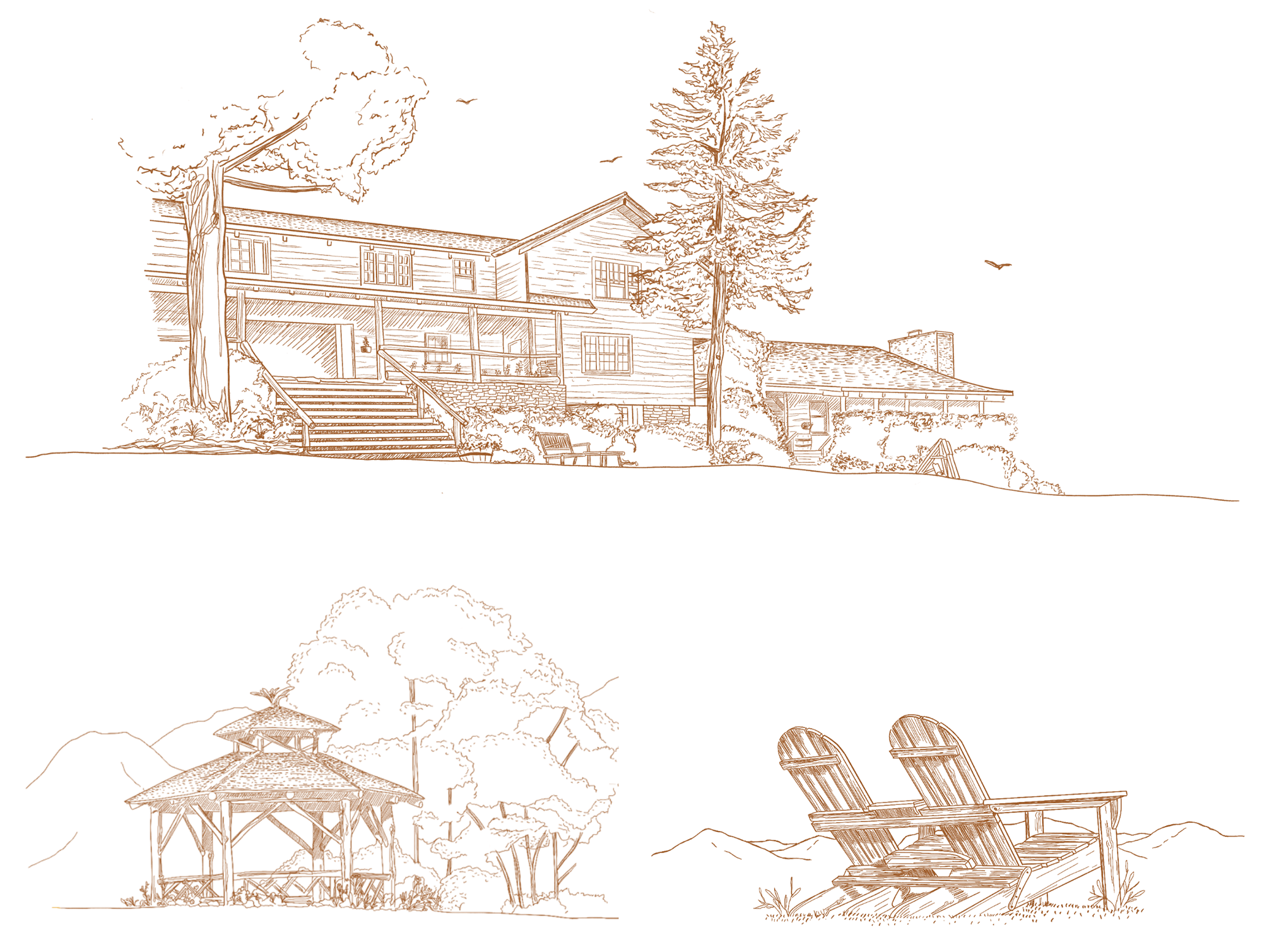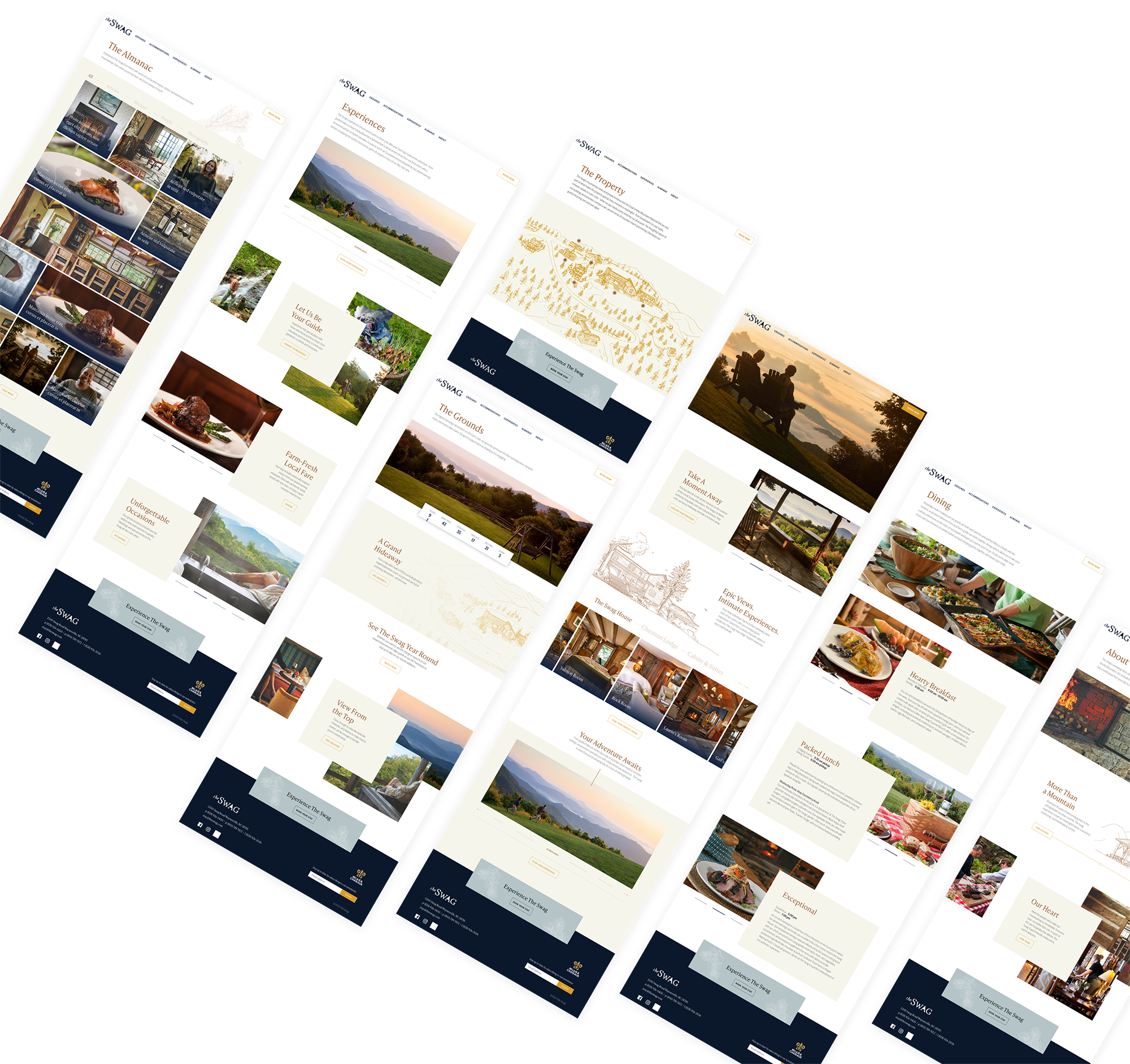 Impact
The end result was an elevated website experience and a sophisticated brand identity that captured the rustic beauty of The Swag while promoting its timeless elegance. This new brand identity could grow and evolve with The Swag, and help bridge the gap between its history and its exciting new future.
Lets work together on more cool stuff