 When Josh Cellars Needs a New Website, You Really Have to Pull Out All the Stop(per)s.
Built to honor the legacy and hard work of the owner's father, Josh Cellars has been vintning some of California's finest bottles of vino since 2005. Along the way, they've secured some serious praise and accolades, and were even named 'Winery of the Year' in 2021 by Wine Enthusiasts Magazine.
People shop with their eyes and, like Josh's elegant wine label, a beautiful website can help convert customers into brand-loyal advocates ready to buy a bottle for their next gathering. In order to match Josh in-person with Josh online, we designed a completely new web experience equipped with convenient online shopping, easy-breezy navigation, and a homepage that allowed the brand's story and values to really breathe.
What We Did
UX Design
Web Development
Copywriting
Brand Application
E-Commerce
Brand Strategy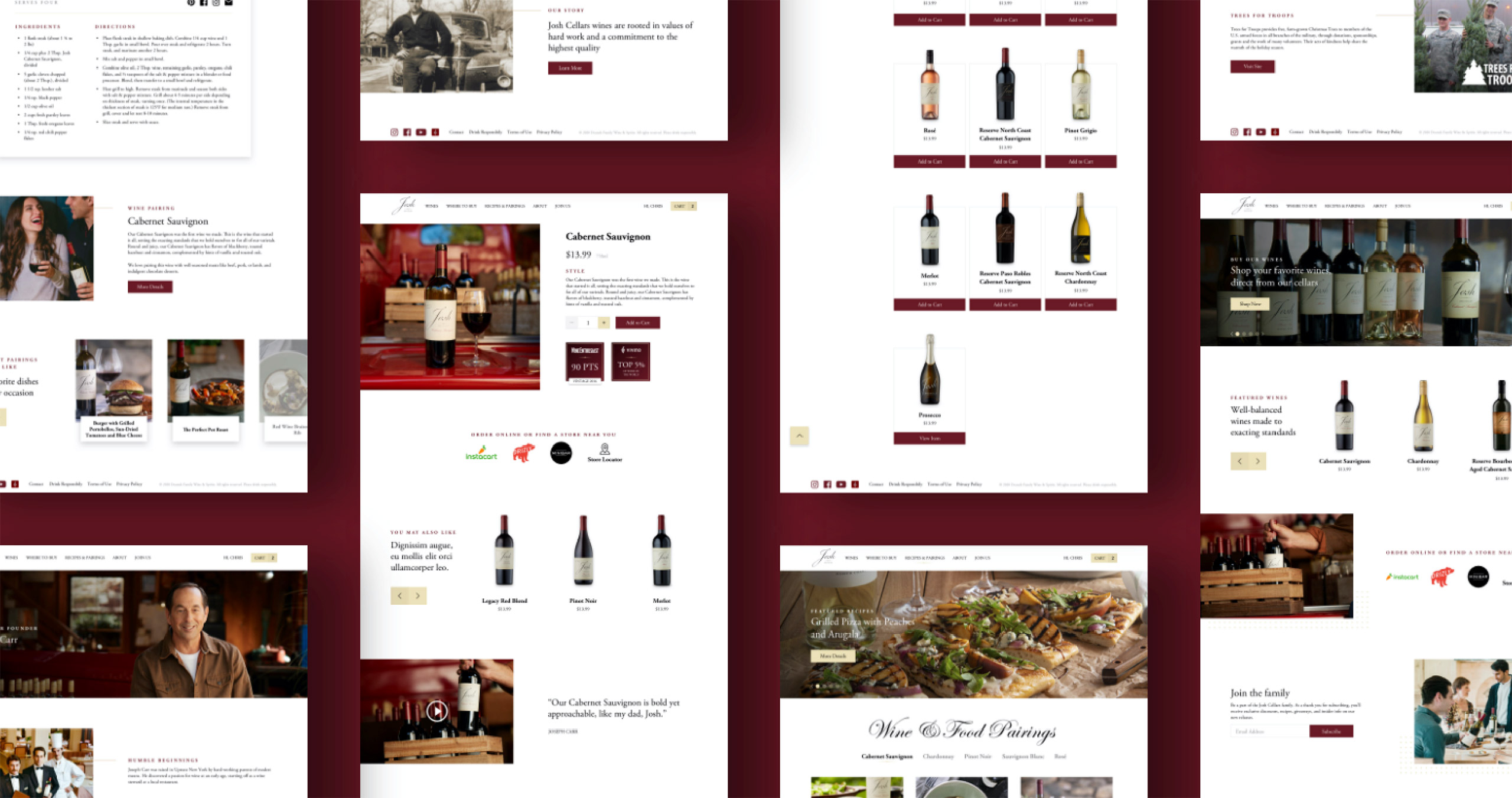 Challenge
Build a Better Web (& Shopping)
Experience
With an established CPG brand already underway in stores and winning recognition around the world, Josh Cellars needed an updated online presence and digital storefront that seamlessly complemented its legacy, mission, and vision. That meant a website as quality as their offerings equipped with a user-friendly e-commerce platform, and enough adaptability to allow for A/B testing and upgrades as new sales trends and analytics offer additional insights into their buyer journey and a mobile-first experience becomes mission-critical.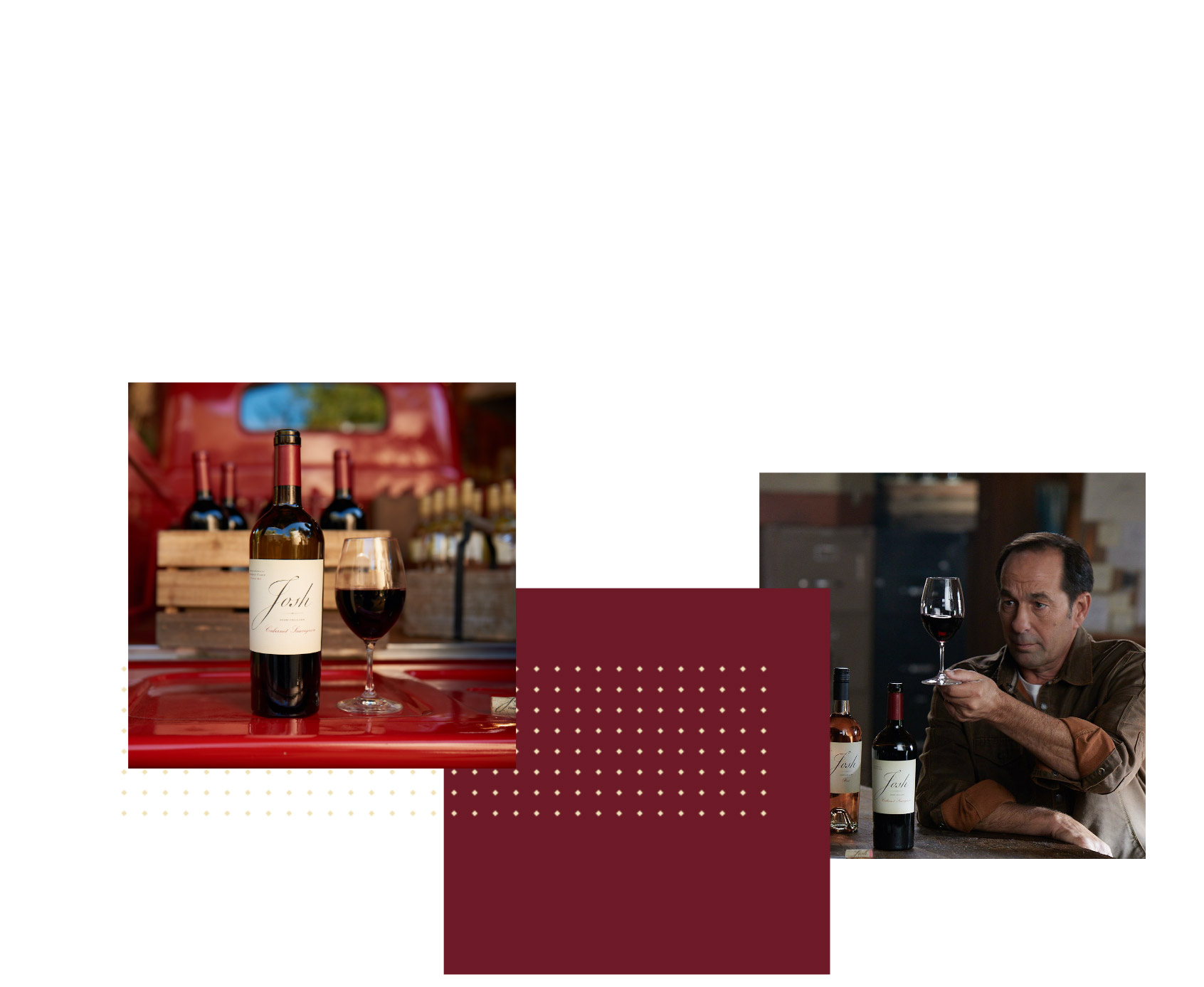 Impact
Ecommerce was a new frontier for Josh Cellars, but by introducing a new, streamlined website and implementing a tailor-fit ecommerce platform, we were able to provide Josh with a digital experience that was unmistakably on brand. This got more die-hard brand ambassadors interacting online than ever before – and lingering longer with each visit. We'll drink to that.
Increase in sessions per user
Increase in session duration
Lets work together on more cool stuff