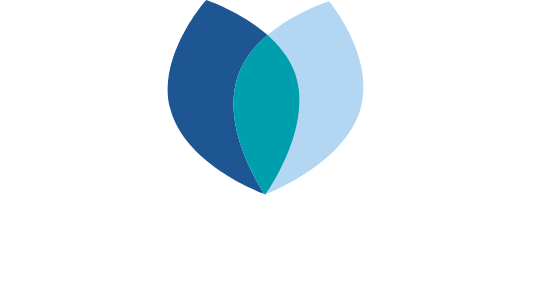 When it Came to COVID Information, Trust Was Key; And Vidant Health Was Ready to Vidant Verify.
One of the most progressive not-for-profit healthcare systems in North Carolina, Vidant reaches more than 1.4 million people across 29 counties. Their passionate commitment to patient-centered care is only matched by the diversity of their facilities; an incredible combination that ultimately means improved patient outcomes.
Working alongside Vidant Health, we developed outreach plans and strategies to reach low-trust communities with COVID-19 information and resources, and partnered them with established community networks to create a scalable healthcare information delivery system for current and future use. By partnering with magazines, podcasts, other healthcare organizations, community advocates, and influencers, we cemented Vidant as the source of truth throughout the communities they serve, and built an effective network to ensure neighborhoods received the education (and help) they needed throughout the pandemic.
What We Did
Campaign Development
Brand Strategy
Marketing Research
Design
Copywriting
Social Media
Web Development
Partner Outreach
Public Relations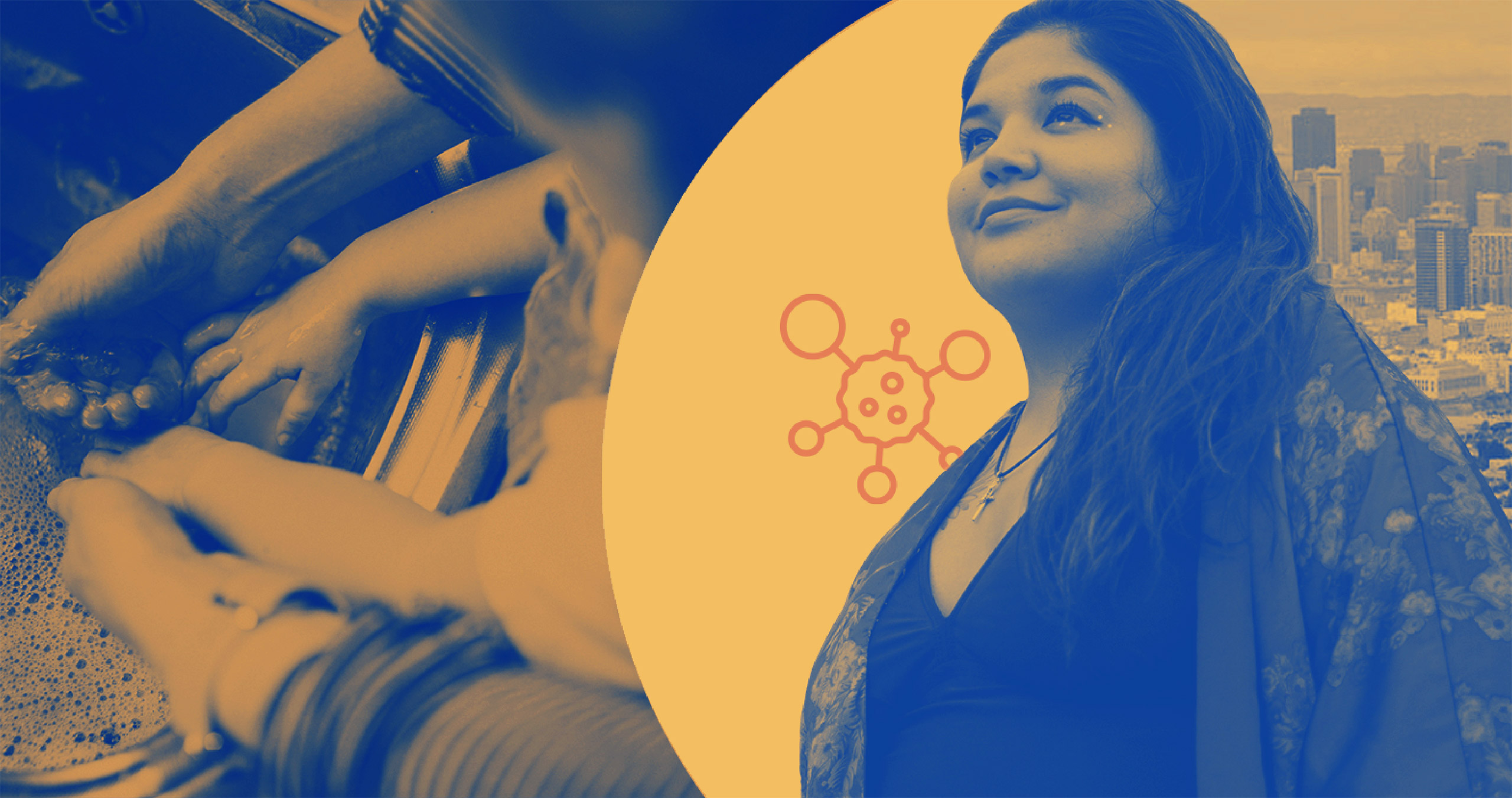 Challenge
Restore
Confidence

in Healthcare Providers

To meet the needs of high-risk communities that are historically low-trust when it comes to healthcare information, Vidant Health needed new ways to build trust and effectively deliver COVID information to disenfranchised and non-English-speaking areas served.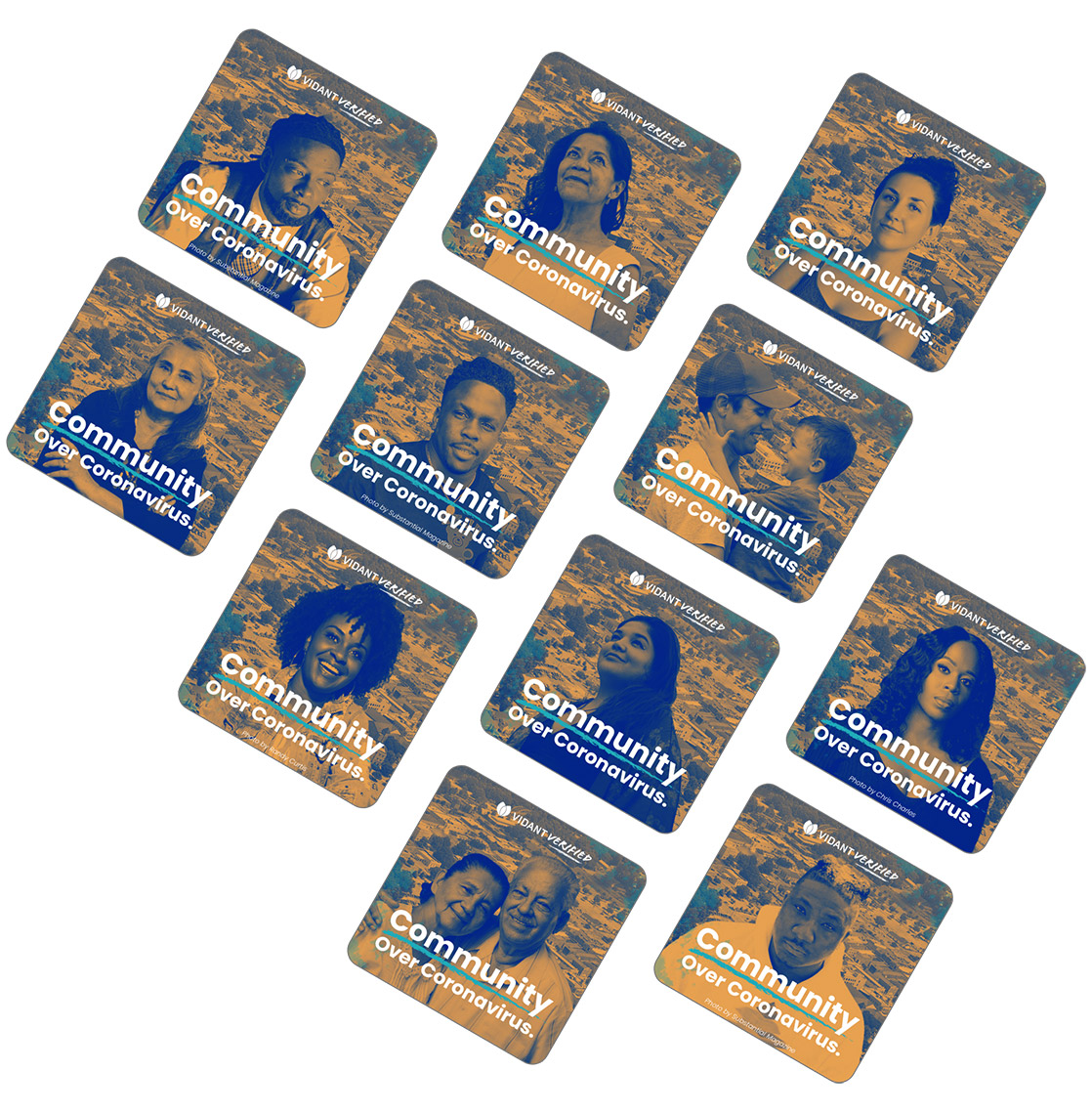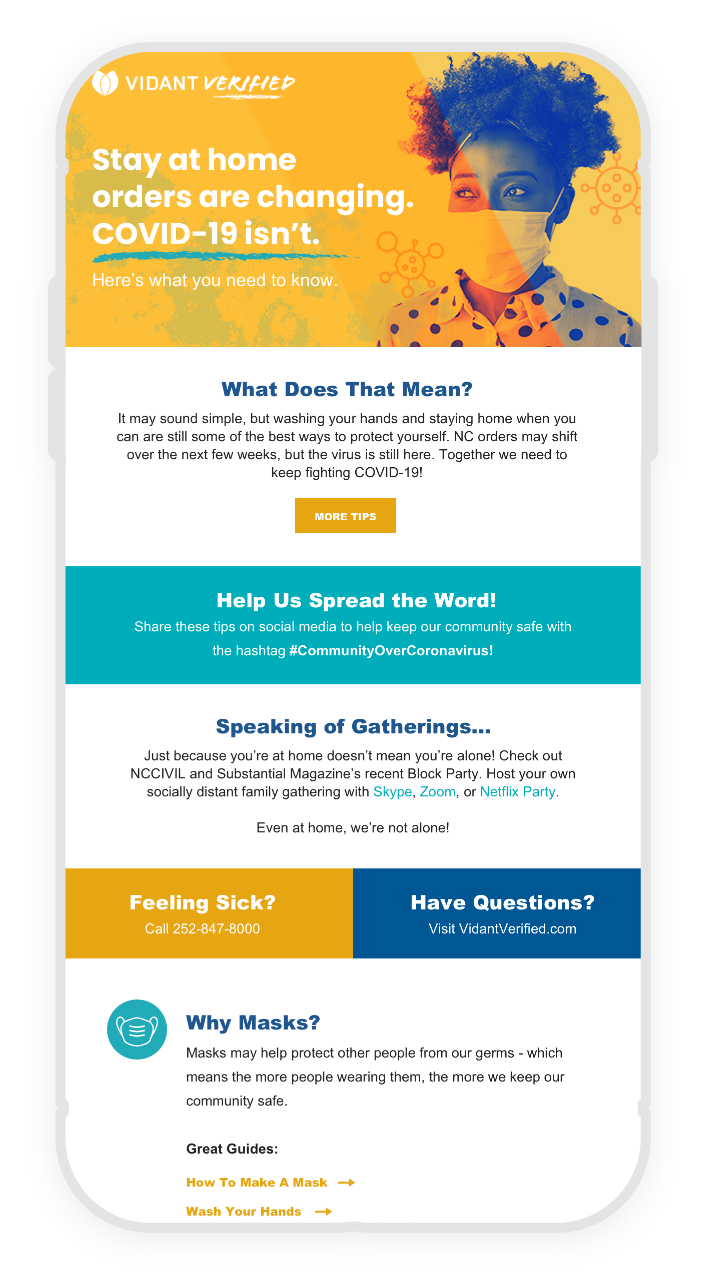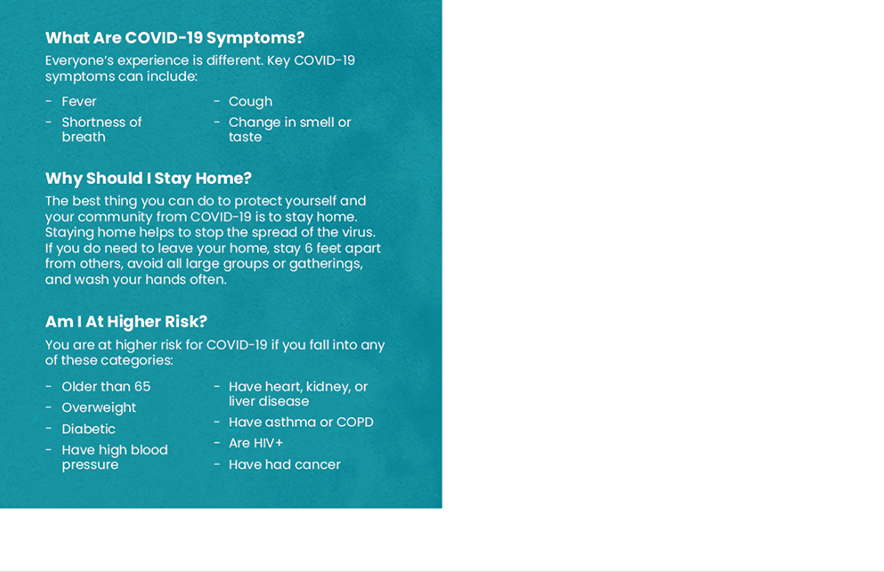 Impact
In a three-month campaign, we drove 841 unique website visits, 80+ resource downloads, created 20+ community partnerships and connections, and distributed 1000+ mailers throughout the community. Beyond the campaign results, we built a platform for Vidant to deliver important healthcare information to their community. Providing metrics and insights to key community decision-makers positioned Vidant as a trusted resource, helping the network develop relationships, partnerships, and meaningful data for the future.
Lets work together on more cool stuff