Workplace Communication
Communication is crucial for leaders. It's the key to both success and failure, and making or breaking relationships, teams and organizations. For any company to be successful, effective communication must be at the heart of team building, customer service, conflict management and all other interactions.
Honing in on that art of diplomacy and mutual respect in the workforce can strengthen your company culture. As we all know, misunderstandings can cause tension in the workplace, plummet employee morale, and result in a loss of productivity.
In today's virtual environments, these skills matter even more as many aspects are lost in translation. You'll learn best practices for remote teams to improve their interactions internally and externally for your organization.
How We Help
There are valuable strategies that can establish an environment in which employees can communicate with clarity. These skills include learning to be an active listener, communicating clearly to avoid confusion, using appropriate, positive body language, and keeping your composure in every situation. During our Communicating in the Workplace Training, we will concentrate on methods to advance those vital communication skills in order to improve and maintain a healthy work environment.
Our ultimate goal is for participants to value the power of communication and how it determines workplace rapport and diplomacy among your team. But this is not just a lecture on communicating with clarity. Our training will get participants involved with realistic workplace scenarios and impromptu situations. It's important to not only learn skills for better communication, but to actually put them into action.
In addition to learning the key points of communicating with clarity, we zero in on the following goals:
Communicating without confusion
Establishing rapport and self-identifying pushy behaviors
Understanding the Circle of Influence and how that affects your interpersonal skills
Honing your active listening skills
Positive body language and vocal delivery
Best practices for virtual meetings and remote teams
We also encourage you to advise Walk West of any specific workplace matters you need addressed.
Who We Are
Walk West's training team is led by Sharon Delaney McCloud and Melanie Sanders. Together, they have a combined 40 years of experience as Emmy Award winning television journalists. Working in the news industry, they encountered a different scenario every day, and were expected to perform under strict deadlines in a high pressure environment. From the newsroom politics to covering real-life politics, their job was to be professional and cool under every imaginable situation. They were able to not only accomplish these tasks successfully, but to excel, by applying valuable communication skills that they now teach to leaders and companies.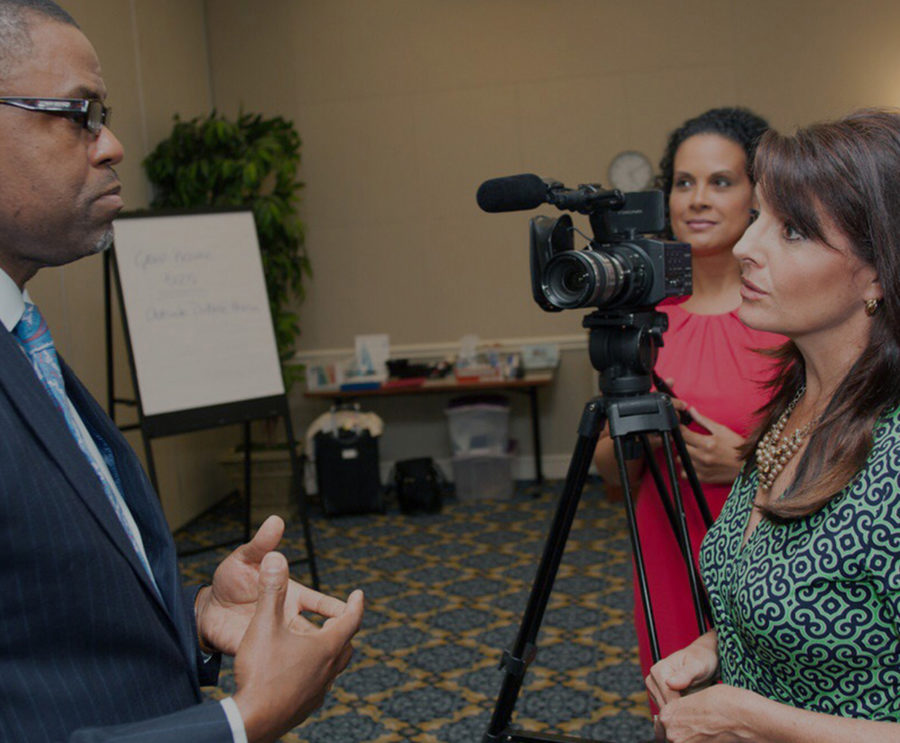 Better Communication Starts Here