Media Training
At Walk West, we prepare you for every media opportunity facing you and your company. We believe that proactive planning with a specific message is the only way to go into a media interview. Successfully dealing with the media is often no different from succeeding in any other part of your business; it requires planning, strategy, hard work, and efficient allocation of resources.
Whether you're preparing for interviews with the Wall Street Journal, CNBC, Businessweek, or the local media, we can make you shine. Our goal is simple: to make you feel confident, comfortable and relaxed in any interview situation and give you the ability to control your message.
Who We Are
Walk West's media training team is led by Sharon Delaney McCloud and Melanie Sanders. Together, they have a combined 40 years of experience as Emmy Award winning television journalists and can provide a real-world media perspective you simply will not find anywhere else in this region. They are organized, thorough, and driven to help improve your participants' performance in media interviews, including broadcast, print and web. Most of all, they love what they do and would be thrilled to part of your team.
How We Do It
Our primary training method is intense, one-on-one and small group, videotaped, simulated media interview sessions. This is the process where the new techniques are ingrained into each participant's skill set. It is imperative that each participant receives as much videotaping and critique time as possible to effectively learn and exercise the techniques. We make the session what you want the session to be. Therefore, whatever your goals and focus are, we will meet them.
Your Workshop
Your half-day or full-day workshop includes:
Realistic, on-camera interviews with immediate critique sessions
Message development
Rules of engagement
Interviewee's Bill of Rights
Crisis communication training
Individual or group media coaching
Half-day or full-day workshops
Full television studio access available in Raleigh
On-site media training available nationwide
"The Sequel" — follow-up mock interview sessions for advanced training
Walk West begins each session with an informative orientation where clients learn how reporters operate, and how to best represent their own interests during the interview process. Instead of dry PowerPoint and generic workbooks, we accomplish this through interactive dialogue, entertaining video examples, mock interviews and the anecdotal presentations from the facilitators.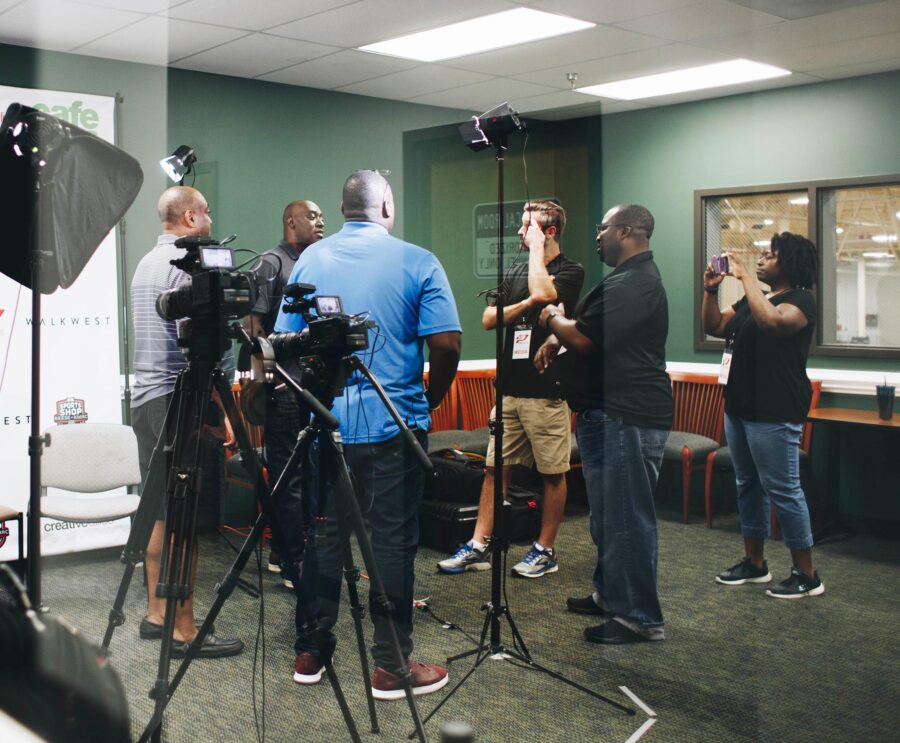 We Understand The Media