Brand Identity
Your brand is the emotions your audience experiences when they think of or interact with your company. At Walk West, we feel content and creative work hand in hand to create your brand.
Our Approach
At Walk West, we approach brand identity comprehensively, taking into consideration our findings in the research collection phase, fundamental best practices for your market, and your overarching goals. The outcome is a brand strategy that addresses immediate needs while best positioning you for growth and scalability in the future.
Methodology
Branding has many elements to consider. When designing a logo, we focus on creating several variations that strike different notes with you and your audience before revising and choosing the best representation of your brand identity. This element is complemented by a color palette that evokes the right emotions, typography that supports your brand voice, and imagery and iconography that supplements all of the above.
+ Logo Creation                   + Brand Architecture
+ Brand Guidelines             + Uses and Application
Why It's Important
Your brand is the sum total of your customers' perceptions, notions and experience. It is the face, personality and values espoused by your business – and everything in between. Overall, companies that invest in design perform far better than their counterparts. In a recent study, design-centric companies (as named by leading brand designers) outperformed their peers by 228% on the S&P Index. Walk West prides itself on taking your ideas and transforming them into truly unique digital experiences. Our creative expertise sets us apart from our competitors with our out-of-the-box approach that will align with your business goals and metrics. Each and every element will be carefully crafted to create an intuitive, clean, and polished user experience.
"Fonts and colors alone don't make a brand. A brand is who you are. It is achieved when content and design seamlessly align as a unified expression of your personality and what you represent. The strongest brands simultaneously speak and show who you are – no matter the platform."

Amanda Bennett,
Brand Experience Designer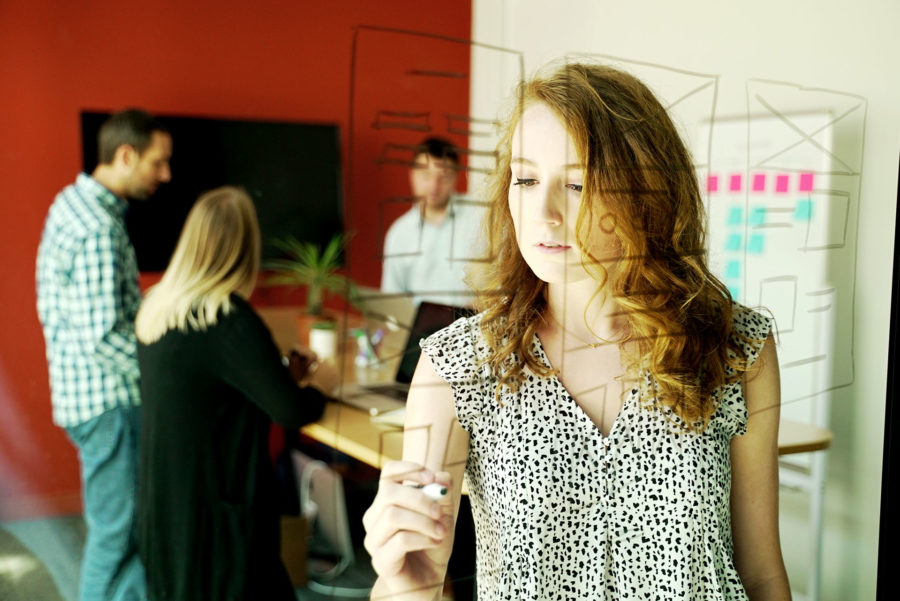 Let's Build Your Brand