In this very noisy, cluttered world filled with, "Look at me, look at me," you can either join the chorus or be quiet. Since we're a marketing agency, it's difficult, if not impossible, for us to go silent.
So here it is….
We won 5 Telly Awards!
Telly Awards are kind of like the Oscars in the advertising and marketing world honoring the finest in film and video production. The awards are made to pay tribute to visual arts in the community by "inspiring, promoting, and supporting creativity." Walk West was up against over 13,000 entries from an impressive number of other marketing agencies from all 50 states and 5 continents. Wow. Needless to say, getting recognition as a big dog in the marketing agency world on this platform is an honor and a motivation to continue our good work.
On top of sheer gratitude, what I'd really like to shout from the mountain top is the absolute pride I have for our scrappy Walk West team, who continues to push the creative envelope with clever story telling that sets our clients' brands apart.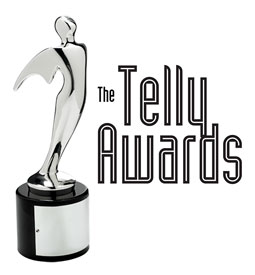 Take a look at the award winners:
2016 Silver Award: Baby Got Class; Online Video – Video – Viral
2016 Bronze Award: Naval Air Station South Weymouth: A Legacy; Online Video – Video – History/Biography
2016 Bronze Award: Hagler Farms: Passion for Cotton Farming; Online Video – Commercial – Financial Services/Banking
2016 Bronze Award: Rex Express Care Song; Online Video – Commercial – Hospital
2016 Bronze Award: Rex Women's Center: The Musical; Online Video – Commercial – Hospital
Would you like to be a part of our trophy wall? Say hello, reach out, and tell us how we can help your brand or service toot some horns, too.