Facebook ads versus Google AdWords. Which one is better? When you get past all of Facebook and Google's advertising bells and whistles, there is really only one thing that truly separates these highly productive ad platforms. It is their philosophical underpinning. Their raison d'être.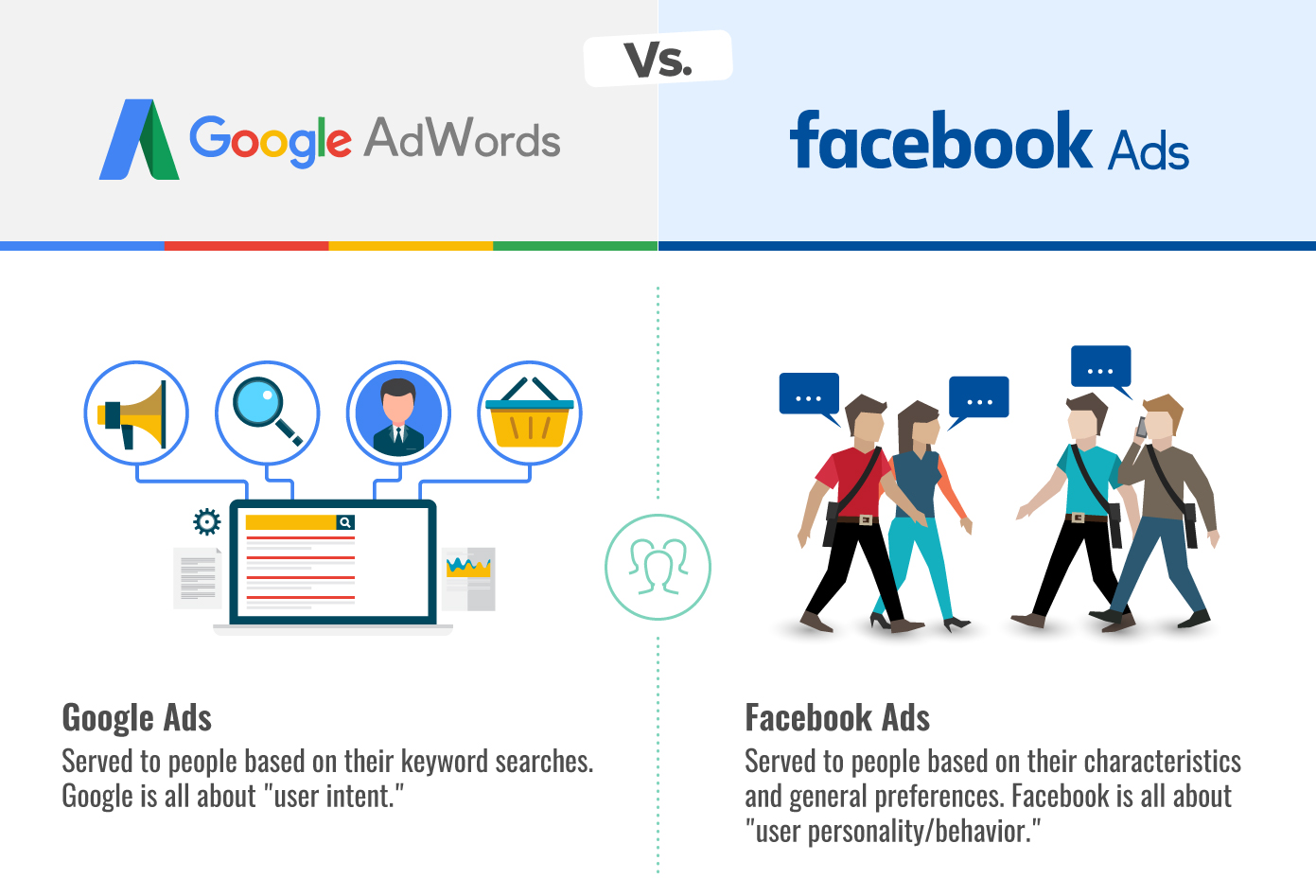 If you understand the essential difference between these ad platforms, then you're already well on your way to mastering both.
But, we understand if you're not fully satisfied with such a simple explanation. At Walk West, we are healthily obsessed with exploring the how and why of using tools like these. So, we created the infographic/factsheet below to help you visualize the capabilities of each platform and how to better leverage them for maximum ROI on your ad spend. This is by no means exhaustive, but it'll get you started on your path to creating more value for your organization via high-performing ad campaigns.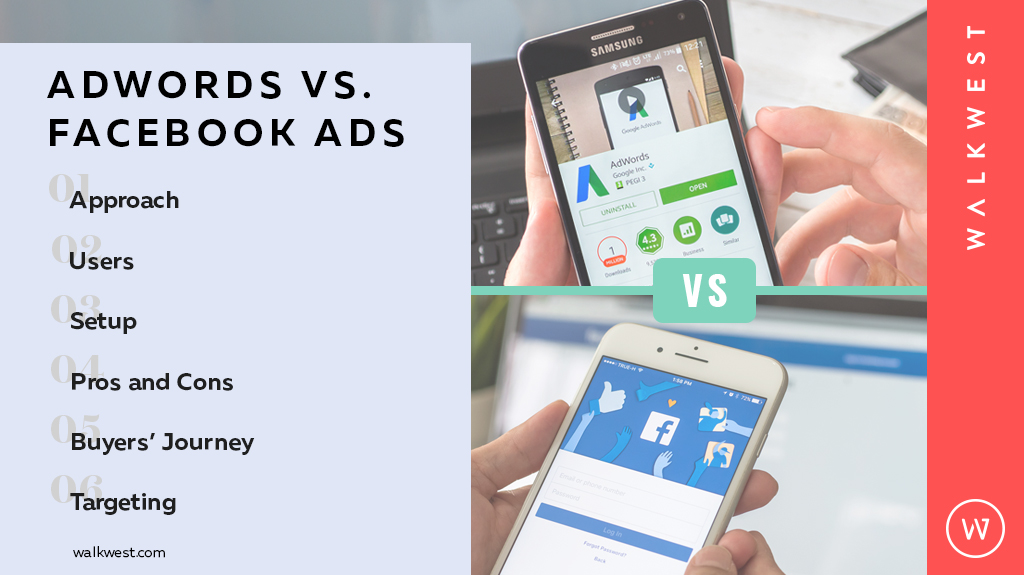 Which Platform does Walk West Prefer: Facebook or Google Ads?
In truth, we like to use both to promote nearly all products and services.
Facebook is better for newer products that people don't yet know about and that is because social media is generally a great tool for spreading awareness. You can introduce your audience to something new (e.g., a new product, a new app, etc.), but you can also build brand advocates after the sale, and this leads to further awareness as customers share the love on social media. But, on Google, people are unlikely to search for something that they don't yet know it exists, so it's unlikely they would see your AdWords promotion of the yet-to-be-learned-about product or service.
On the flip side of the Facebook vs AdWords debate, Adwords might be better if you have a great game plan, sufficient funds for reaching your audience, and understand clearly how your audience's search intent aligns with your offering.
Before you jump headfirst into either ad platform, do your research first. Find out how people are finding the information you offer, then consider this: What's going to lead to a conversion, a sale, or the specific outcome you want?
We usually start out using one platform or the other and then move into using both once we have learned the buyer landscape. Often we begin with Google AdWords and then move into using Facebook, but it can really depend on the industry, client objectives, the product or service, budgets, and the knowledge we have coming into the campaign. We hope this is helpful and encourage you to reach out if you have questions.
If you're looking for help with your next ad campaign — whether it's Google AdWords, Facebook, LinkedIn, Twitter, or all of the above — drop us a line, and we'll get things moving in the right direction.