Timing is everything, isn't it?
For the last two years, a large focus of Walk West's professional development courses has been on creating programming specifically for women. As part of that strategy, we partnered with the North Carolina Chamber to launch its first ever Women's Conference. Two years later, we're thrilled with the growth and impact the annual event has enjoyed in such a short period of time.
A week before this year's Women > A Force in Business event in September, I was introduced to the women behind Gender Fair. One conference call later, I was in. All in.
What is Gender Fair?
It's a way for everyone, men and women, to address gender inequality issues head on with the power of the almighty dollar. I interviewed the founders of Gender Fair in advance of a holiday music video campaign we produced with them.
"There has been a lot of focus on designations for products that are fair trade, cruelty-free, etc., but there is nothing that audits and grades a company's focus on women. Gender Fair has been created to solve the massive problem of gender inequality on societal and economic fronts and to move the needle for women in a massive way and at a rapid speed," says Founding Partner Amy Willard-Cross.
And the appetite to move that needle is not only primed, it's intensified to extreme levels in our current climate in the United States and elsewhere. Just read the headlines and you'll see the many ways women are being wronged in various aspects of their lives. What I love about the Gender Fair mission is we can take action to do something about it. Right now.
"Americans are going to spend over $400 Billion on gifts this year. Imagine if we shopped only with Gender Fair companies. Their competitors would feel the pain and they'd start realizing women matter," says Cross.
As a fourth-generation graduate of a women's college and the great-granddaughter of a suffragist, Cross developed the first consumer index of corporate gender equality called the Buy Up Index in 2015. The Gender Fair platform grew out of that work and was created as a commitment of the Clinton Global Initiative.
So, how are companies rated Gender Fair?
As you see on the website, Amy and her partners use the most recent information publicly available wherever possible to assess a company's Gender Fairness. It includes annual reports, corporate social responsibility reports, and sustainability reports. They also evaluate companies' marketing visuals from the last two years to see how women are portrayed. In addition, the team contacts each company's public relations office to give them the opportunity to confirm the data. Once the data is curated, the team scores each company in four areas:
Leadership Score

– Based on an analysis of a company's commitment to advancing female leadership among its employees and throughout its organizational structure.

Employee Score –

Based on whether a company offers paid maternity leave, on-site childcare and diversity reporting.

Consumer Score –

Based on a company's efforts to portray women in a way that breaks stereotypes in its marketing.



Philanthropy Score –

Based on whether a company/brand has Corporate Social Responsibility (CSR) programs that focus on women specifically.
In the Palm of Your Hand
Gender Fair has done all the research for us so we can shop with a conscience. And all you have to do to get started is download the Gender Fair app. It's free and shows you retailers' grades in the four areas shown above.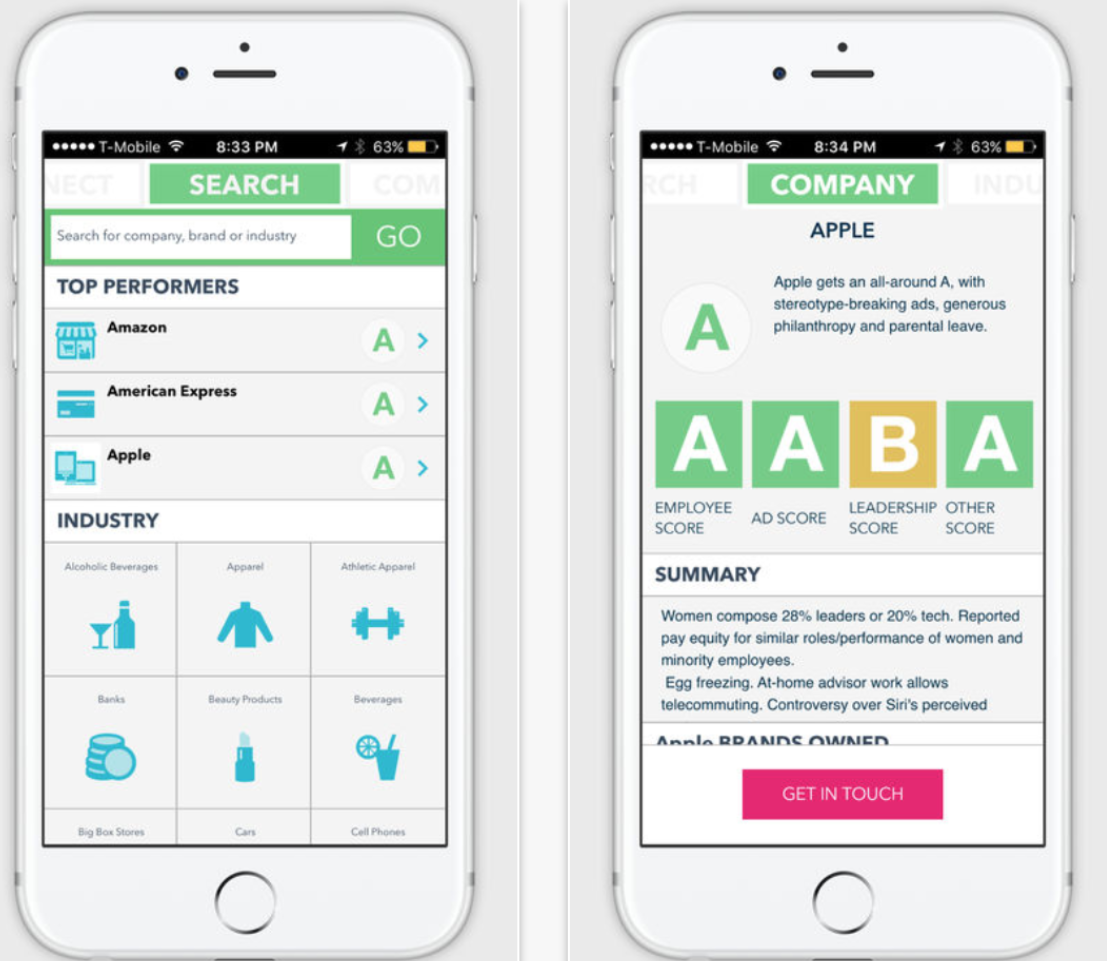 "We buy gifts to show people our love for them. So, doesn't it make sense to shop from companies that treat women well? Companies that let them lead, offer parental leave, donate to women's causes and advertise without stereotyping," asks Cross.

According to Nielsen Corporate Social Responsibility, 49% of consumers said they would pay more for a product from a company that practices gender equality.

77% of consumers say they prefer to buy products from a company that practices gender equality.
"Savvy marketers respect that women are the world's most powerful consumers, and that they have great influence in how everyday purchases are made," said Founding Partner Kristi Faulkner. "The Gender Fair mark is a unique way to tap into that power and attract more women as it's a persuasive and powerful differentiator for consumers."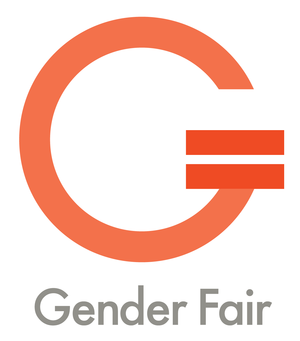 "Gender Fair equips and inspires people to make gender equality a part of their everyday lives, whether it is in what they buy, where they work, what to invest in and how they travel," says Gender Fair Partner, Johanna Zeilstra.
By 2027, the Gender Fair team's goal is that 70% of consumers recognize companies who are Gender Fair as a mark of excellence, equality, and progress.
So, let's work toward that goal together by starting to shop at Gender Fair companies this holiday season.
The Sounds of Spending – #BuyGenderFair
Ever wondered how your actions can significantly contribute towards a cause? Gender Fair shows us that we all have the power to drive corporate improvement with every dollar we spend. Shift the power with your wallet, download the app, join the movement: buy Gender Fair this holiday season.