Interim CEO Karen Albritton Transitions to Growth Role at Raleigh Based Marketing Agency
Raleigh, NC – Walk West, a full-service marketing and branding agency, named Abha Bowers as the new chief executive officer. Bowers is moving from her current role as senior vice president, to succeed interim CEO Karen Albritton. Albritton will remain at Walk West in a growth and advisory capacity.
"After conducting a national search, the board realized we had a diamond in our midst," says Donald Thompson, board chairman for Walk West and CEO of The Diversity Movement. "Abha is uniquely qualified to lead Walk West. She embodies the agency's values, and paired with her tenacity and global marketing experience across an array of industries, Abha and team are going to change the landscape for marketing by linking inclusive marketing to business growth. What an exciting time for Walk West."
Bowers' transition is the culmination of Walk West's two-year strategic plan, following a year-long succession plan developed by the board. Albritton and Ravila Gupta, CEO of Bagchi Group, worked with and mentored Bowers on her path to CEO.
"Abha approaches challenges with positivity, excitement, ambition, and curiosity. She will continue to create sustained growth for Walk West and its clients," said Albritton. "I'm thrilled to be a part of the Walk West story and look forward to Abha's new chapter."
Bowers' plans at Walk West will emphasize a renewed focus on inclusive marketing as part of her new role. With over 15 years of global leadership and marketing experience working with brands like Tiffany & Co., State Street Global Advisors, Nestle Purina, American Express, and Community Bank, N.A., Bowers brings depth to strategic ideation, creative development, and inclusive marketing. The renewed inclusion focus along with her diverse and wide-ranging experience will help Walk West clients expand their business, enhance their brand awareness, and amplify their impact domestically and internationally.
"I am grateful and thrilled to step into the role of CEO. Having joined Walk West in 2019, I have always been impressed by the agency's inclusive approach to marketing and dedication to our client's success," says Bowers. "My goal is for Walk West to use our team's diverse marketing expertise to help our clients meet and surpass their business goals. Our team is one of the best I've had the pleasure to work with, and we will continue to deliver compelling work that both makes a difference and drives results."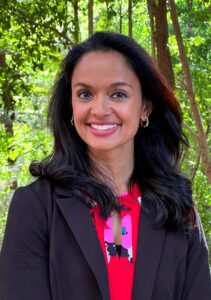 About Walk West: Walk West is a full-service marketing and branding agency located in Raleigh, NC. Together, we make brands human through thoughtful storytelling, outside-the-box thinking, and results that matter. As a diverse team, we lead with an inclusive process that connects across all audiences. All while showing up fully as ourselves and inviting our clients to do the same. See how at www.walkwest.com.
Media Contacts:
Derek Ross, Sr. Account Supervisor
dross@walkwest.com
919-423-5617