Our team has evolved the livestreaming concept by adding multiple cameras, wireless microphones, professional lighting and on-screen graphics to make Facebook Live have the same high production value of television.
As a former television journalist and host, I spent 25 years writing, producing and anchoring live broadcasts at various network affiliates around the Southeast. Most of the time, the content consisted of daily newscasts. But we also produced 30 and 60-minute sponsored programs for various clients and events, from the US Open and large retailers to holiday specials. The production requirements were big and expensive. Satellite trucks, switchers, multiple broadcast-quality cameras, audio equipment, lights, and a long list of other technical gadgets and people were necessary to ensure a professional show. Basically, if you wanted to be live on TV, you had to have a significant budget. We're talking hundreds of thousands of dollars.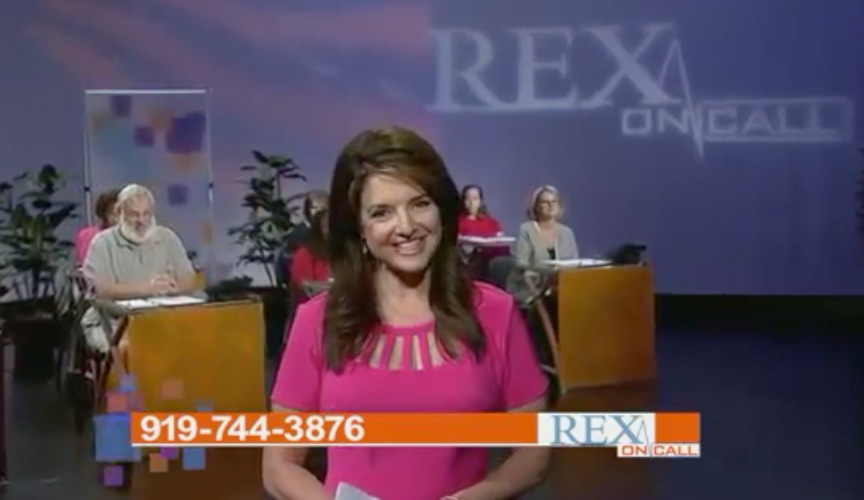 Enter livestreaming.
Ten years ago, the notion of live programming entered a new era. The very first live streaming video platform launched in 2007 – aptly called "Livestream." Today, there are quite a few platforms, including DaCast, Ustream and Bambuser. Beyond those professional outlets, social media channels now allow anyone, anywhere to go live on YouTube, Twitter Periscope, Instagram and, of course, Facebook. From citizen journalists to reality wannabe's to your neighbor to brands big and small, they all want to connect and engage their followers in real time.
Enter you.
Originally known as Facebook Mentions, Facebook Live rolled out in August 2015 for verified celebrities, like our very own Walk West partners, The Holderness Family.  We produced several live programs on the Holderness Family's Facebook page to promote their reality show on UP TV. They engaged with their large fan base in real time. We used a single iPhone back then to livestream. But it did the trick, allowing an authentic, somewhat grainy user-generated feel that social media masses love.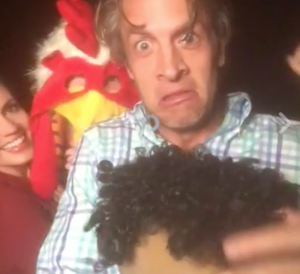 A few months later in early 2016, our client, UNC REX Healthcare, wanted to brainstorm new ways of reaching their current and potential patients aside from traditional and expensive broadcast television programming. For ten years, they had sponsored Rex On Call, a monthly, live TV show on a local network affiliate. It featured medical experts who answered viewers' call-in questions. Walk West worked with UNC REX's marketing team to produce and host the program. So what would come next? What would the 2.0 version of Rex On Call be?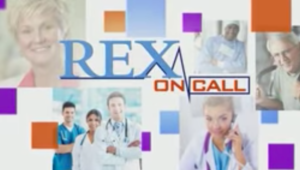 After numerous collaborative meetings with UNC REX's marketing team, we agreed to launch a new version of the show in November 2016, but this time on Facebook Live.  Our team quickly went to work researching ways of improving a livestream's production value to mimic the show's television past. We had three months to plan, test and figure out how to create content that Facebook users would stop to watch in their newsfeed.  There were so many options to consider:
What day of the week would we livestream?

What time of day?  

What topics would resonate?  

Would we have a strong enough wifi or cell signal to support a consistent livestream?  

Could we use professional cameras instead of iPhones?  

What about graphics and video to support the show's content?
In the meantime.
As we put our creative chops to the test with developing a brand new show on a novel platform for UNC REX, we lucked out by scoring an opportunity to use Facebook Live at the Library Of Congress' National Book Festival in Washington, D.C. in September 2016. And who were we getting to livestream to the world? None other than Stephen King. You could have heard our squeals for miles. But this also meant a HUGE audience, so we couldn't afford to make mistakes. Fortunately, our team knocked it out of the park and nearly a quarter of a million people enjoyed King's entertaining talk, livestreamed on Facebook. It used fairly simple production techniques: a single camera and microphone leading to our make-shift video switcher, which then uploaded directly to the Library of Congress' Facebook page. As we learned, there's no delay feature as in traditional television productions to be able to bleep out the expletives Stephen King peppered into his talk.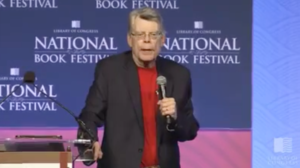 Now that we had succeeded with our first large scale Facebook Live project, we were ready to refine the production elements for UNC REX's new livestream called UNC REX Health Talk.  Our team assembled and tested software and equipment over and over.  Finally, the day came in November to go live on REX Healthcare's Facebook page. It felt very familiar to the many television broadcasts I had anchored in the past, sans a Teleprompter.  All the other signs of high production value were there – multiple cameras, wireless microphones, professional  lighting, graphics, and video within our program.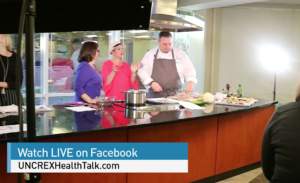 The star of the show was and continues to be the content. It drives everything in Facebook Live.  That's because, at least for now, there are no commercial breaks and there's no time limit for how long you can stream. If we're getting lots of comments and engagement during the livestream, we can keep going.  
Who's watching?
Another beneficial part about Facebook Live is all the analytics you get during and after the live program streams. Within 24 hours, we have a pretty good understanding of who watched, how long they watched, their gender, age, location and many more insights that help brands understand their audience. It's the livestream version of Nielsen ratings for television, except it's free.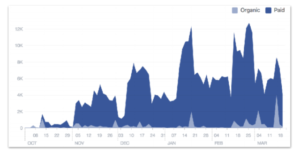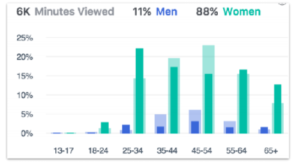 Content for days…or forever.
Brands and people who take advantage of Facebook Live also get the benefit of building a content hub on their pages. Facebook livestreams stay on your Facebook page after the broadcast is over, and can be replayed indefinitely. That would cost a pretty penny with traditional broadcast TV.
3, 2, 1…you're live!
So, are you ready to livestream? Remember, you don't need deep coffers, and you don't have to have high-end equipment; smartphones will do. What you do need is a desire to connect with your followers or customers in a way that allows a two-way conversation. Walk West is ready to help. We've recently helped Pendo and the High Five Conference broadcast their big events, and we'll be livestreaming from the Band Together concert in May. In the meantime, send us your questions for our next UNC REX Health Talk. Click on the image below.