It's a longstanding pattern in the legal industry that lawyers and their firms are significantly out of touch with technology. So much so, when I entered law school in 2008, I was told on numerous occasions to make sure I knew how to use WordPerfect – a word processing software that enjoyed the peak of its popularity in the 80s and early 90s.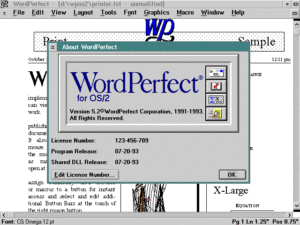 Yes, I did end up using it during internships. No, I have no idea why it was (maybe it still is?) preferred over the plethora of updated processors like Microsoft Word or Apple's Pages.
It's as though the legal industry is scared of what's new, of what could actually help them achieve more with less. I love talking with lawyers about how digital marketing efforts could spur potential client relationships and bring on new business, but I'm typically faced with similar excuses and pushback:
"I know I need to update my website, but it's too expensive."
Your website should be the employee that's working for you 24/7, an ongoing presence that's up-to-date, welcoming, and informative. It's the first impression toward potential clients that creates rapport and credibility.
Say your new site is $24,000. Over a year, that's only $2,000 per month. If you're billing clients at a rate of $300/hour, your website budget is less than 7 billable hours per month.
There's simply no alternative to a strong website…not even an intern will work 24/7 for $2,000 per month.
"Yeah, there's a lot I could be doing digitally, but I don't have time to figure it out."
Just like your traffic ticket clients don't have time to figure out whether to pay the fine or go to court.
Just like your newly married clients don't want to figure out how to draft a simple will.
Just like… [insert client problem here].
You're right, you don't have time to figure it all out, nor should you. Your client finds you to solve their legal problem, so find a trusted marketing partner to solve your marketing problems. A partner can help you prioritize a marketing strategy that creates goals, stays within a budget, and measures outcomes against objectives.
"I tried social media, but it didn't work for me."
There are a lot of reasons social media fails to work for attorneys, but the primary problems are lack of consistent posting or consistently going for the call to action, rather than simply engaging with followers.
People want to get to know you and your business on social, but they can't do that with one post per month. They can't get to know you when you only ask them to hire you.
Would you hire someone that randomly says "Hi! I'm a legal expert, HIRE ME NOW!" every third Tuesday? That's essentially the message many lawyers are sending on social, and clients aren't buying it.
"I don't need social media. Word of mouth is my primary referral source – and it works!"
You're right,  word of mouth referrals are the supreme compliment. And it does work, but what if you could reach an extended audience who wouldn't hear about you otherwise? What if you could connect with an attorney on a different coast who starts to refer business to you? What if your current word of mouth advertising grew by 5x, 10x, or even 100x, simply because you started engaging virtually with current and potential clients and partners?
"My book of clients is full."
That's awesome! But, what happens when they don't need your services anymore? When they move their business to another firm because they didn't know your firm also had that speciality?
When things are going well, it's easy to assume life will forever be full of happy clients and consistently paid invoices, but the truth is that your current book is full, because you've continued to work hard and put your name on your product.
Even if you have more clients inquiring about your services than what you can personally take on, isn't that the ideal problem to have? You have to refer people out. Hire a new team member. Or, better yet, increase your rates.
The proof is in the numbers…
Your clients and potential clients, located all over the United States, are digital. According to a 2015 PEW research poll, 85% of Americans use the Internet and that number will continue to climb exponentially as it has over the last decade.
These people – moms and dads, CEOs, traffic violators, injured workers, scared medical practitioners – they want to find you. They are looking for an attorney they can trust with their cases.
So, remind me again why you wouldn't want to build rapport and on-going credibility with an updated website and consistent engagement on at least one social channel?