The original 4 Ps of Marketing (Product, Price, Place, Promotion) were written in the 1960s. And I took a stab at re-writing them nearly 18 months ago through my original LinkedIn article. In that time, I've seen some pretty significant changes – both my own trajectory and the marketing industry at-large. It suddenly seems pertinent to revisit those thoughts. 
Last fall, after nearly 20 years in media and advertising, I accepted a position as Director of Marketing at Walk West. This role has greatly expanded the frequency and depth of my interactions with CEOs and led me to a comprehensive understanding of their daily pain points. It also placed me at the head of a full marketing department, including strategy, creative, media, and analytics, which has opened my eyes to the full marketing picture outside of just media.
The marketing industry has evolved dramatically. The reliance on data continues to grow, and the time for turnaround is shrinking every day. Results are now monitored in real-time, and the traditional reliance on "brand awareness" studies is slowly going away. These changes have put pressure on marketing agencies to develop campaigns and show results quicker than ever before. It's time to evaluate how we build go-to market plans, how we identify our key audiences, what content and media channels we should consider, and how we tie communication channels into real revenue.
Here are my new thoughts on the 4 P's of Marketing: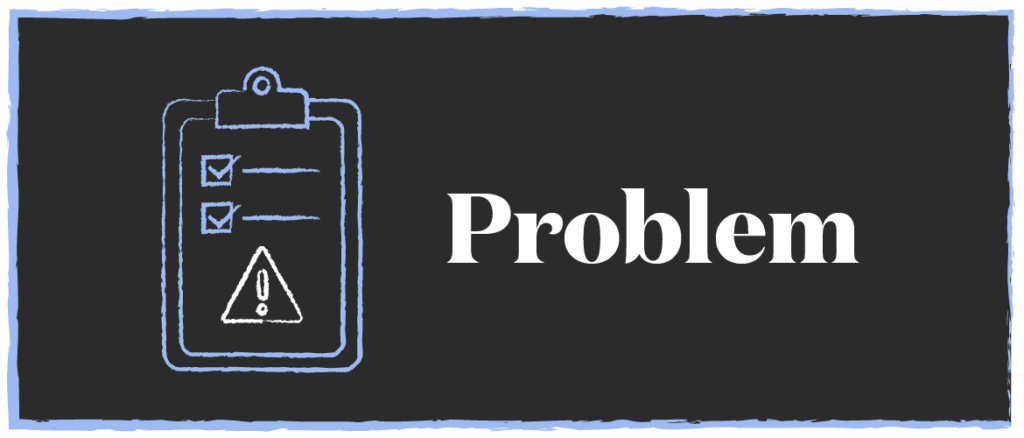 As marketers, our greatest skill is adept and energetic problem-solving. We enjoy looking at a problem from every angle and finding innovative solutions to solve it. Through my marketing research and discussions with CEOs, I've become acutely aware that the most critical aspect of any marketing strategy is successfully identifying the real problem a product or service is trying to solve. Once we have identified the problem, we can develop a marketing plan to solve it and find the best way to measure results. The problem can be highly convoluted or straightforward, but either one will have multiple, complex layers that need to be considered before a marketing plan is developed. For instance, you will need to think about:
Marketplace conditions
Timing
Revenue
Audience
Competition
Outside factors
Only after considering every angle of a marketing problem can we begin to develop a marketing solution and a measurement plan for results. This problem-first thinking forces us to consider the end result of our entire strategy before we start development.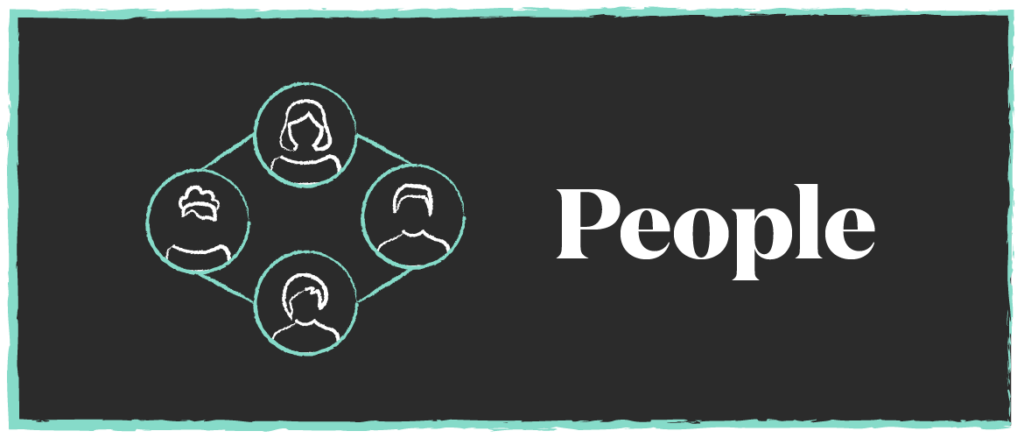 In marketing, 'people' can mean two different things: the group of people doing the work, and the audience of people they are trying to sell to.
Start by considering your team. Is everyone fully trained on their role? Do your team members know how to manage employees and also manage up to their bosses? Do they understand how to market your product or service while also marketing themselves? This specific skill-development is severely undervalued and in need of focused professional education. At Walk West, we seek to meet that need by developing a new e-learning program called Walk West On-Demand, which will allow us to teach early and mid-career professionals how to win at their jobs by providing them with the resources they need to excel in any role.
The other group of people to consider is your target audience. We must do diligent and comprehensive research to learn why people buy stuff, how they buy it, and how we can influence those decisions. Great marketers keep their target audience at the center of each strategic decision. As I said in my original 4 Ps, the new, data-driven marketing approach has given us tremendous insight into audience segments, but it rarely considers psychographic or qualitative differences. That's why robots don't make great marketers! Our data must be balanced by empathy and human understanding.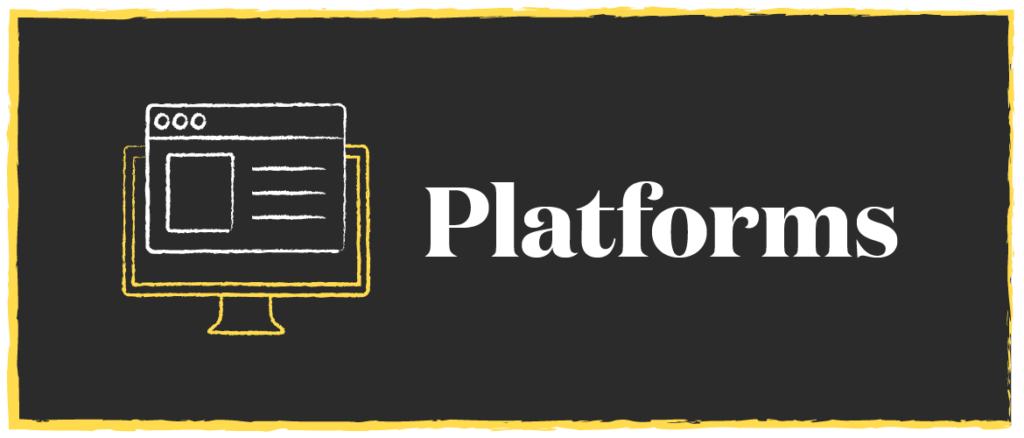 Traditional media is slowly dying as we move into the digital world. Omni-channel, cross-platform, account-based CRO has taken over the marketing community. In the simplest form, we are all still trying to find the most effective way to reach our core audience at the right time and place. However, it is the 'place' that has changed; those places are now platforms.
Platforms are the digital spaces that consumers occupy on a daily basis: the first places they visit to browse, shop, and learn. Platforms are what content live on. They are how we buy, sell, research, and decide. Platforms like Amazon Prime, Pinterest, Instagram, and TripAdvisor have quickly dominated content marketing. To be effective in the vast world of e-commerce, marketers must identify the right platform for your product, service, or industry and place the right content at the right time. In social media especially, there is no one-size-fits-all content strategy. As we continue to push the limits on our social media consumption, brands need to be sure they are creating the right type of content that is relevant to each platform. (I see you, mobile vertical videos).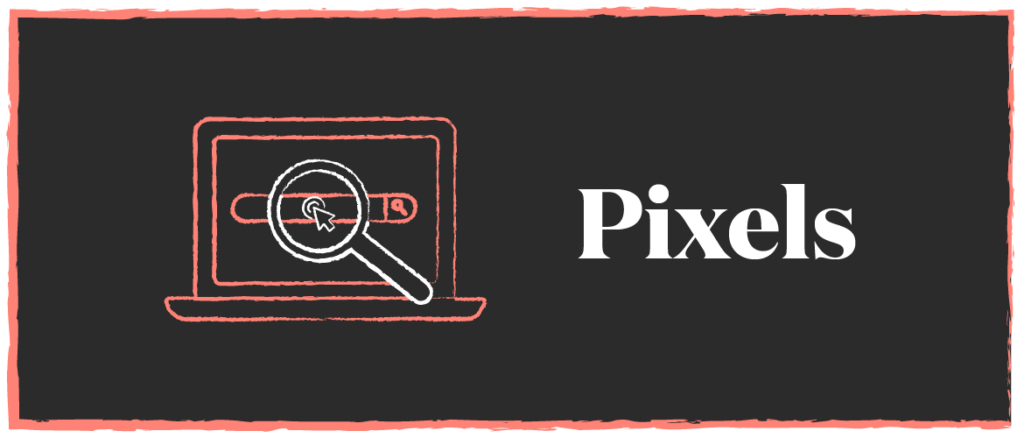 Pixels let us track and analyze behavior data to understand our audience's shopping patterns. What products or services are they interested in? How often and for how long do they view each item? And, how do we know when they are ready to buy? With effective pixel placement, marketers can determine the right time, place, and creative to deliver a message, allowing for truly unprecedented personalization. Pixels are a valuable tool in any marketer's tool box, but knowing how to use them is more important than ever.
The #1 rule is don't be wasteful! With pixels, as with marketing, as with brands and products and services, quality always wins out. Be effective and intentional with every pixel placement. Direct those tracking pixels at your target audience, and let go of all the other demographics.
In 2020 and beyond, pixels are the new currency, so make sure you know how to use them correctly, and don't get ripped off.
Allowing yourself as a Marketer to look through the lens of the new 4P's (Problem, People, Platforms, Pixels) opens up new ways to think about Marketing. It helps you build a marketing plan based on data, inform your internal and external audience, expand your reach outside of "traditional" marketing channels, and finally prove true ROI between marketing and revenue.
To learn more on this subject or just interested in chatting please reach out to me directly.