It's been over a year since I became CEO of Walk West and I'm often asked, in light of our recent portfolio, what our future looks like. To understand the future that I see clearly, I think you need to understand our history. Four years ago, Walk West consisted of Brian Onorio, the founder, and one engineer. Brian had a dream, and I came on eagerly as an investor. That made three of us.
Now, we're much larger – we've grown to more than 40 employees since 2015. Our growth has been recognized, as we were recently ranked number 647 in Inc. magazine's annual Inc. 5000 list of America's fastest-growing companies. So from my perspective as CEO, we're growing well, we're excited about our future, yet we're still young and grounded enough to be humbled by the lessons we're learning along the way. This learning has been key to our success so far, and it fuels our mission to continuously improve for our clients.
People are interested in Walk West, because they know that we're growing, and we've had the privilege of working on some remarkable projects– from the viral "It's Hook and Loop" campaign for Velcro Companies to the Make-a-Wish Foundation's first virtual reality wish granted.
So where do we go—and grow—from here?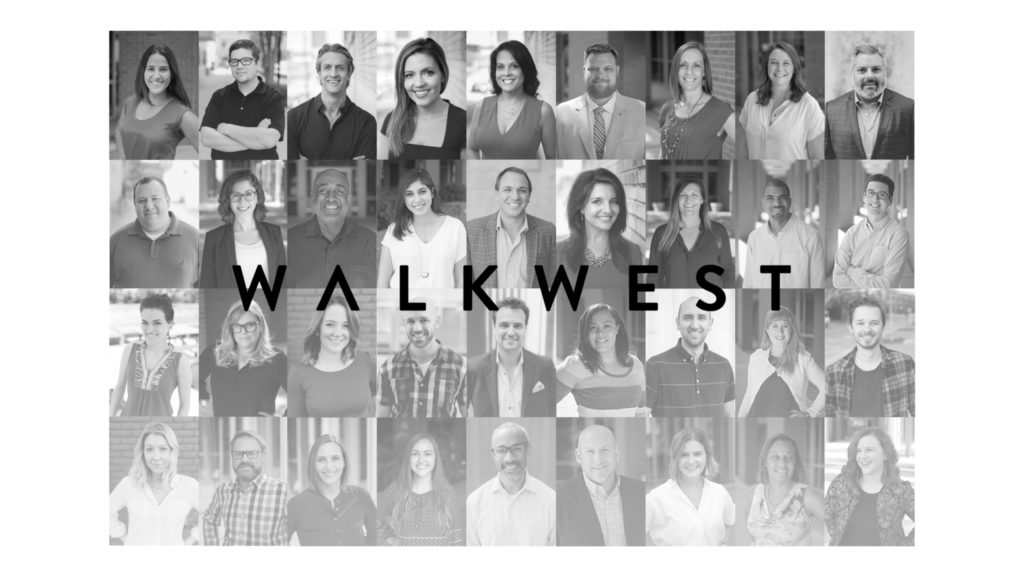 At Walk West, we want to be a full-service strategic communications firm. We're building a team that can do this by growing organically and joining forces with talented people from the former Greenroom Communications. When I say full-service strategic communications I'm talking about the whole spectrum; from PR messaging to media training, from SEO to the web content that will drive that traffic and, as always, collaborating with clients to create the strategic foundations that will work for them. We'll meld all of these services into an offering that drives the consumer behaviors that will grow your business.
Walk West is a one-stop shop for the communications space. When you need a place to work on your messaging, call Walk West. When you need a live event activation that fills thousands of seats with those in your targeted demographics, call Walk West. When you need a video that gets 10 million organic views, call Walk West.
We can deliver video work that's compelling, a social construct to make it go viral, and a platform that works across channels as diverse as Facebook, Instagram, Reddit, and Twitter. You'll end up with a time-centric social marketing plan that makes your video jump in front of the audience you're trying to move.
We do things differently because we've made enough mistakes to know what doesn't work, and we've achieved enough success to repeat the things that do. The future looks great for us at Walk West, and even better for our clients.
If you are looking for an agency to partner with or just need some expert advice on any marketing challenges you are facing, give us a shout. We are always interested in building new marketing relationships, and you just never know when it might be the right time to partner.