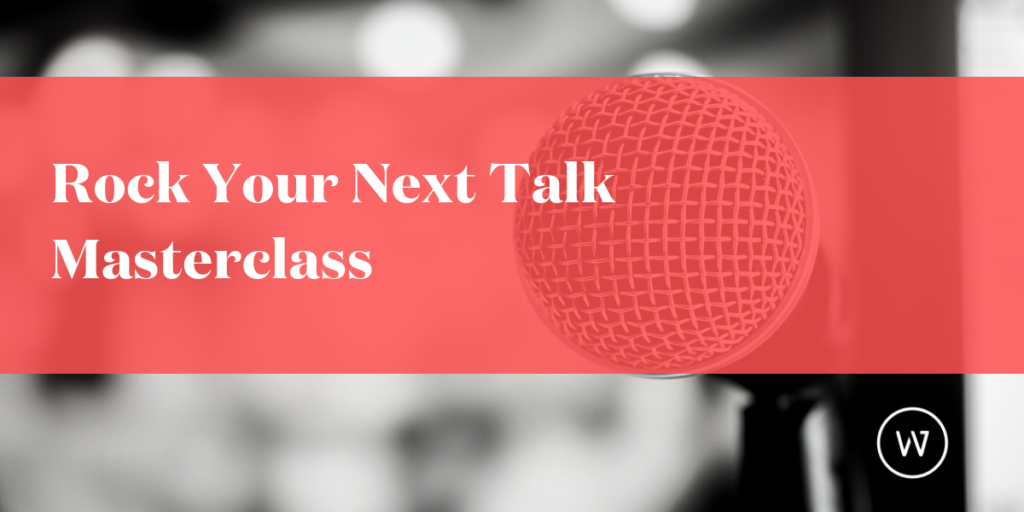 Are you ready to take your presentation & public speaking skills to the next level? Here's your chance to learn how to communicate with confidence and impact in a powerful online course from Walk West's Vice President of Professional Development, Sharon Delaney McCloud, an Emmy-Award winning broadcaster, professional speaker and corporate presentation coach.
In this self-paced, content-rich course, you'll learn to…
Crush your next business review or client presentation
Create compelling speeches that people actually WANT to listen to
Calm your nerves so you can perform your best
Eliminate vocal fillers and learn what to do with your hands when speaking
Get direct feedback on your presentations from the experts
And much more….
We've been carefully curating this training for years. We've taken everything we've learned from working with multi-million dollar global clients and put together an amazing, action-oriented presentation workshop that will get you ready for your next moment in the spotlight. From understanding the human attention span to knowing your audience, message development, body language, vocal delivery and much more, you'll improve your skills as a speaker immediately. And you will learn by doing because there will be interactive assignments and feedback from award-winning speakers.
"Sharon's Rock Your Next Talk Masterclass was incredibly helpful and engaging. I learned everything I needed to know about presenting via slides, podcasts, videos, and event interactive activities. The content was thoughtful and relevant and presented in easy to grasp formats. Would absolutely recommend."
What will you learn in this course?
Interactive, activity-based content that will help you become a confident, impactful speaker. The same training principles we deliver to multi-million dollar clients are now available to you at a fraction of the cost.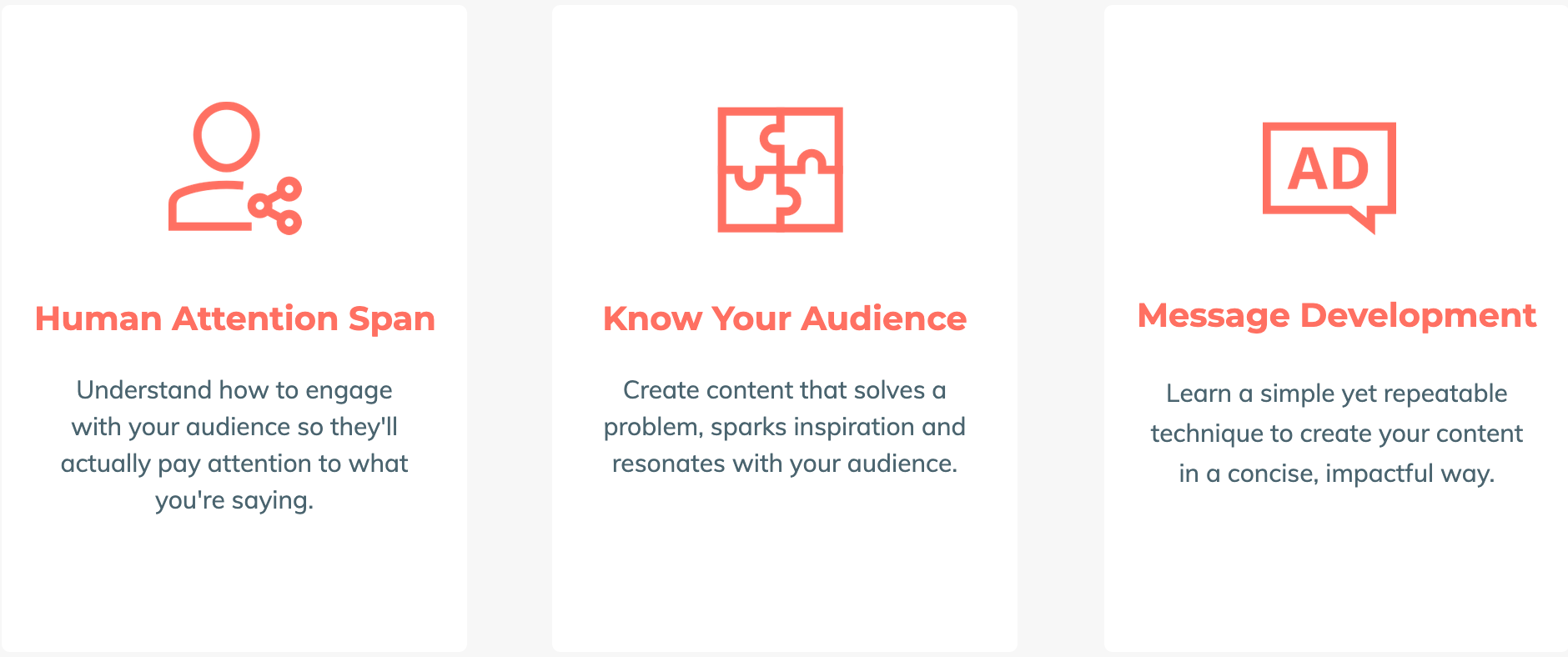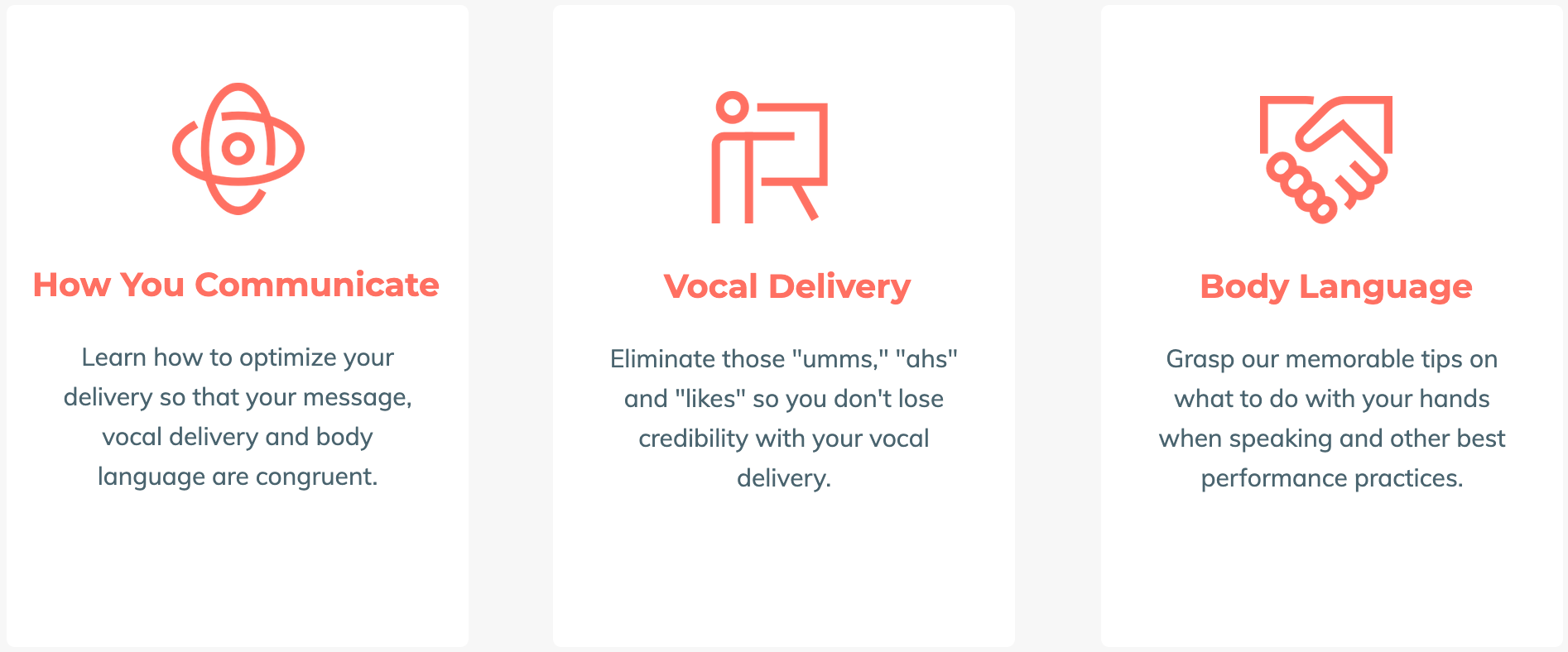 "This is an excellent course for anyone but especially those who have a fear of public speaking. Whereas most classes push you directly in front of an audience, this course allows you to increase your confidence privately with the instructor before taking the next steps to speak in front of others. For those with more experience, it offers great next-level tips in preparation and presentation that make you a better speaker."
For anyone who understands the value of strong communication but you haven't been able to dedicate the time to develop your skills, the moment has arrived. We encourage you to visit the course link to see the syllabus and testimonials from people who have already completed the class. We'd love to add you to the list of people who are improving their ability to communicate effectively and influencing their professional and personal lives in meaningful ways. We can't wait to see you Rock Your Next Talk.