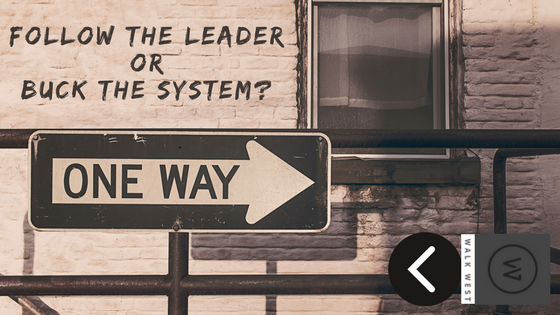 Walk West recently had the opportunity to live stream one of our favorite keynotes, David Rendall at the Triangle AMA's High 5 Conference in Raleigh. Aside from being huge fans of his Freak Factor "flaunt your weaknesses" TED talks, we love that Dave's influence is encouraging brands to think and act outside-the-norm in order to differentiate themselves from the norm. Does anyone really want to be just like every other <insert your industry niche> out there? Of course not. So for this reason, internally, when a Walk West partner trusts us to freely execute our best non-conformist, risky marketing campaign, we get really excited, because inevitably, this is where the magic happens.
"Sometimes the opposite of a good thing is a good thing".
— D. Rendall
Driving down the interstate several months ago, my eyes (and questionably distracted driving) were drawn to a billboard on the side of the road: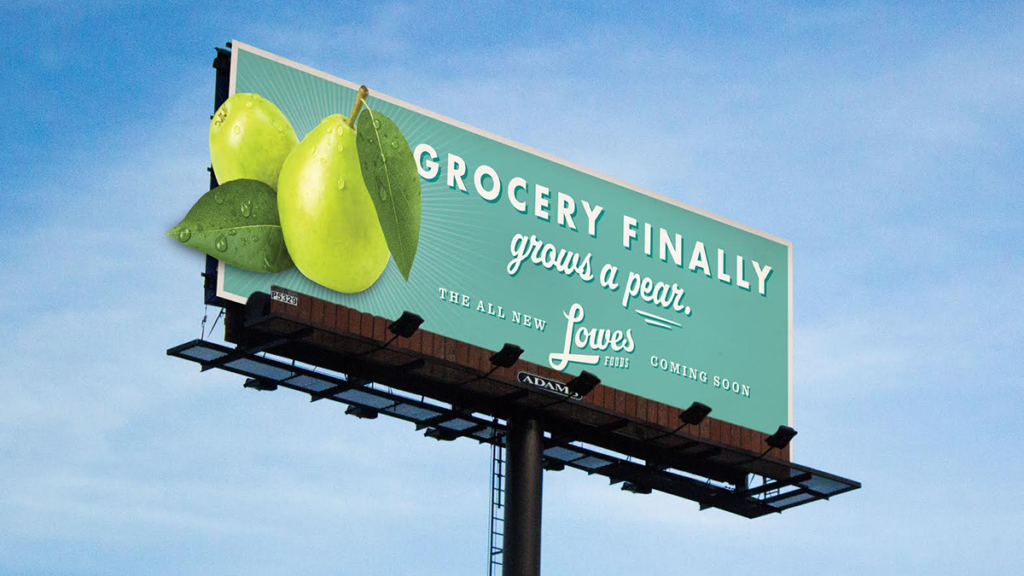 Little by little, I started noticing these wittily inappropriate billboards all around: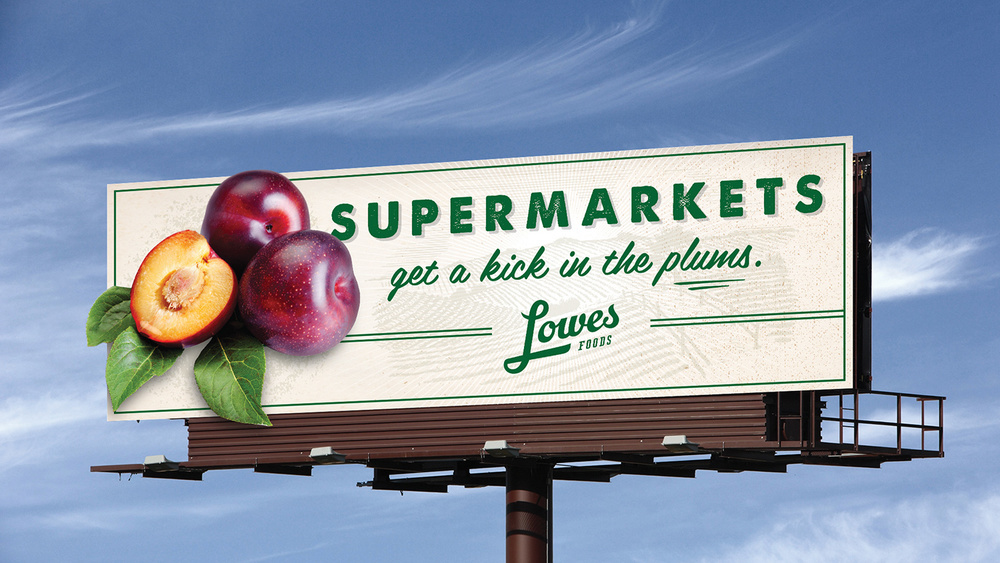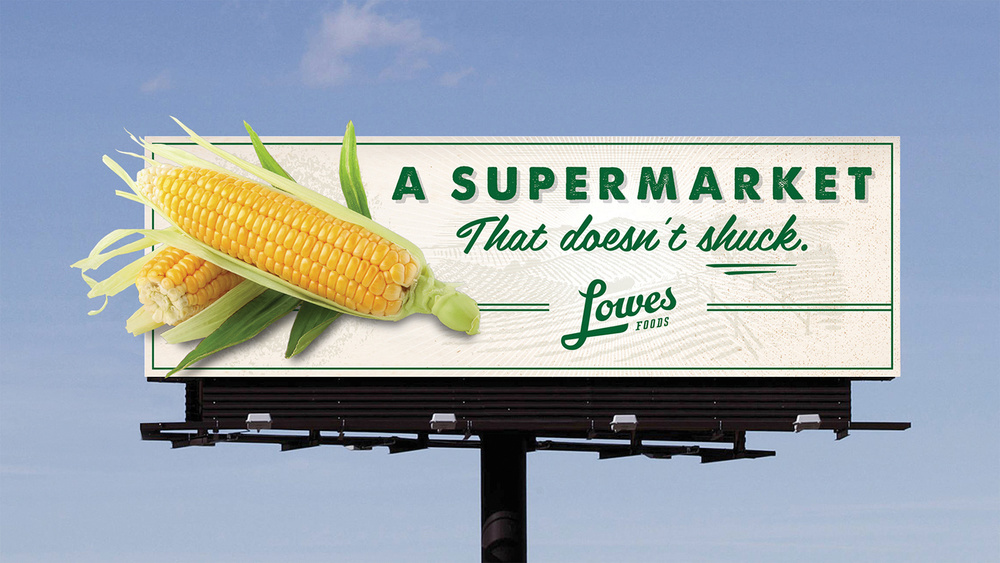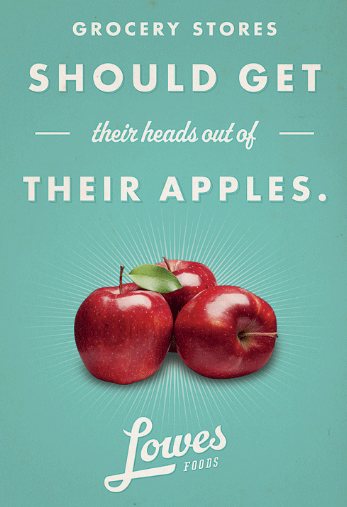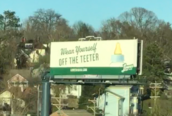 (Unfortunately, this grainy photo of their "Wean Yourself Off the Teeter" billboard is the only proof of its existence: the ultimate Snapchat of billboard advertising.)
After giggling at the impropriety of each one (and assuring the 4 children in the back of my minivan that I was laughing for "no reason … just because I am happy"), my marketing brain was flooded with questions about how Walk West can attract more of these like-minded clients who are willing to be dauntless in their marketing campaigns:
"Who managed to break through the red tape to get this pun-filled, ironic campaign approved?"

"Has

Lowes Foods

benefited or suffered from this seemingly risky, frat-boy humor?"

"What does this say about my own 40-something, frat-

mom

humor?"
After mulling the questions in my head for weeks, I finally did a quick Google search. (Yes, these curiosities keep marketers up at night.) Not surprisingly, there were a few disgruntled moms on Facebook, complaining because they had to uncomfortably explain the billboards to their young, inquisitive minivan passengers. (Well, shoot; there's the answer to my frat-mom humor question). Acknowledging that "you can't please all the people all the time," Lowes made a peace offering to those offended: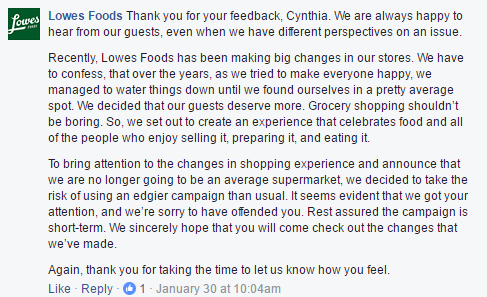 (I Love You) For Sentimental Reasons
Sentiment is all about adding context to social conversations using emotion, and – love it or leave it – Lowes campaign sentiment finally got people to stop auto-piloting their drive to their regular Harris Teeter, Kroger or Publix, to check out the new "feel" of their local Lowes grocery store. When Brandchannel reported on this edgy campaign, they too gave props to the provocative way that Lowes was able to differentiate themselves among a sea of competitors. Their sassy messaging prompted a surge in emotional responses (both giggle- and cringe-worthy), causing an undeniable disruption in the typically stale grocery messaging space. And for that, mixed sentiment proved to be well worth the risk.
"What makes us weird also makes us wonderful."
–
D. Rendall
The bottom line here is that we can't be afraid to be weird, be risky, be open to trying something new. You never know … you might turn out to be the next big "dill" in a jar of industry pickles.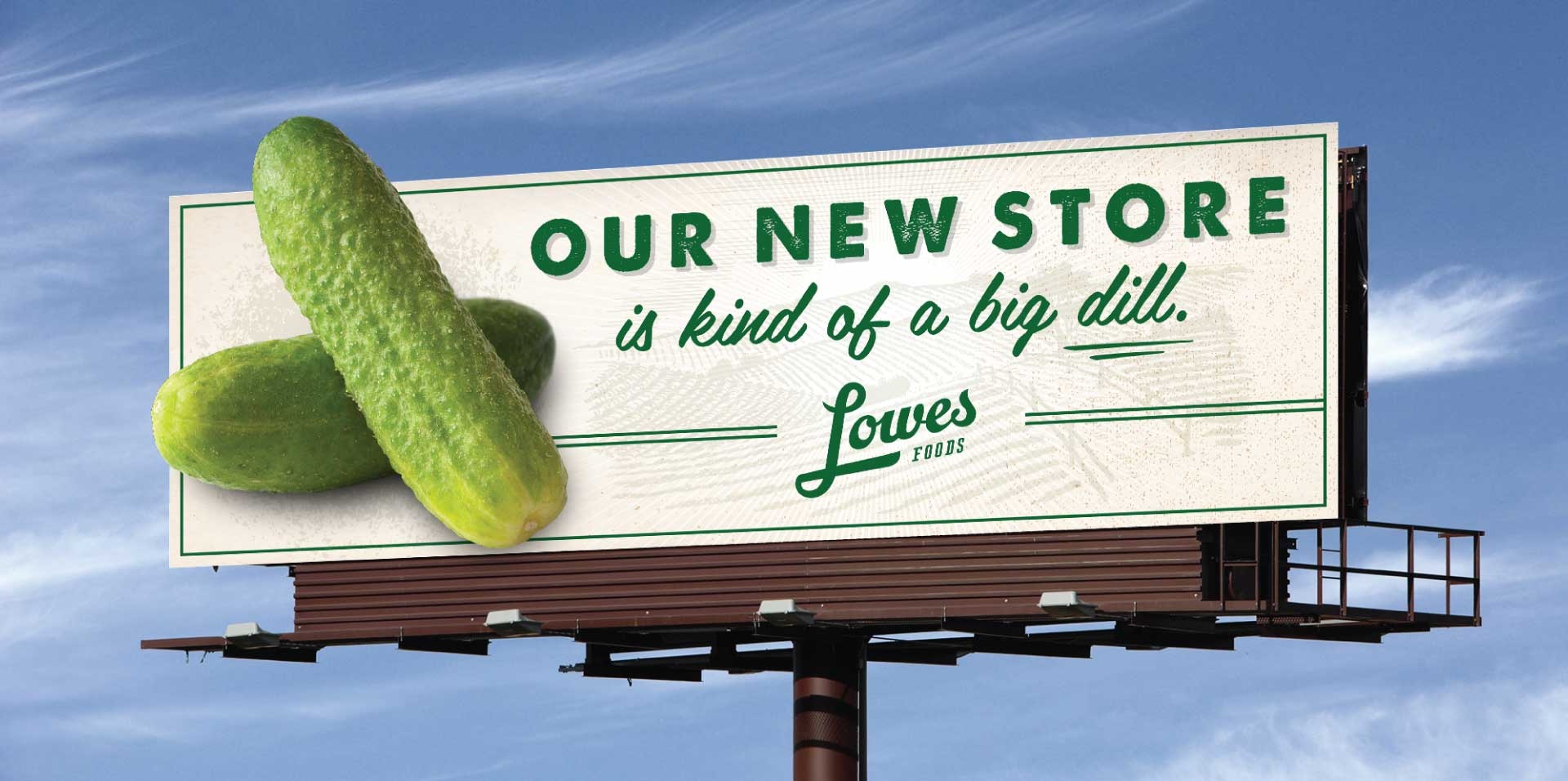 How has your brand said "shuck you" to conventional marketing techniques? Still playing nice with accepted norms, afraid to take that next step? Trust Walk West to launch your next big campaign with messaging that takes bold risks, blazes new trails, and reaps big rewards.