When we're on the recruiting trail, there's one thing that hardly needs a sales pitch – geography. Raleigh has been ranked The Best Big City in the Southeast by Time, the 2nd Easiest Place to Find a Job by Forbes, and 3rd among America's Best Cities for Young Professionals, also by Forbes.
Raleigh lives up to its reputation as a destination for folks of all walks of life. As the headquarters of our bustling digital agency, it comes with a great number of perks. Whether we're off-the-clock or coming up with creative concepts for digital projects, we love to take advantage of the numerous creative spaces Raleigh has to offer. We compiled a list of our favorite inspiring spots for creative thinking.
The James B. Hunt Jr. Library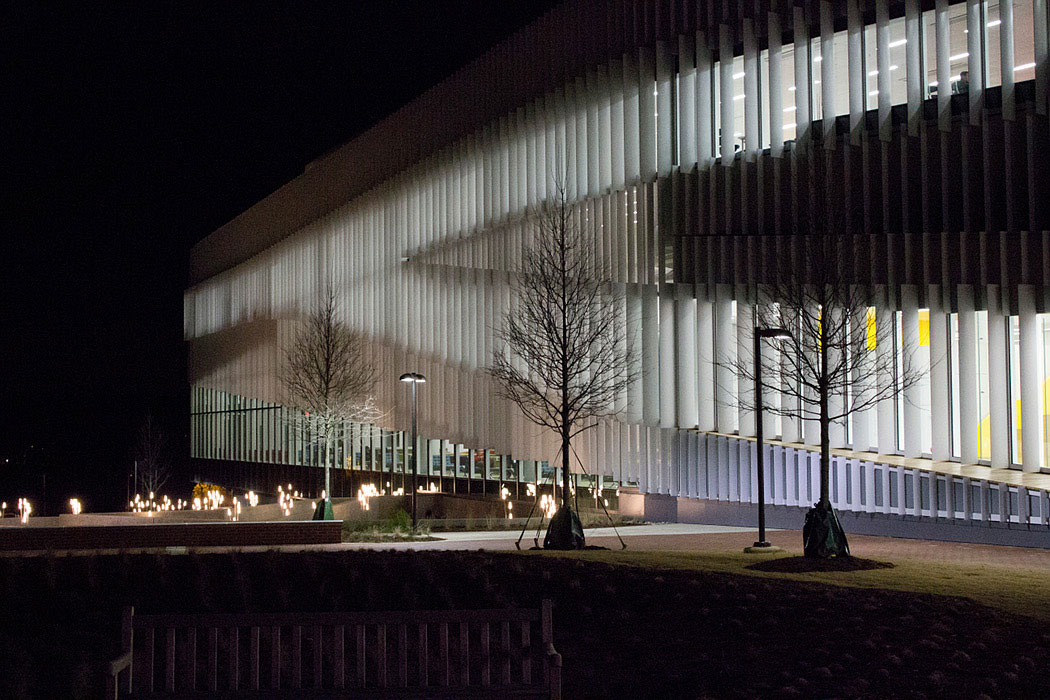 Located in the heart of North Carolina State's Centennial Campus, and a short walk across the street from our office, rests The Hunt Library. The massive 221,000 square foot facility isn't your typical library. It's been named a Library of the Future and the 14th Most Beautiful Library in the World. And it's easy to see why. The bookBot holds and stores up to 2 million books in storage with automated retrieval and returns. This creates open space throughout the rest of the five-story library meant for collaboration instead of your typical quiet library.
Situated on a hill, The Hunt Library features picturesque views of downtown Raleigh and Lake Raleigh. Seated inside or out, it's hard not to be inspired by the energy flowing throughout the building. This state-of-the-art library is completely open to members of the general public, and best of all, it's just down the street from Walk West's new office.
The Frontier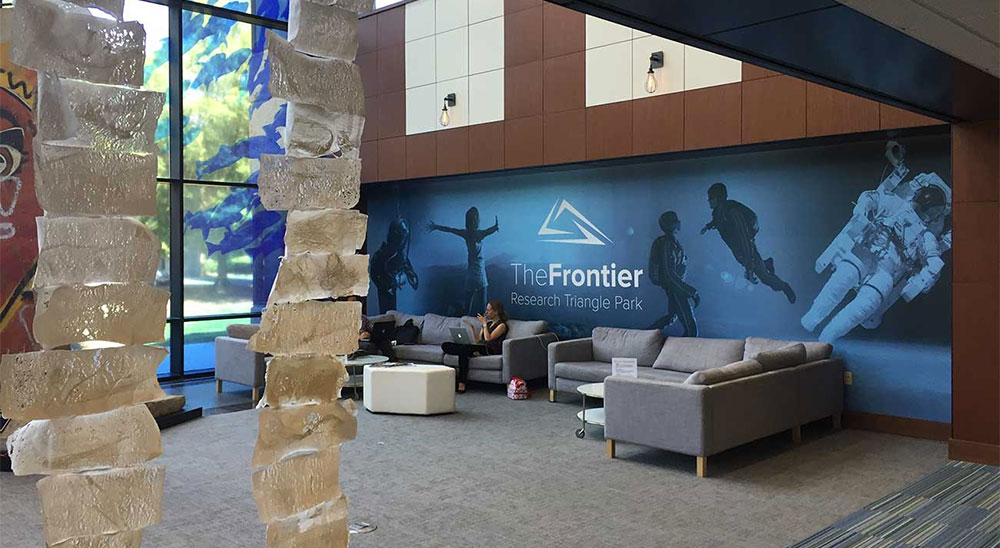 Completely free co-working space. Not a lot to dislike here. The Frontier is a series of buildings located just west of Raleigh in Research Triangle Park. The facilities feature an array of collaborative spaces and individual spots that can inspire the creative in all of us. Whether you're a budding freelancer or just looking for a spot outside of the office, The Frontier is hard to beat for the price.
HQ Raleigh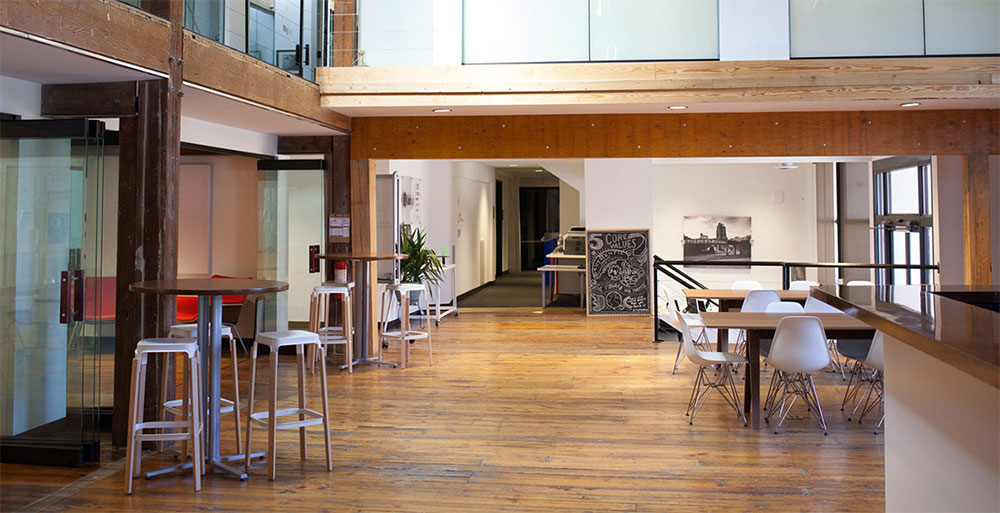 Located in Raleigh's bustling Warehouse District, HQ Raleigh brands itself as a "growing community of entrepreneurs and changemakers." Although access is by membership only, HQ Raleigh provides a host of amenities for the creative side in all of us. With private offices and open co-working space, tenants of HQ have access to huddle rooms, phone rooms, conference rooms, a cafe, and a bar. The only problem with HQ is that with all of the perks it's hard to actually open up the laptop.
Industrious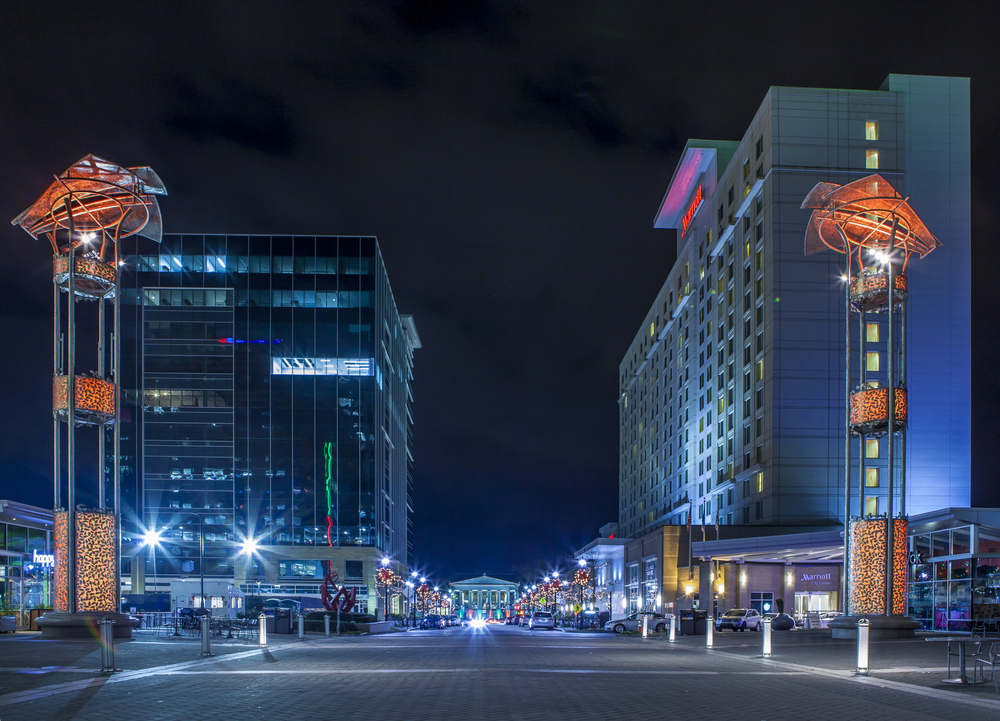 Industrious is on the 2nd and 3rd floors of one of Raleigh's newest office complexes, Charter Square. Industrious occupies an address on Fayetteville Street —one of Raleigh's most popular districts — idyllically situated between the historic State Capitol Building, Memorial Auditorium, and the Raleigh Convention Center.

The space features a host of small offices for single tenants and larger offices for up to six as well as open areas for a moderately priced co-working option. The offices separate themselves with a mix of modern glass and wood accented features with plush leather sofas spotted throughout. We liked the space and location so much, that we keep additional offices at Industrious. even as we recently relocated to our large new space on NCSU's Centennial Campus to accommodate our rapidly growing agency.