You don't realize how important it is…until it is.
Let me tell you about the time we had an intern working for us who dressed very professionally at the office. Let's call him Bob. He donned his best khakis, button down, and Sperrys every week. A business casual flair that suffices in today's more relaxed environments. You'd even be fine having Bob meet with clients as you help mentor and propel his career aspirations.
Then, there's Suzy, also a summer intern who generally wears appropriate skirts, slacks and dresses at work. Thank goodness women aren't required to sport pantyhose anymore, except for maybe at the most conservative banks. At a creative agency, we tend to be more informal. There's no dress code, per say. But there's the common sense code we sometimes take for granted that everyone understands. All that came to a screeching halt when we were at an off-site event for a top client and Suzy showed up in Daisy Dukes. Yes, that's right. Super short, fringed denim shorts. Only then did I realize that I forgot to give my whole team a heads up about what's expected wardrobe-wise when representing Walk West. Lesson learned.
This leads to part of the curriculum we teach in our Building Executive Presence workshop. How you show up counts, in a figurative and literal fashion. Whether you like it or not, people make split-second decisions about you based on the way you look – completely separate from your actual work, position, credentials, education, or initials after your name.
Do you project confidence? Are you comfortable in your own skin? Are you authoritative? Can you handle a client-facing meeting? Part of that equation is what you choose to wear at work, in an interview, giving a speech, or on camera.
Sage Advice
At the beginning of my television career, I was a behind-the-scenes producer for the early morning newscast at the CBS affiliate in Tallahassee, Florida. My hours were 11:00 pm to 10:00 am–the graveyard shift. I was not on camera, but I wanted to be. So, on most days (nights), I wore church dresses and suits borrowed from my Mom's closet.
One morning, the general manager of the TV station walked into the newsroom and he asked, "Sharon, why do you always dress up? No one ever sees you while you're working the overnights." I responded, "One day, there's going to be breaking news, and none of the reporters will be around, and you'll have to send me to cover the story. And I'll be ready."
Guess what? That's exactly what happened about 4 months later when I got my first on-air break, leading to a full-time on-air position at that station. It bolsters the famous quote that our parents often say.
"Dress for the job you want, not the job you have."
What's With All the Hoodies and Yoga Pants
At what point did it become not only acceptable, but the norm to wear exercise clothes in a business setting? Unless you're a personal trainer, why does the modern work culture allow attire that teenagers wear to school or the gym? In my opinion, unless you're Mark Zuckerberg, "activewear" doesn't have a place at the office. I'm not suggesting we institute strict rules about what we do wear at the office. But until our society evolves into Star Trek-style, genderless uniforms, optics matter, which means what you wear matters.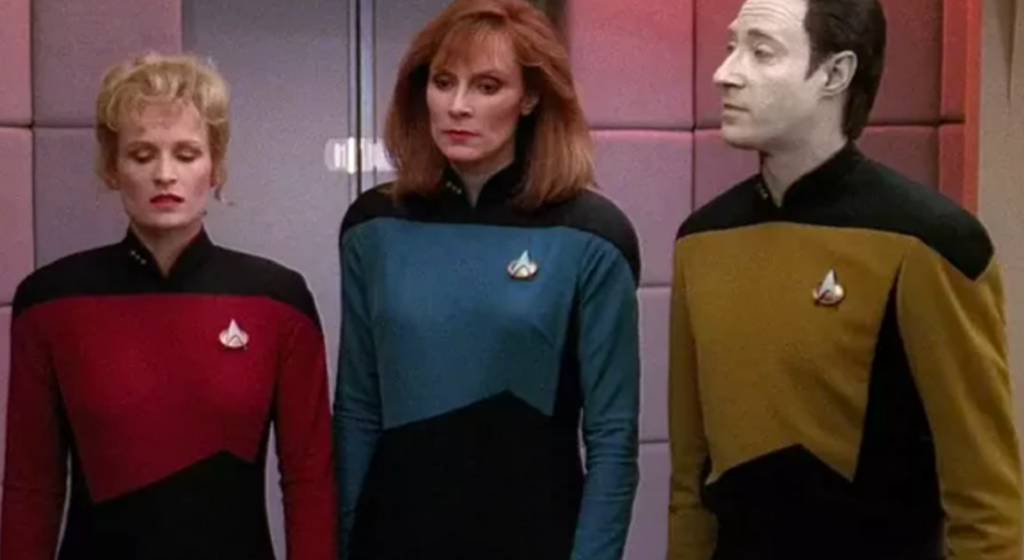 Take the First Step
Believe it or not, you can up your wardrobe game without going broke. Take a look at a few of the affordable outfits I found recently online from Walmart, Target, and Amazon.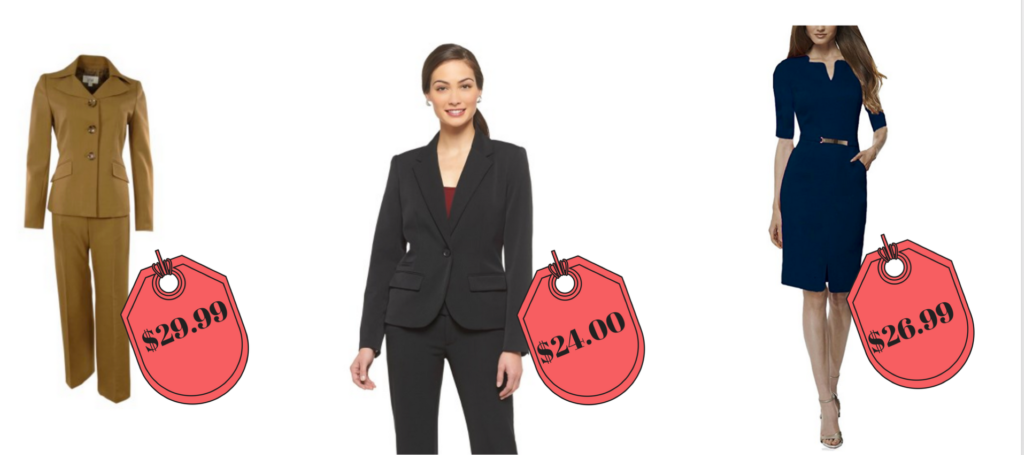 Check out this little gem from Ross Dress for Less: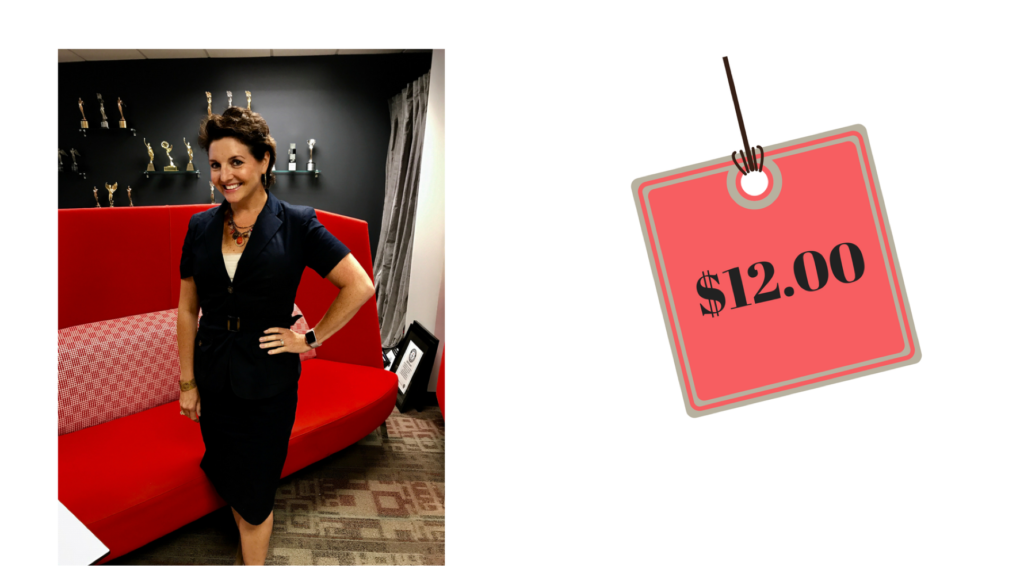 Your Moment in the Spotlight
In our presentation coaching, media training, and on-camera workshops, we are very deliberate about recommendations for what to wear on stage and on camera.
Top Tips to Dress for Success:
Dressing in business or business casual attire is always safe.
Keep your audience/program in mind.
Studio lights generate a lot of heat, so don't overdress unless it's outdoors.
Will a microphone be clipped to your clothing or will it be a hand mic?
Materials that are too soft or flimsy (silk or satin) are difficult for mics to attach.
Try to avoid black and white–washes everyone out.
Wear bright colors, preferably jewel tones. Men look best in French blue button downs.
Avoid patterns like plaids, checks, polka dots, and busy geometrics–they mess with the cameras.
Try to wear a v-neck blouse or blazer–it elongates your body. Yes, being on camera makes you look bigger than you are.
Make sure your jewelry or accessories are not overpowering, too shiny or too heavy.
Women, make sure your skirt or dress will cover everything if you cross your legs during a seated interview.
Test outfits beforehand, if time permits.
If you are traveling by plane or train to your interview destination, don't wear your interview apparel on the way. You don't want to be on camera sporting a huge
coffee stain, broken heel, ripped jacket, or run in your hose.
Manage your makeup–everyone should wear makeup for television interviews, even men.
If you're a fan of Steve Harvey and Family Feud, you might have picked up on the attire they instruct families to wear on TV. If you didn't notice it before, you will now. Look at the bright, solid colors. Everyone's complexion looks better with those primary shades front and center.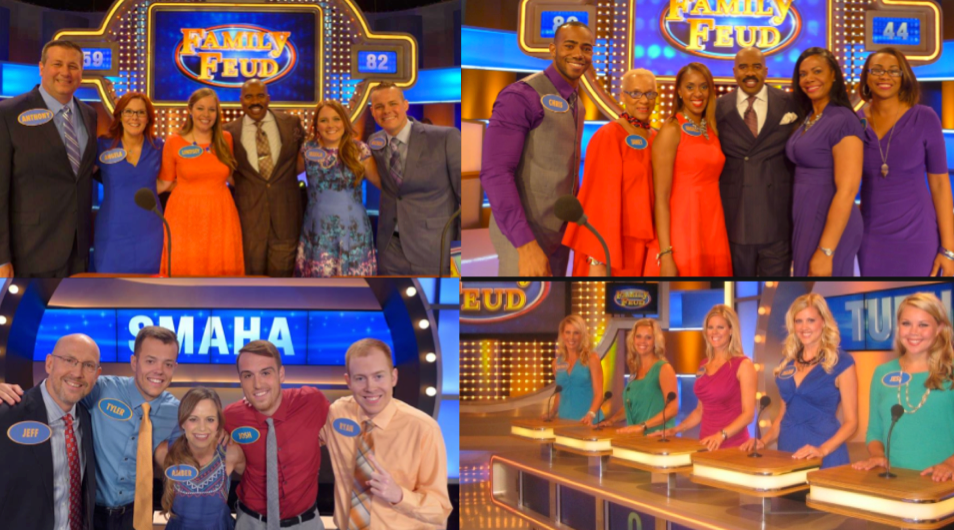 Are you ready to put your best foot forward to improve your optics? We can work with you one-on-one or in small groups to help you make a great impression at work and elsewhere.