At Walk West, we often look outside ourselves and our work for creative inspiration and executional excellence in the marketing, web, and social media spaces. The nonprofit world is something of a fascination for us, as it presents unique challenges, which beg for inventive digital solutions.
The
National Fatherhood Initiative (NFI)
is one of those organizations that is tackling important challenges with cutting edge approaches. NFI aims to give fathers the knowledge, skills, and resources they need to effectively engage in their children's lives. But, they don't do it in the way you'd think: NFI actually equips and empowers other nonprofits to engage fathers through services and programs those nonprofits are already providing. NFI is a B2B-focused nonprofit that helps other nonprofits achieve their missions. And without those nonprofit partners, NFI can't achieve its
own
mission.
"Children who grow up with involved fathers benefit from a host of emotional and physical benefits, and have increased well-being. Through our network, we reach into communities and families across the nation to increase father involvement, by ensuring that family practitioners have the skills and resources they need to effectively engage fathers in their children's lives." – Melissa Steward, Vice President of Marketing for NFI
NFI is equal parts charitable, nonpartisan, and educational cause, but they still generate revenue, which means they have to acquire leads, drive purchases, and solidify partnerships. They offer an interesting case study on how to reach other nonprofit organizations and extend cause marketing goals.
Here's how they do it:
"NFI's marketing requires a traditional B2B approach through the use of multiple online and offline channels. Inbound marketing is tremendously important to NFI as we have a big online presence. As such, we focus on all of the best practices for driving leads and helping partners in their decision-making process", says Melissa.
Using Marketing Fundamentals
To start, the organization wisely uses HubSpot. HubSpot is an inbound marketing and sales platform that helps companies attract visitors, convert leads, and close customers. It's the industry leader, and the chosen weapon of Walk West's own marketing arsenal.
When Melissa came to NFI, they had disparate marketing platforms which didn't provide a holistic view of their marketing campaigns. With Hubspot, they were able to eliminate those various systems in favor of one, cohesive location for hosting their website, blog, newsletter, marketing emails, and more.
Content-Driven Website
NFI built their website using HubSpot's content optimization system (COS), which offers an effective way to quickly and reliably launch a lead-generation focused website. They focus on creating loads of high-quality content pieces to feed their digital channels. Scouring their site, you'll find free and paid resources such as whitepapers, infographics, webinars, evaluations, and much more.
Key takeaway: Content is the nutrient-rich fodder of a successful inbound marketing program. If you build it, they will come.
Gated Content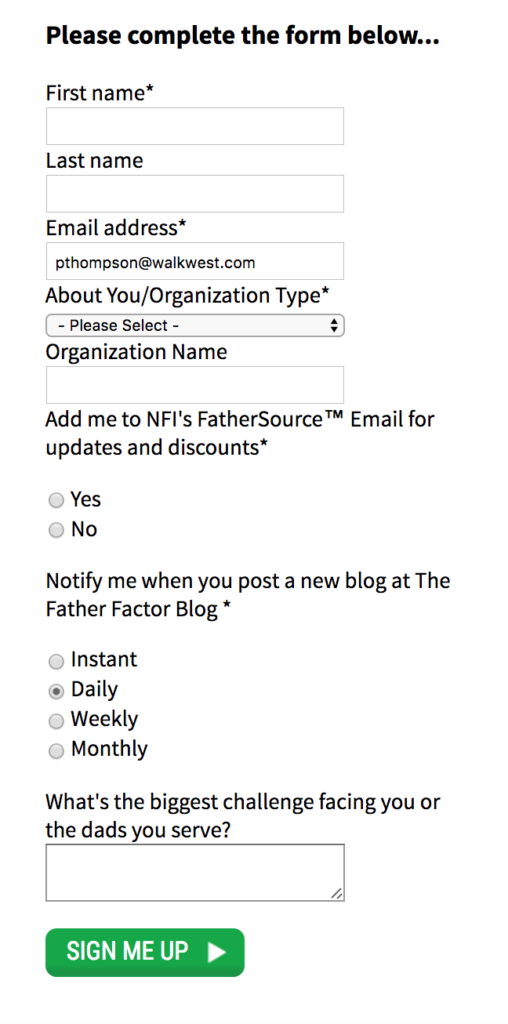 Gating content off with forms provides qualified leads to the program support team and drives newsletter subscriptions and blog followers. This form shows how they tactically use granular subscribe and unsubscribe options.
They also learn a key, distinguishing piece of information about a user's first form submission: the type of organization they are with. Since NFI resources are somewhat segmented by the type of setting in which a family practitioner works (e.g., community-based organization, corrections facility, military base, etc.), this information allows NFI to provide additional, targeted content the user may be interested in to further educate them about the importance of engaging fathers in their work.
Key takeaway: Segment your audience as much as possible so that you can deliver the right content at the right time.
Old Medium, New Methods
These days everyone appreciates a more personal feel to correspondence. An effective method NFI is using to communicate with customers is still one of the oldest in the book: snail mail. NFI sends physical cards to customers and leads, thanking them for their important work and offering a unique code to go online to get a free gift. Once redeemed, NFI now has a more direct digital line with that lead.
Rather than handwriting hundreds or thousands of these snail mail cards, NFI cleverly leverages a software tool called Enthusem, which recently launched an integration with HubSpot. All NFI's marketing team has to do is upload lists of names and addresses to HubSpot, and the tools take care of the heavy lifting.
But why invest in seemingly outdated methods like snail mail? Melissa had this to say:
"Because our customers are not always online (they are working with clients day in and day out), we still use offline tactics to drive folks online to "feed" our inbound engine. One of our customer segments, for example, is the correctional space (i.e., jails and prisons). Facilities, or individuals working within them, buy our products, but due to their high-security servers, they're less likely to come across us as a result of browsing online, but rather, will learn about us and respond to a direct mail piece."
Key takeaway: It's neither expensive nor time-consuming to utilize old methods, especially when you augment them with new methods like automation.
Side note: Automation doesn't mean lack of personalization. Rather, they go hand-in-hand.
Combining Efforts
For a long time, NFI unsuccessfully tried to track down companies looking to expand corporate social responsibility activities. However, after creating quality content that shows what they do and how well they do it, something crazy started happening: companies instead started coming to them. Seeing that they could leverage NFI's network — "it's good business to partner with NFI" — companies jumped on the opportunity to extend their uplifting and educational content, as well their products and services, to fathers.
A great example is NFI's past partnership with brightpeak financial®. Together they launched a series of financial blog posts containing helpful material related to dads and money management. The multi-week campaign included web, email, and social media marketing with custom content created by brightpeak financial® that was published originally by NFI.
Win, win, and win for everyone involved.
Key Takeaway: Partnerships are a great recipe for success, especially when skill sets and networks are aligned, and not in competition with one another.
The Power of Apps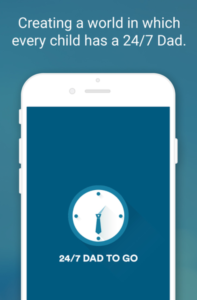 To-do lists improve productivity (if you're obsessed with Trello like us, you'll need no explanation). NFI recently launched an app that serves as a platform where dads can create custom task lists that contain things that they can do with their children, and ways to improve as a parent. The app includes links to information on NFI's website, keeping dads connected to the latest practical advice and guidance on how to be a 24/7 Dad. To date they've already had over 1,000 downloads and counting.
You can find the 24/7 Dad To Go app on Google Play and in the App Store.
Key takeaway: Take advantage of digital tools that educate, entertain, or otherwise help your audience, and you'll be rewarded.
NFI's Marketing Future — Ethnography & Dynamic Content
NFI's president has been doing one-on-one interviews and ethnographic research with their nonprofit partners to see how NFI can better help them. They are expanding into learning communities by providing a digital conversational platform for fatherhood facilitators to learn from each other and share knowledge. Conversations will revolve around pain points that social service staff and the families they serve experience in their daily lives, and how NFI resources, or other practitioner's experiences, can help solve them.
Equipped with greater knowledge about their customers and their needs from ethnographic research, NFI's next big goal is to (re)tackle dynamic content. Dynamic web content lets marketers serve up specific content to users. The premise is that as you interact more with the site, content becomes more relevant to you. Large sites that you often use, like Netflix, Amazon, and Travelocity, use dynamic web content to show you the movies, purchases, or travel ideas that matter most to you.
How could NFI use dynamic web content?
When a user visits their homepage and fills out a form to get more information, the next time they return to the website, instead of showing that user the same homepage copy (e.g., the tagline as it is below)…

…they could instead offer that user something that is more aligned with their needs at the time they returned, like this: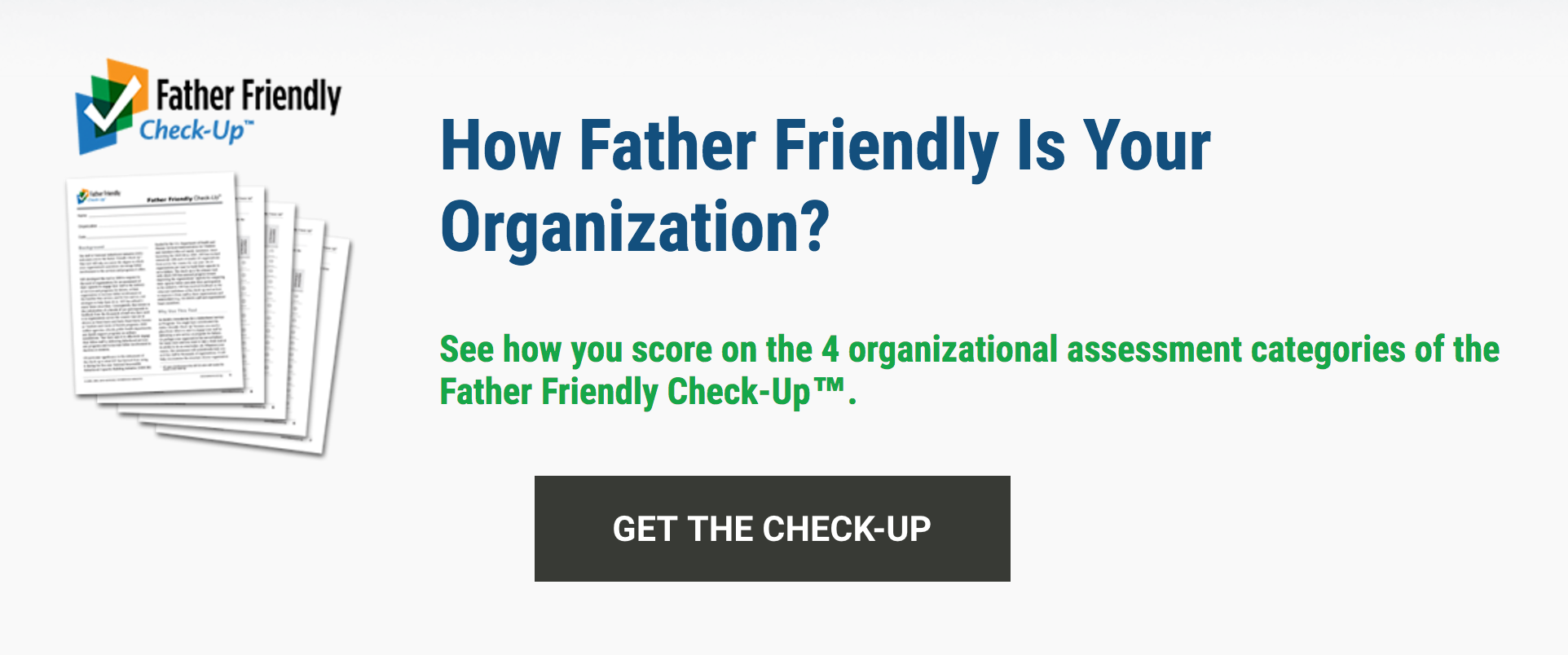 Key Takeaway: Knowing your audience is extremely important, but what you do with that information is equally important. Dynamic content is a great way to serve up timely and relevant content, applying hard-earned ethnographic information to reach marketing goals.
Personalizing Nonprofit Marketing
What we see with NFI is a progressive move toward more personalized and engaged marketing. The more we are able as marketers to meet people where they are and offer information, assistance, or even entertainment tailored to their needs, the more likely we are to succeed in creating conversations and building relationships. While sending direct mail and using dynamic content are known to marketers (and consumers) to be automated tasks, they still give the look and feel of personalization and alert marketers to times when they need to have more personal exchanges with a lead or customer. The effect of using these methods is that people engage more with their content and become customers, and eventually promoters.
Hats off to Melissa and her team at NFI for creating that kind of environment while working toward their noble goal of helping fathers and families thrive.