Walk West joined more than 19,000 digital marketers in Boston last week for the 2016 HubSpot Inbound Conference. Myself, Brian Onorio and Casey Overcash made our way through six sessions a day on topics ranging from SEO split testing to inbound marketing best practices. We all came away with a ton of great information and new ideas to implement. A few highlights:
Tesla at Inbound
Jon McNeill, President, Global Sales and Services spoke to mission and meaning at Inbound, and emphasized how they propel Tesla forward. To get Jon to come aboard and leave his own startup, Elon Musk asked him about the meaning of his work. At Tesla, they believe they are saving the world. In marketing, we can say we create jobs and help grow companies, but very few us have a believable answer or company mission as lofty as Tesla's.
We were also given a glimpse into how Tesla innovates. The Solar Roof Tesla unveiled at the end of October had not even been conceived of eight weeks prior to that. They knew that people didn't like the look of traditional solar panels and some HOA's didn't even allow them in their neighborhoods. Elon Musk had the idea of making "solar shingles" and the engineers in the room went off and figured out how they could do it using tempered glass strong enough to withstand hail.
They took a mold of a shingle from Musk's own house and set up a production line right in the lab at Tesla. They produced enough tiles to cover the roofs of multiple houses on Wisteria Lane for the launch event. Eight weeks from conception to advanced prototype and press event? That's an unbelievable pace.
Growth-Driven Design
At Walk West, we're constantly exploring new ways to improve just about everything we do. From project management software to AdWords campaigns, experimentation has often led to better methods. Brian attended Luke Summerfield's session at the 2015 Inbound Conference and I went this year. To sum it up, it's creating a "Launch Pad Website" quickly, something I relate to a "Minimum Viable Product," and then learning what works and what doesn't. This gives you a website that is constantly improving and providing users with a better experience. This kind of iterative development feels like a bit of a leap of faith, but a jump well worth taking on the right project.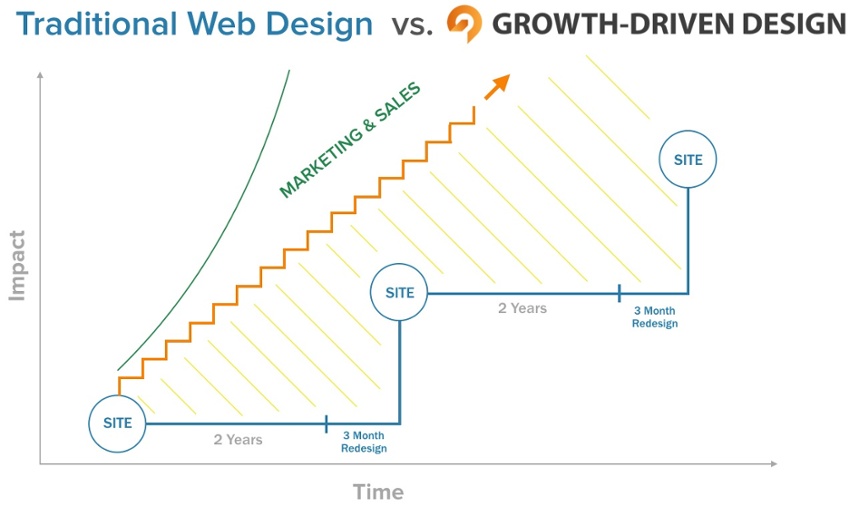 Read more about it and even take the free training course on their website.
Virtual Reality at Inbound
Zach Robbins toured us through the world of virtual reality and how marketers are using VR to create more immersive experiences.
The LA Times and The Gale Crater on Mars
Patron and the Virtual Hacienda Tour
And, of course, there is a Top 10 list
Now, the first reaction is that VR gear is expensive and not that many people have it. True, but that number is growing quickly and you can get a close-enough experience for $13.99 with a phone and Google Cardboard.
Alec Baldwin at Inbound
Trevor Noah, Anna Kendrick, Serena Williams, Ali Wong, Michael Strahan, Gary Vaynerchuk and others all spoke or were interviewed at Inbound, but Alec Baldwin was the one celeb that was worth getting up early for after a late night Trevor Noah performance. I didn't realize Alec Baldwin could do so many impressions, but two days removed from the election he was bouncing from Boston Southie to Trump to Mick Jagger (which is oddly the same with his head and lips both pushed rather far forward). He had a lot to say about his family, the theater, Hollywood and politics.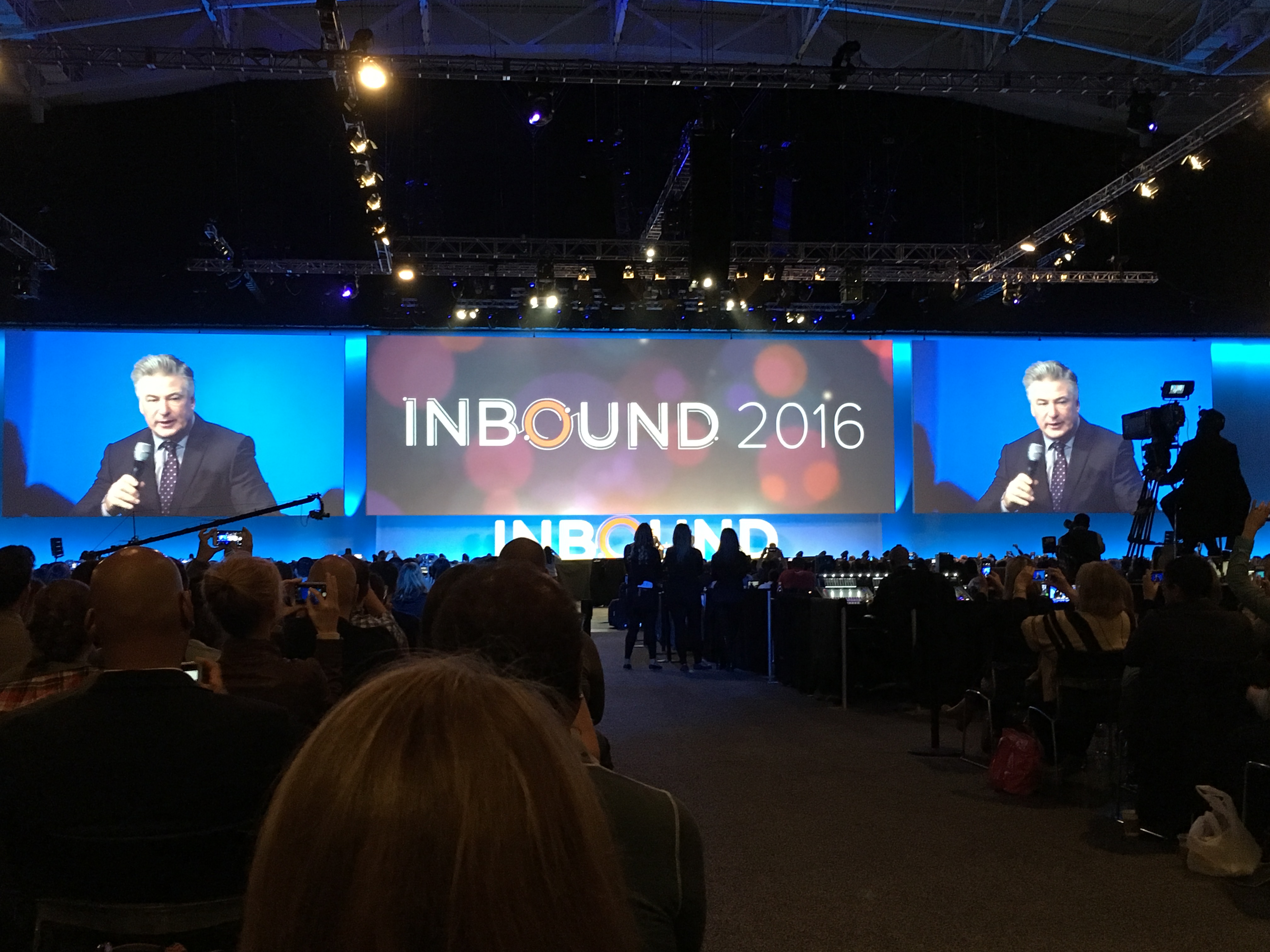 One thing I didn't know is that his character and the epic ABC speech he delivers in Glengarry Glen Ross was added to the movie and wasn't in the original Pulitzer Prize-winning play. David Mamet felt that in order for the characters in the movie to commit to doing something unethical or even illegal, he had to ratchet up the intensity in the film, and so that speech was used to turn up the heat on them.
This being a digital marketing conference, he also talked about the desire for an online news source that practiced actual, authentic journalism, reporting the news without spin, bias or agenda. He then spoke to the need to use the web to better connect citizens to government, especially providing the ability to track issues and their progress from campaign promise to actual policy. It would certainly help citizens hold their elected officials more accountable.