The fastest growing social networks today include Instagram, Pinterest and Tumblr.
What do these social networks have in common? Their content revolves around images.  For digital marketing-savvy businesses, images used on said social outlets are connected back to their site. This makes for more traffic to their site, which in turn makes for happy business owners (and a win for their digital marketers)!
We live in a digital age where there is a camera in everyone's pocket. Photos are becoming the "universal language." The visual medium is becoming more and more influential (queue the cliché…)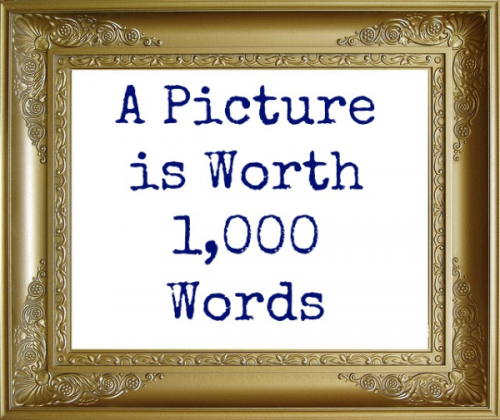 I came across some interesting statistics while trying to gather some information for this blog:
Articles with images get 94% more total views
Including imagery in a press release increases views by over 45%
On Facebook, engagement rate for photo posts average 37% higher than posts with text only
60% of consumers are more likely to consider or contact a business when an image shows up in local search results
In an e-commerce site, 67% of consumers say the quality of a product image is "very important" in selecting and purchasing a product
In an online store, customers think that the quality of a product's image is more important than product-specific information, a long description and ratings and reviews
It's no secret that images should be in your digital marketing as it attracts your reader's attention. Attracting attention, therefore, leads to an increase in time a person spends on your content (or, if they're already on your site, more time poking around your stuff. #Winning). Images can lead to buying decisions, social sharing, and increased business.
So, how can you make the most of your visuals?
An SEO's 101 Guide to Images
Utilize the ALT Tag. Search engine spiders can't visually see what your image is. ALT tags, in short, are what Google and the other search engines use to identify the context of your photo.
It's All in the Name. File name, that is. Don't just upload your image as 1234567.jpg or whatever it's assigned as. Use a descriptive file name-one that you would want to rank for- because it will help in your rankings. Search engines not only crawl text on your site, but also within your image file names. Just make sure not to overstuff keywords. Nobody likes an over-stuffer.
[File] Size Does Matter. The larger the file, the slower it loads. The slower it loads, the chance of someone leaving your stuff. As well, load times matter in the SEO world. Keep your file as small as possible, without sacrificing quality though, of course.
Don't Be A Decor Hoarder. Buttons. Borders. Background Images. Oh my! Remember, less is more. One or two captivating statement images that follow the above rules does so much more than over-cluttering your site/blog/etc. For one thing, you don't want to over-stimulate anyone. As well, the more images, the more time the page takes to load. Refer to #3 as to why this is bad.
Show Us the Goods. ::For e-commerce::  Just like on a dating site, nobody wants to see just a bunch of selfies. They want to see the whole package, from various angles. For e-commerce, the same rules apply. Seeing a product from different angles earns more trust, and therefore someone is more apt to make a purchase.
If the above seems like it's written in some kind of foreign language, then Walk West is here to help! Let our team of experts worry about the nitty-gritty SEO details in your marketing plan. Contact us today to discuss how to make the most out of your imagery.