A feeling of panic is common when you look at Google Analytics and see a drop in the number of monthly visits on your site. We've all been there. But a small drop in traffic could be the harbinger of a potentially much larger issue and this drop could be the start of a hellish deluge into what would seem to be the Davey Jones' Locker of search visibility.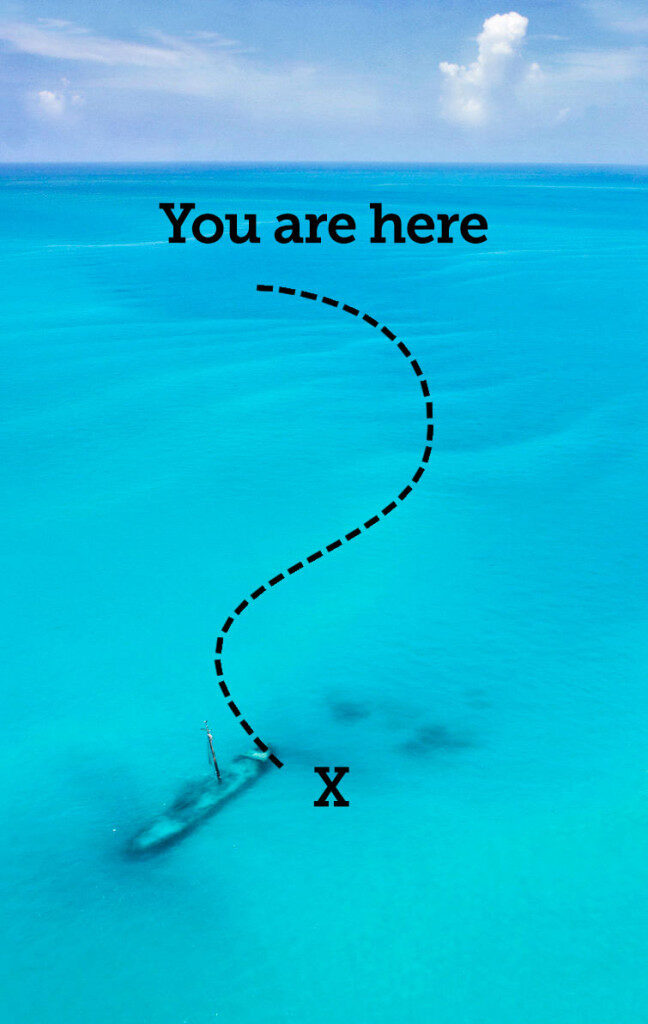 Your website could be caught up in the dragnet of one of Google's latest algorithm updates. On the other hand, it may just be fluctuation in the search engine results pages (SERPs). There are many reasons why your website could be losing valuable search traffic with commercial intent.
For an old hand SEO, it might be possible to determine if the website was hit by an algorithm update or a data refresh. But most corporate C-Level or Director levels probably won't be able to tell what has happened much less a small business owner. Reading anything online is subject to Google's FUD (fear, uncertainty, doubt) and an underskilled navigation into recovery could potentially make things worse.
Webmaster Tools Is Your Friend
One of the first stops to gauge a sharp decrease in traffic is your Google Webmaster Tools account. A "message" in Google Webmaster Tools very rarely brings good news. There are different types of messages you could receive from Google Webmaster Tools which we'll detail below.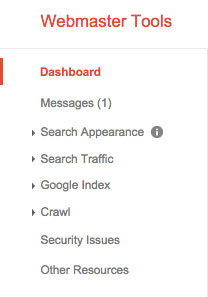 GoogleBot Can't Access Your Website
If GoogleBot or other search engine crawlers can't access your website, then they will also be unable to appropriately index your site which results in loss of visibility in the SERPs. You should always investigate the issue especially if you have received this message more than once.
Most of the time it can be traced down to something simple such as the firewall settings of your server. If you have the necessary skills, check the server and make sure that your robots.txt file is not blocking Google. If you find yourself overwhelmed, it is time to find an expert technical SEO.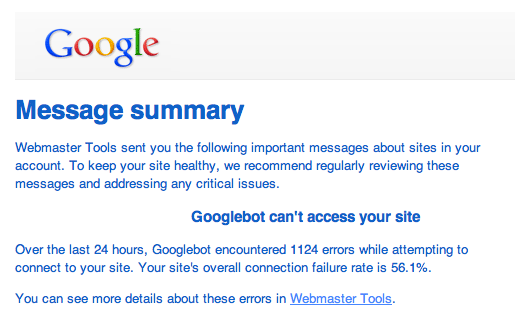 Unnatural Link Warning Message
If you have received this message, skip the rest of this post and call in a penalty recovery expert. This message means that a large portion of the inbound links to your site appear to be spam so Google wants a sincere effort to be made to remove those links in order to be considered for re-inclusion.
This can be a treacherous journey. Google does not help you decide which links to remove and which links to keep. You may find yourself in a very difficult situation regarding the removal process and removing/disavowing links in general. There are a plenty of factors that should be considered before removing any links. Links are very important to your website's health so what links you remove must be done with extreme caution. Be sure you hire an agency who has experience in recovering from penalties and who understands the nuances and implications of reconsideration requests.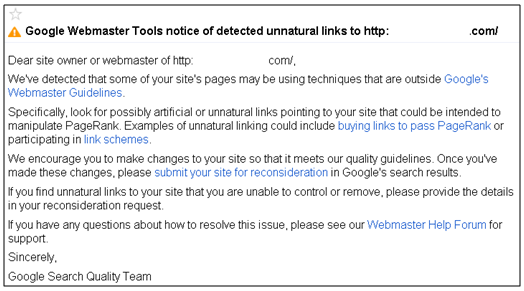 Malware Detection Message
Hosting malware on your website is certainly not something you want to be known for. Your website's security is actually much easier to breach than you might think especially if you don't harden your server and website files to prevent these malware infections. If you get a message in Webmaster Tools regarding malware detection, you need to do something to get your website cleaned up. Otherwise, Google will drop your website from its index.
Removing malware can be as easy as recovering from a backup and hardening the weak link. Identifying that can be tricky. Contact your system administrator for help, call in an experienced SEO, or partner with a product who specializes in website security.
Reason: (Not Provided)
If none of these issues explain your loss of traffic then Google Analytics might be able to give you some insight. Acquisition (Overview) may help you find out where the problem is. Check how many visitors have arrived on your site from Google and from other referral sources for the previous week. Then do the same for the previous week and repeat this process a few times. You should be able to tell if there was a massive influx of visits from a particular source that is seasonal or if that particular referrer lost visibility/traffic, thus causing your traffic drop. Once you determine the cause, you can pivot your strategy to that specific area.
Was it a recent redesign? Did you archive a year of blog posts? Was there a service area that changed? Any and all of these could be contributing factors to traffic loss.
Gonna Free Fall, Out Into Nothin'
Search results constantly fluctuate for a million different reasons so don't panic if you see sudden ups and downs in your rankings. If your rankings are free fallin' akin to a Tom Petty hit, you must accept that there could be a major issue with your website. Keep an eye on your keyword rankings via Google Analytics and compare that to a third-party ranking tracker. Authority Labs has one of the best tracking systems on the market. SEMRush has one that tracks mobile as well. Cross-referencing traffic to drops is not only a good practice, it can help you keep your sanity and maintain your revenue.