We're thrilled to announce that UNC Rex Hospital won the Gold Award at the 2015 eHealthcare Leadership Awards in Orlando, Florida for a project Walk West (formerly Greenroom) produced with the Raleigh-based hospital. Winners were selected from nearly 1,000 entries from 240 healthcare organizations from around the country.
UNC Rex Healthcare took home the Gold Award for Best Marketing Campaign in the Hospital Subsite/Center of Excellence category for its "Urgent Care or ER? The Rex Express Care Song" campaign.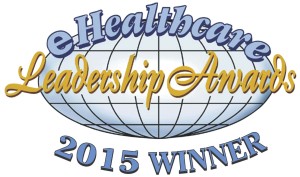 Goal of Campaign:
Nationally, the average cost of an emergency room visit is $2,168 versus $155 for treatment at an urgent care facility. Coupled with shorter wait times at urgent care centers these are a smart choice for minor healthcare needs. But many people don't know when they should go to the ER or go to an urgent care facility.
The Solution:
Create a fun, tongue-in-cheek video to raise awareness about when it's best to use one of UNC Rex Healthcare's four Rex Express Care (urgent care), locations across Wake County versus the emergency room when patients are feeling crummy and just need to be seen quickly for cold, flu or other non-emergent healthcare needs.  Walk West (formerly Greenroom Communications) worked with UNC Rex Healthcare's marketing team to brainstorm this new, shareable video as well as supporting social media elements.
The Results:
Within the first three weeks of going live, the video received over 28,000 views and featured as a story on two local news networks.  Greenroom Communications also developed a launch plan with UNC Rex Healthcare's marketing team and agencies of record.  These supporting elements included an educational infographic, rich social content, and local outreach.
The Video: