It's finally happening — Google Fiber is coming to Raleigh. The ultra-fast Internet service will be installed across Raleigh and Durham as well as a few of the dense suburbs including Chapel Hill, Morrisville and Cary.
What Is Google Fiber?
Google Fiber is an Internet service that allows download speeds of up to 1 gigabyte of data per second, known as 'gigabit' Internet. Google Fiber achieves these speeds by physically laying layers of fiber-optic cable and routing connections to it instead of the standard copper wires used by Time Warner Cable and others in the area.
Fiber-optic cable transmits signals over filaments of glass as thin as human hair. They relay light as opposed to electric currents sent by copper, so the signals on fiber-optic cable can theoretically travel at the speed of light.
Why It's Important 
No matter what industry you're in, today's businesses are technology businesses. Clothing stores, restaurants and dog-walking services need to upload data and engage with their customers on the web. Speed is the way businesses succeed in the current economy. Any step forward in connection speeds will bring tangible benefits to Raleigh's economy.
What Google Fiber Means for Raleigh and Durham
Currently, North Carolina as a whole is behind the rest of the country in connection speeds. According to Akamai's "State of the Internet Report", the Tar Heel State has an average download rate of 9.7 Mbps. Top states include Virginia (13.7 Mbps), Delaware (13.1 Mbps) and Massachusetts (13.1 Mbps).
By comparison, average upload and download time for Raleigh are around 24.17 Mbps, as measured by Ookla. Google Fiber in the Triangle would skyrocket the area's Internet connection speeds almost overnight.
The economic effects of Google Fiber coming to Raleigh are dramatic. It's a game changer for residential areas offering a connection at least 100 times faster than current Internet speeds. Google Fiber would slash the time many tech businesses spend uploading and downloading data. Uploading data to the cloud and data processing would cease to be time-consuming activities.
Google Fiber will hire a local team of Googlers and an installation team while the service will create more jobs in the long term as businesses begin to understand the unique advantage offered by inexpensive gigabit Internet.
Only a handful of other cities have Google Fiber at this time giving Raleigh a boost in competitive advantage over other cities across the East Coast. When it comes to connection speeds, Raleigh will be ahead of the economic powerhouses of the Northeast like New York City and Boston.
Overall, Raleigh will be able to work harder and faster. Businesses are fast-paced, data-driven environments. Chattanooga, TN is running a municipally-owned fiber optic network which has improved their economic position relative to similar communities and is credited with expanding their Volkswagen manufacturing facility and bringing 1,000 jobs to the area with an Amazon distribution center.
Chattanooga's fiber infrastructure is changing the long-term prospects of the city as well. Factory buildings on Main Street are being converted into loft apartments, shops, and restaurants. Computer programmers, investors and entrepreneurs alike are coming to the city in increasing numbers.
Even if businesses choose not to sign up for Google fiber, they will still receive indirect benefit from Fiber's arrival in the Triangle. AT&T and Time Warner Cable have rolled out services with similar upload and download times in current Google Fiber locations in order to remain competitive. With increased competition, the consumer always wins.
Google Fiber in Kansas City and Austin 
Kansas City and Austin were among the first cities to receive Google Fiber and the benefits have been huge. New tech incubators at the University of Austin and Capital Factory have been created. Over three years after Google Fiber rolled out in Kansas City, the former manufacturing hub has turned into a magnet for startups in the area.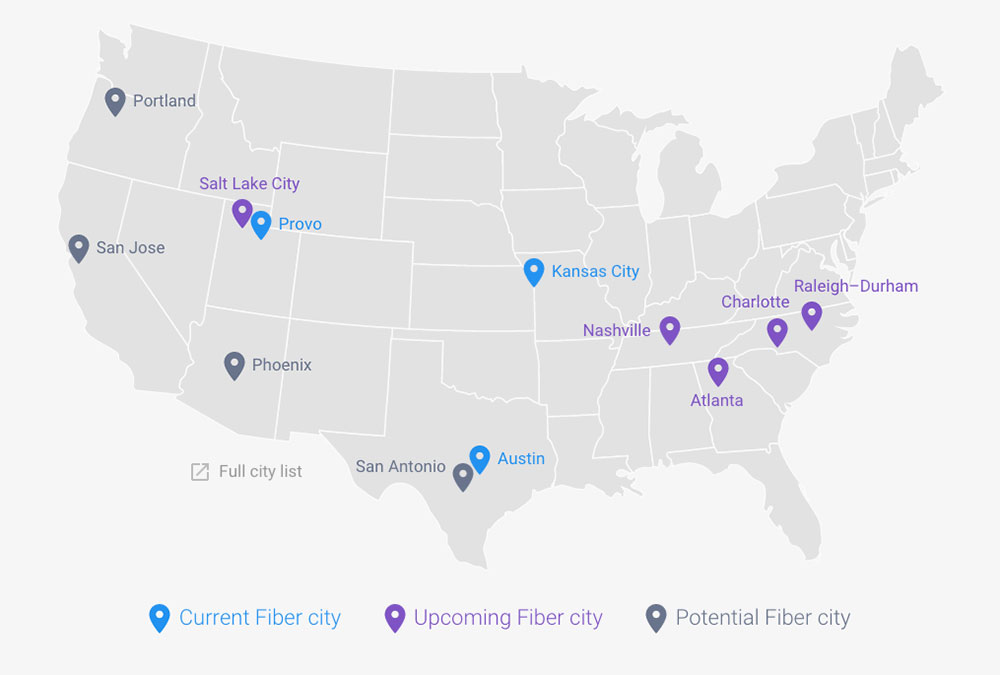 Google Fiber would attract even more businesses to Raleigh to add to our slate of marquee tech firms. If Kansas City has begun to become a draw for tech businesses, imagine the powerhouse the Triangle will become given Raleigh's already robust technological infrastructure.
Silicon Valley But With Better Barbecue
The Triangle already positions itself as "The Silicon Valley of the East". With three world class Research 1 Universities in North Carolina State University, Duke University, and the University of North Carolina at Chapel Hill, the area has already seen a tech renaissance that has reach far beyond the 20 miles of distance separating the three universities. Couple that with the growing hub of Research Triangle Park, Raleigh and Durham are poised for explosive and continued long term economic growth. We'll achieve that nickname "The Silicon Valley of the East" with plenty to back it up and with better barbecue.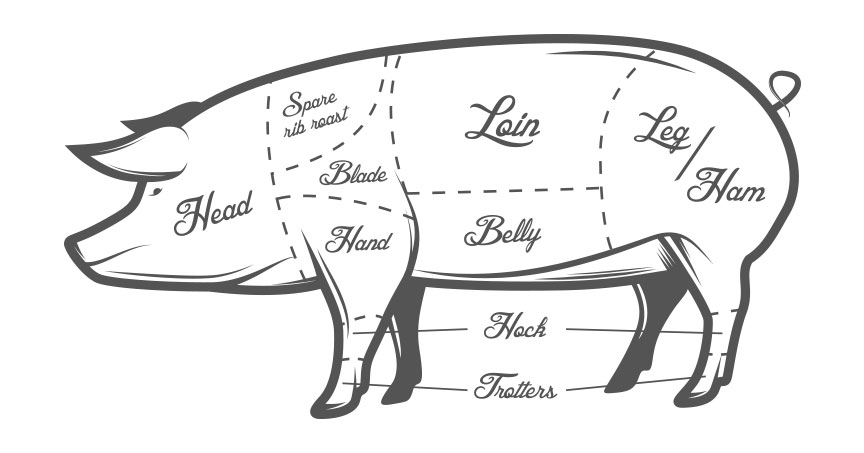 How To Get Google Fiber
In Kansas City and Austin, Google offers "Google Fiber for Small Business," a service giving subscribers 1 Gbps connection speeds for $100 per month. The enterprise service waives construction fees, creates an optional static IP address available and gives access to free tech support.
You can sign up for Google Fiber's mailing list to receive updates and announcements on Fiber's rollout in our area.