Bonner Gaylord doesn't consider himself to be a digital influencer, but Google will lead you to believe otherwise.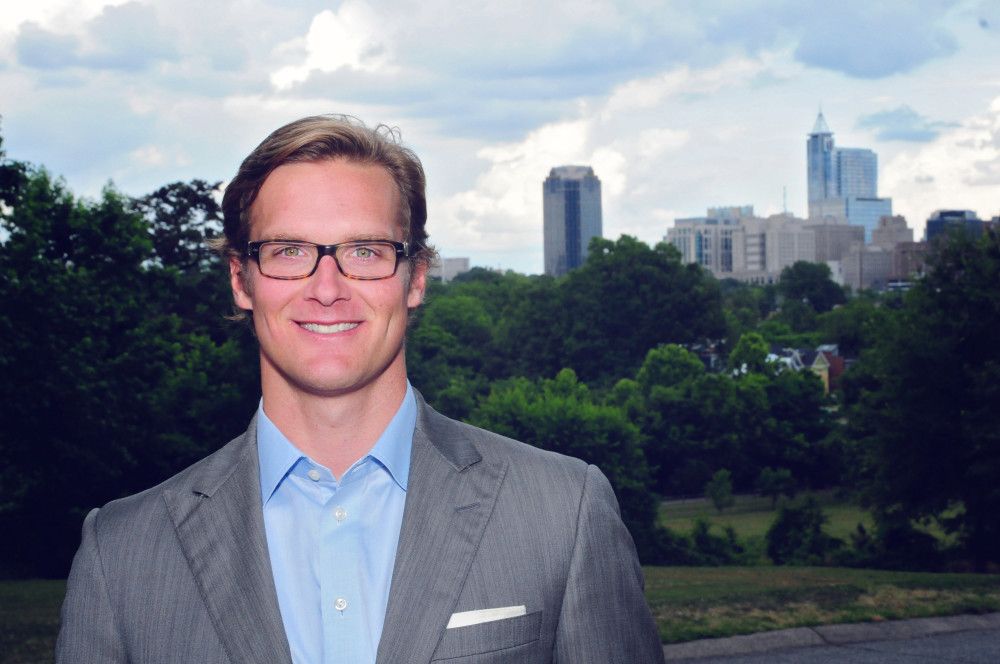 As a member of the Raleigh City Council and the general manager of North Hills, Bonner has experienced the evolution of Raleigh. He recognizes that today's economy focuses on next generation technology that provides new ways for citizens to connect.
"I'm most excited about those connections in the digital realm – government interactions with citizens, non-profits, and academia," he said.
The councilor has incorporated Twitter and Google Hangouts into his personal communications with constituents. Recently, to encourage people to vote in the October 6 local elections, Bonner live tweeted his public transit trip from work to downtown to participate in early voting at Wake County Board of Elections.
Almost to the Wake BOE in DT #raleigh! pic.twitter.com/1wpa17wO7q

— Bonner Gaylord (@BonnerGaylord) September 29, 2015
Why Twitter?
When considering how to retrieve citizen concerns, Bonner said he had two choices: 1. Wait every two weeks, or 2. Watch Twitter and resolve before [constituents] come to the table.
"It's effective," Bonner explained. "I want to continue to reach out to people. I'm hired by the voters, so I need to get information from them. The easiest way to get that information is often through social media."
Bonner believes that if government were to leverage technology, it can make the world a better place. "We can provide people we a level of service that we never provided before," he stated.
Raleigh continues to enhance digital lines of communication with its citizens. Examples include:
Bonner's philosophy is that the city should be meeting people where they are, in the space that they prefer to receive [information], as long as it's a generally accepted public forum.
With all of his excitement about technology, what about his experience with a digital failure?
"Last year, North Hills looked at implementing a parking validation app, but we learned that we were too far ahead of the curve. We realized that some people are unwilling to entertain the use of new technology and it angers them when it feels like they are forced to use it. We were giving people a better way to do things, and they wanted to do it the same way. It was a good learning lesson for me on how to tackle such challenges."
Bonner admits, he doesn't know everything about technology, and he relates the digital revolution to past inventions like the printing press or cell phones.
"[Technology] is disruptive. We can't anticipate how big it's going to be. It's going to connect us all in a way that we cannot fathom, and that connectivity will transform us in a way that we cannot anticipate."
Learn more about Bonner on his website and Twitter.