With the help of our friends at
TourTech
, we produced a livestream for Band Together, generating several real-time donations. The night of the event, Twitter, Instagram, Snapchat, and Facebook saw a triple in engagement across the board on all channels.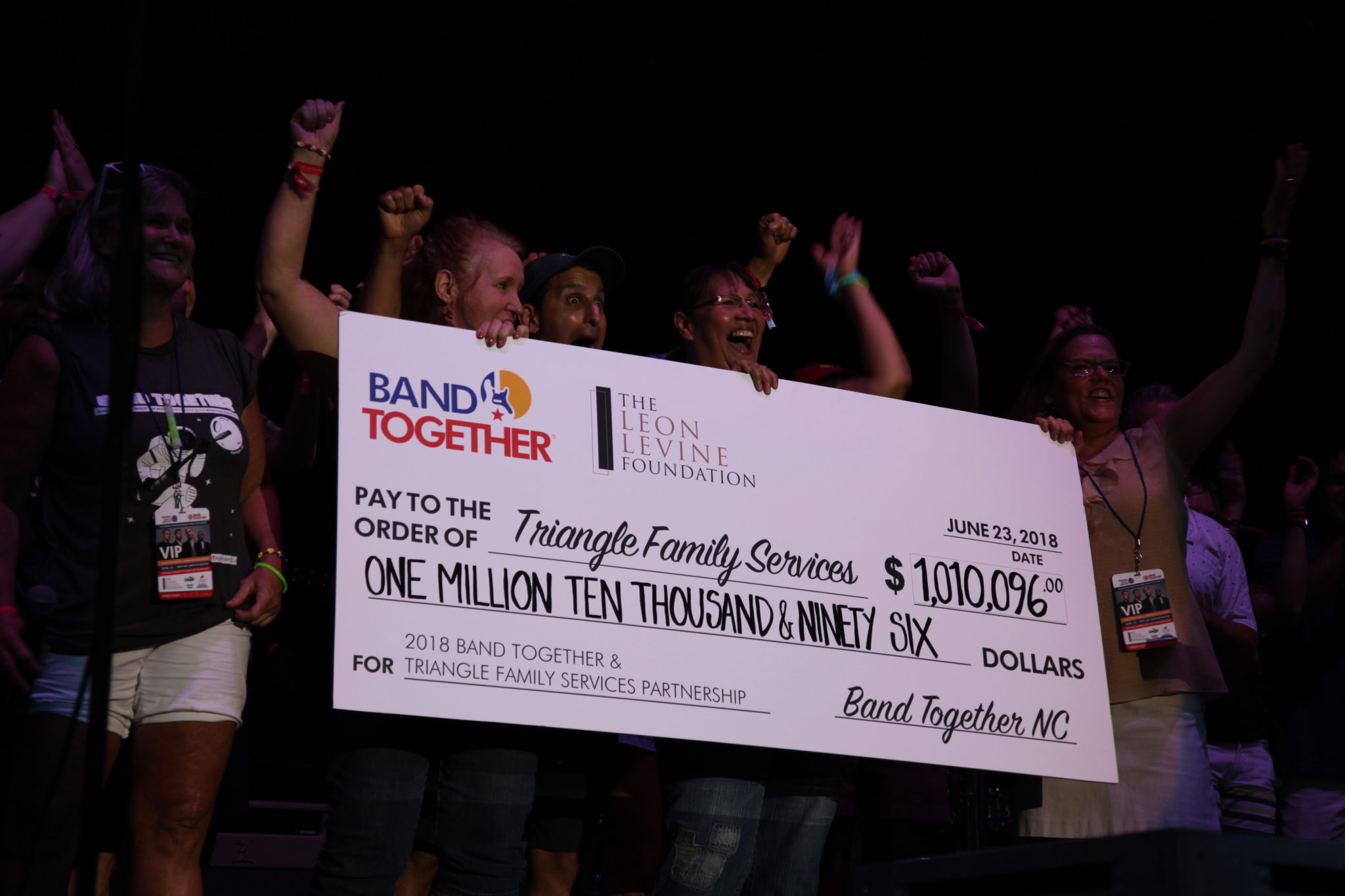 The biggest result? Over $1 million was raised for Triangle Family Services from all of Band Together's efforts, and our team was grateful to be a part of it. Our work enabled Band Together's team of hard-working volunteers to ensure the event went smoothly, and they celebrated with a giant check when it did.
There is nothing better than when work and giving back to the community collide. For the third year in a row, Walk West worked alongside local nonprofit, Band Together, for their annual Main Event. This year, Walk the Moon and American Aquarium performed, with the goal of raising money for Triangle Family Services through donations, ticket sales, and silent auctions. With the Red Hat Amphitheater stage as our office, we produced a professional livestream and social media takeover on the day of the event.
About Band Together
Band Together is a local nonprofit started in 2001 in response to the 9/11 tragedy, when a group of Raleighites got together to raise $60,000 for the Disaster Relief Fund. Over the last 17 years, it has grown to raise $7.8 million for our local community through live music, and it partners with different nonprofits each year. This year, the Main Event benefited Triangle Family Services, a nonprofit dedicated to assisting families in crisis and building a stronger community.
Where Does Walk West Come In?
When we first heard about Band Together in 2016, we were all in. There was so much we could offer to the organization as an agency, and their mission made it that much better. We organized a live event activation Street Team to be on-site during the event, putting our social media expertise to work and taking over Band Together's channels. We produced a professional livestream of the American Aquarium set, sponsor giveaways, and an interview with Band Together's board. The goal? To increase awareness of the cause, boost engagement the night of the event, and promote last minute donations.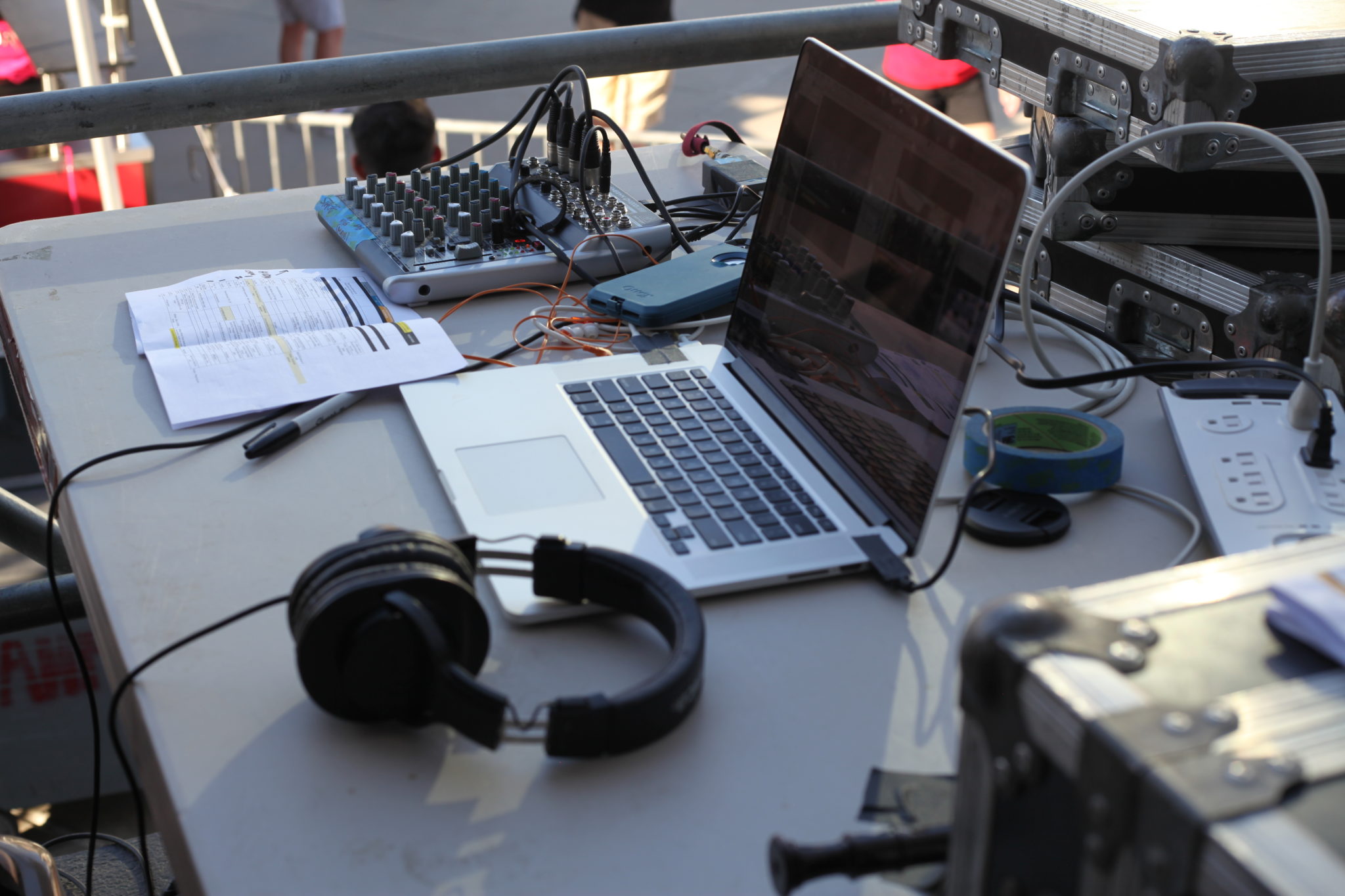 Interested in livestreaming or live social media activation? Want to increase your brand awareness or engagement at your next conference, trade show, or concert? We'd love to hear how we can help. Talk to us!