On Monday night over 20 million people will watch the CFB championship game between Alabama and Clemson. The rematch from last year's title game between these football powers is a belated Christmas gift to football fans across the nation. Alabama's Nick Saban with his $7M annually salary sits on the Iron Throne of college football and leads a program boasting six National Championships, revenue of $100M with $40m per year in profit. Clemson's Dabo Swinney is the challenger and like last year, is one game away from joining the elite club of National Championship coaches.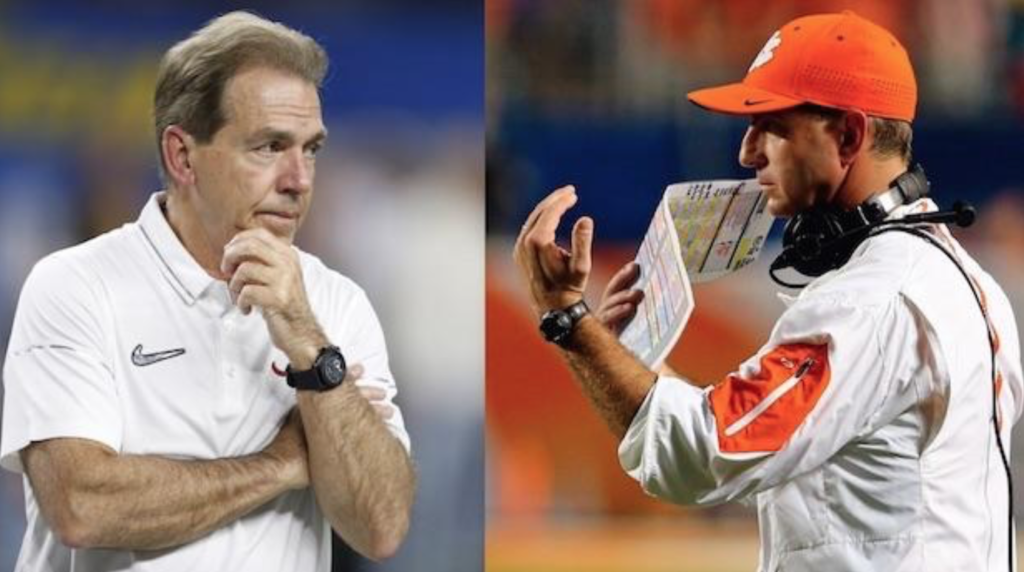 As a former college football player and son of a football coach, I love football, but my passion is learning how winners win. So I did some research on these coaches to see if I could glean some insights that could be applied in business.  Let's start with coach Saban in 2007. "Do you think you've hired the best coach in the country?" Saban asked his new boss after being hired.  "Why, Nick, of course I do," Mal Moore said.  "Well, you didn't—I'm nothing without my players," Saban said, locking eyes with Moore. "But you did just hire a helluva recruiter."
One of the key takeaways is when we're recruiting productive players or employees we cannot get lost in the shiny resume. Just because someone has talent doesn't mean the cultural fit is right for them to be a high performer at your firm. Saban and his staff do the work required to research the whole person to ensure capabilities, culture fit with the program and the player's willingness to be coached. The expectations for excellence are weaved into the fabric of the program so bringing in team members that do not have the desire to be coached or the commitment to be excellent is a drain to the organization.  
Finally, he is hands on. You do not get a slot on the team as a player, coach, or any other key position without Nick Saban's approval. When talking directly with future players he is clear in the business reasons why Alabama is the clear choice as he states, "You will have the opportunity for a great education, play for championships, and prepare yourself for the NFL."  What is your compelling value for top talent to join your firm over the competition? Because like Nick Saban, you are nothing without a talented team.
When my reading turned to Dabo Swinney, I was drawn to the differences between one who is working to stay on top versus the one striving to be noticed. In order to build a program that has a national buzz, people have to understand your winning difference. In the case of Clemson football that means the investment of close to $200k annually in its creative team that is responsible for a social presence with some pretty impressive growth: @ClemsonFB has grown 400% with close to 500k followers. It's Facebook and Instagram following both top 250k. Clemson's media team has produced 250 videos which have been viewed over 20 million times via their omnichannel social strategy.

As I combed through various articles SI.com and elsewhere, I was able to get a sense for how Dabo views the building of a brand. Certainly, success on the field is crucial, but to create lasting success to people and target millennials, your brand must exemplify winning, teamwork, and fun. While Saban runs a tight ship and controls message, Dabo Swinney has created an environment that uses the latest technology tools to bring a behind the scenes view of his program to mobile devices of recruits, fans, and boosters.  This doesn't mean that Dabo has taken his eye off the football product. It simply means that he recognized a trend, and hired Jonathan Gantt @jonathangantt an expert in PR and social engagement to lead the charge.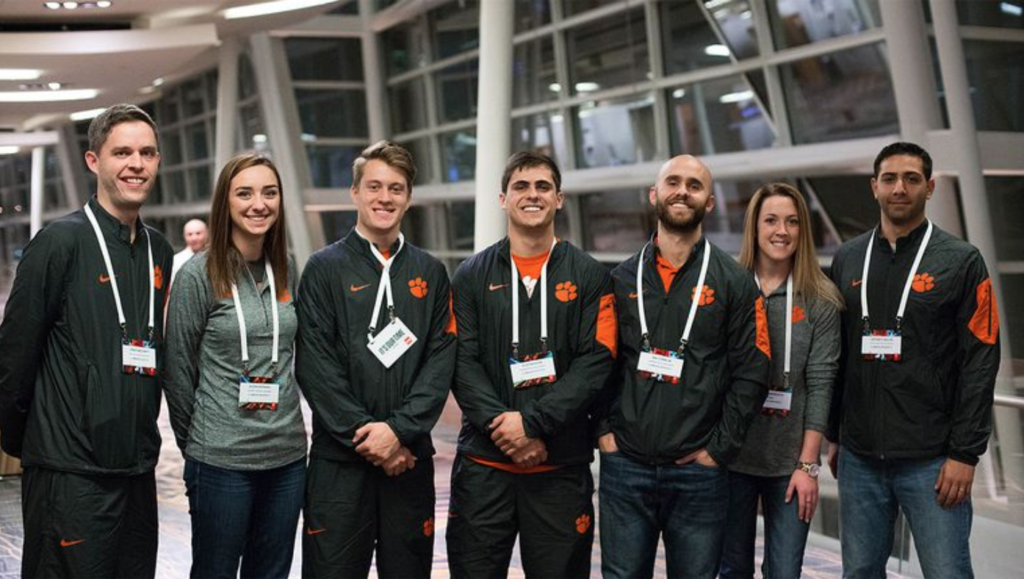 After hours of reading and looking for some the golden nuggets it became pretty clear that winning in sports and business require brands that endure, talent that produces, and leaders that create a standard of excellence. I was encouraged that many of the things that these programs have done do not require a big budget. Like a big dreamer, they start with what they have to get where they want to go.
As far as my pick for the game, Clemson by 3 in a defensive struggle.