Key Takeaways:
Own Who You Are.
Always Keep Looking for Inspiration.
Community Is Beautiful.
Find Your Path.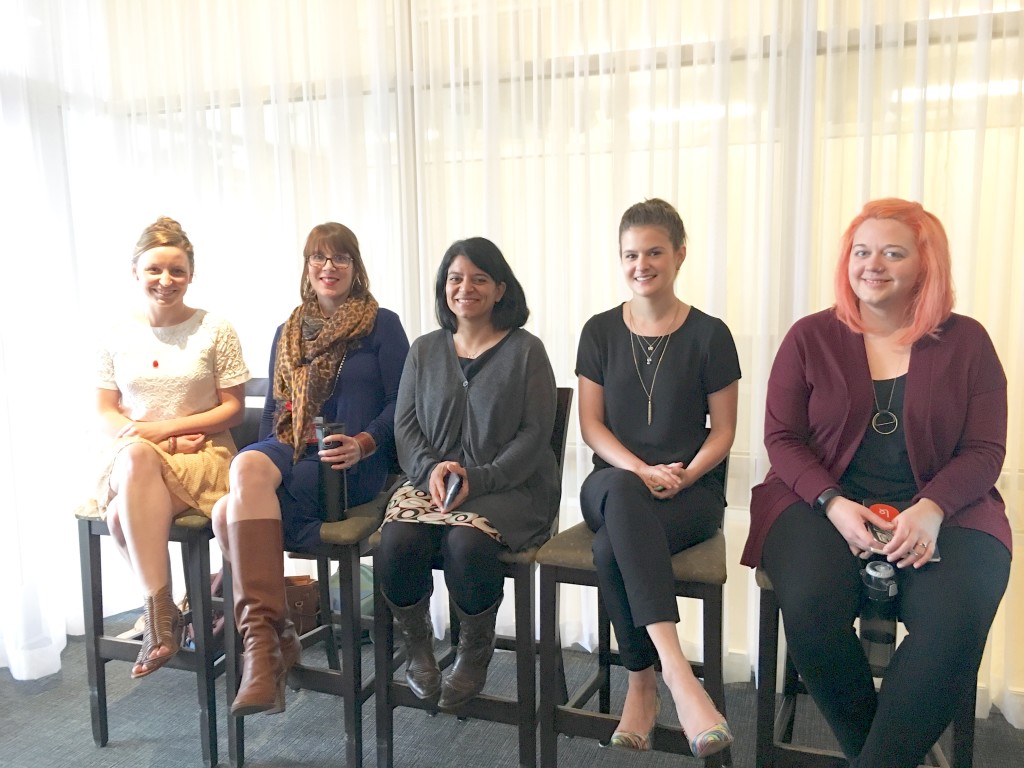 On Tuesday, April 12 I was extended an invitation by Lenny Terenzi, Director of Uniting People for AIGA Raleigh, to be a part of a creative women panel for Homegrown: #GirlPower.Triangle women in design, dev and everything else. The lunch and learn event is hosted by the incredible design community created by AIGA Raleigh every month. As the creative industry changes and grows, so does the role that women play in building the experts that are leading the way. This lunch series brings local, "homegrown" experts together with designers for an intimate, in-depth discussion of different skills or topics that will help designers move forward in their careers.

The lunch began with an open question to the whole panel – "In the quest to have it all, what does 'it' mean to you?" Immediately I realized I was about to be inspired by the women beside me in more ways than one. This event was about women leading women and learning how to direct our ambitions toward teaching others how to grow in the creative industry.
The theme of the lunch made it evident to me that women are showcasing strong leadership abilities around the Triangle and are breaking barriers by becoming key stakeholders in the success of business development. Soft skills like empathy, intentional listening, transparency, educating, and being relational were mentioned as valuable characteristics in women that sometimes go unseen in the bottom line of business revenue.

I felt empowered and inspired throughout the entire lunch by the women that came together to share their experiences of being a woman in the workplace today.
Many of the panelists and I didn't just focus success in the workplace around work, but we highlighted the importance of self-care and finding an employer that meets the specific needs of a woman, especially those precious moms.
I highly recommend getting involved in AIGA Raleigh if you are a creative professional. What they are doing here in the Triangle is impressive because they have created a community with a platform to develop valuable mentorships that meet professionals where they are at and are essentially helping to build exceptional creative leaders of the future.

The Panel:
Casey Overcash, Senior Marketing Strategist at Walk West
https://walkwest.com/about/casey-overcash/
@CaseyOvercash3
Moderator: