Inside the beltline, an entrepreneurial metropolis thrives while a strong base of technology stalwarts pave the way for innovation. Many transplants love Raleigh so much they make it a point to state that professional opportunity in Raleigh is much greater here than you'd find in Silicon Valley, Boston, or Seattle.
Like most cities on the East Coast, Raleigh has a historical jackpot of famous people who make us proud to call the City of Oaks home. Since there is no shortage of people who have graced our fair city with their contributions to the world in the form of arts/entertainment, sports, science and business – we decided to get a bit obscure
Color Me Surprised – The Following People Have Called Raleigh Home
Michael C. Hall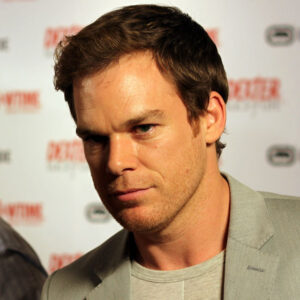 Before he was Dexter Morgan, Michael C. Hall grew up right here in Raleigh. He attended Ravenscroft High School while venturing out-of-state to pursue his undergraduate study in Indiana. Hall then went on to NYU's Tisch School of the Arts to pursue an acting career. Winner of several awards for his work on the HBO hit Six Feet Under and the Showtime Original Drama that he produced, Dexter, Hall is one of the finest actors of our time.
A Shakespeare festival veteran, Hall developed a stellar reputation as an off-Broadway actor in New York before making his cable television fame.
Hall's parents are tied to Raleigh as well. His mom worked as a guidance counselor at Lees-McRae College in nearby Banner Elk while his dad worked for IBM.
Pistol Pete Maravich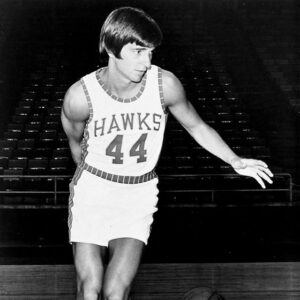 Outside of NC State circles, it is a little known fact that Pete's father, Press Maravich, coached men's basketball for the Pack and that Pete played at Broughton High School right downtown. Incidentally, the name Pistol was given to him while at Broughton because of his shooting style. Maravich went on to become one of the most revered players in the history of basketball and while he and his father may be credited with developing his skill, we can't help but believe that he found some of
the magic in the City of Raleigh.
An offensive stud at LSU, Maravich holds nearly every major NCAA scoring record, including most career points (3,667), highest career scoring average (44.2 PPG), most field goals made (1,387) and attempted (3,166), and most career 50-point games (28). He accomplished all this without the benefit of the three-point basket, which wasn't introduced into the college game until the 1986-87 season.
Press had a fairly impressive winning record of 38-13 in his two seasons as head coach of NC State in 1964-66.
Rachel Nabors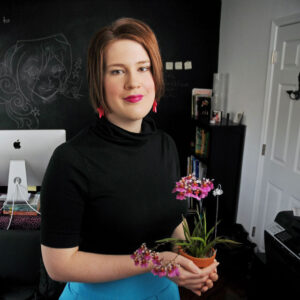 When it comes to graphic badassery, we look no further than Rachel Nabors. Not long after her nineteenth birthday, Nabors self-published 18 Revolutions, the first American graphic novel ever made by a teenage girl for teenage girls. This was soon followed by Crow Princess.
Nabors formerly lived in Roanoke, Virginia and made weekly comics for gURL.com until March 2008 when she moved to Raleigh. Rachel also ran a banner exchange for comics by/for/about women at exchange.rubifruit.com as well as the Manga review and news site MangaPunk.com. She currently resides in Portland, Oregon and continues to publish some of the coolest stuff on the web, as well as speaking at high-level digital and comic conferences.
Travis Cherry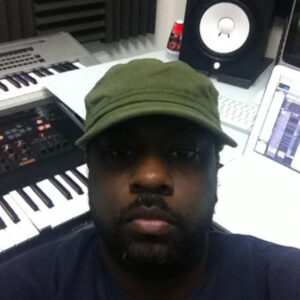 Travis Cherry is a two-time Grammy-nominated music producer, musician and songwriter. He has worked with artists such as Rick Ross, Bone Thugs 'n Harmony, Keith Sweat, Jennifer Lopez, and J. Holiday. Cherry graduated from Enloe High School and also attended Louisburg College and St. Augustine's College right here in Raleigh.
His best known work is with JLo on the track "Gotta Be There" from the album Brave. Cherry is also credited with working on the promo for HBO Sports featuring Roy Jones Jr. vs Joe Calzhage. Travis appeared on Episode 3 of the first season of BET's TV show Keyshia Cole: The Way It Is.
Evan Rachel Wood
This may come as no surprise to a lot of folks from Raleigh, but we had to mention the fact that on the IMDB page of Most Popular People Born in Raleigh, NC, Evan Rachel Wood tops the list of star power rankings. The winner and nominee of several acting awards developed her chops as a thespian at the local regional theatre run by her father, Ira David Wood III.
Wood first gained national attention while still in grade school on the cult TV series "American Gothic" and "Once And Again", before shocking critics and the world with her portrayal of a young girl who dives headlong into sex and drugs in the disturbing independent drama, "Thirteen", for which she received a Golden Globe nomination for Best Performance by an Actress in a Motion Picture: Drama.
She has since starred opposite Mickey Rourke in Darren Arnofsky's sports drama "The Wrestler" and the "Ides of March" with George Clooney. Currently, the black belt in tae kwon do is slated for a couple of roles in some really interesting films in pre-production.