Wake Tech
How could Wake Technical Community College provide real world experience to the next generation of social media marketers within a traditional classroom structure?
Background
Wake Technical Community College wanted to build a cutting-edge social media curriculum to empower its students to plan, assess, and execute comprehensive social media campaigns. To further differentiate themselves within the higher education marketplace, the course needed to offer competitive value and hands-on experience.
Our Strategy
Walk West and Wake Tech collaborated to develop an intensive 16-week "Social Media Strategy and Management" certification program ideal for small business owners, entrepreneurs, and professionals interested in developing strong social media marketing skills.
What We Did
Best practices for social media are known to evolve quickly; platforms add new features and audiences change behaviors. It is difficult to navigate these changes without a solid marketing foundation, so we created a comprehensive social media curriculum taught by Walk West marketers. Our program included a capstone class project for a real world client, lectures from industry-leading experts, and sessions with social media influencers.
It's not enough to know how to post something on social media – you need to know how it connects a brand. We designed this program's capstone as a collaborative class project combining research, development, and presentation of a social media marketing plan to local business owners.
Content Strategy

Content Strategy

Compelling content serves as a cornerstone of the class with students writing examples of shareable content, specific to each social platform that connects with their target audiences in a meaningful way to drive engagement.

Influencer Marketing

Influencer Marketing

Significant class time is allocated to covering the emerging tactic of influencer marketing with regional influencers regularly invited to teach and interact with the class.

Discovery

Discovery

As part of their capstone project, students undergo a rigorous research process with their clients and develop unique personas for their campaigns based on desirable audience segments for their clients.

Professional Development

Professional Development

Students receive real world guidance on developing their personal brand while having access to professional networking opportunities and receiving presentation training.
Impact
The "Social Media Strategy and Management" certificate program has been a hit at Wake Tech, generating queries months in advance of an upcoming class. Graduates of the program have secured social media based employment, accepted new internships, and even started their own businesses. Based on this course's success, Walk West and Wake Tech are currently developing future programming together.
"I was very impressed with the team. They took the time to understand Crew Metrics as well as the industry and it really showed. Their diagnoses of our social media problems were spot on and their suggestions were smart, practical, and actionable. It was clear that they knew their stuff."

Joseph Davis,
President, Crew Metrics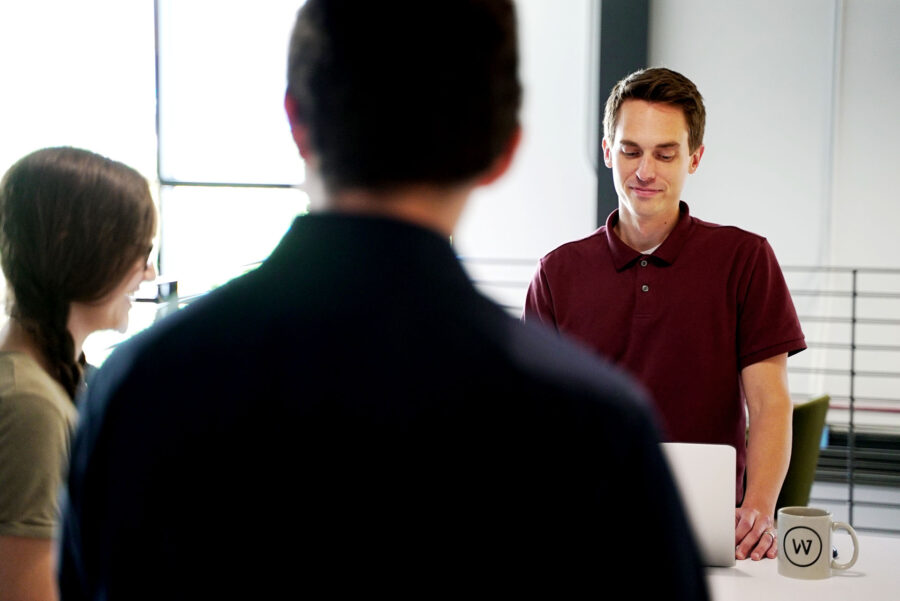 Let's Forge Ahead