Republic Wireless
Republic Wireless needed a partner. One that could increase overall brand awareness while also generating new leads, converting customers, and increasing sales. All while creating more, with less.
Background
Republic Wireless is a national cell phone service company that offers affordable phone plans with service that defaults to Wi-Fi. Looking to increase their brand awareness, Republic partnered with Walk West to generate new leads, convert customers, and increase their sales.
Our Strategy
Together, we identified 3 primary goals for our partnership: consolidation, empowerment, and storytelling. Step 1: Reduce member acquisition costs, increase market penetration, and amplify Republic's brand exposure. By consolidating unnecessary spend we knew we could help Republic's marketing budget go further. Step 2: Empower Republic's internal marketing team with ongoing insights and strategic recommendations. Step 3: Amplify Republic's story.
What We Did
We started with a full audit of Republic's media channels to identify gaps and potential overspend. This helped us identify the optimal media mix, informed our predictive planning opportunities, and located cross channel optimizations. Even better? By finding the gaps, we had the opportunity to reduce Republic's overall media costs.
Second step – put our findings to work. We streamlined Republic's media channels to reduce their customer acquisition costs. This increased new Republic accounts by 40%. By eliminating ineffective media spend, we created brand exposure on new channels and generated new consumers. Finally, we rebuilt Republic's social platforms to maximize their newly defined audiences and connect with "untapped" audiences.
Next step – tell their story. Republic's brand was strong – we just needed to help them amplify it. Founded on the belief that people often overpay on their cell phone bills, Republic members save – on average – $1,000 a month when switching from Unlimited. Capturing real Republic members speaking about how much they saved as Republic members created a compelling story for social media. Our video introduced an "Invest in You" campaign with supporting blogs, emails, and an "Invest in You Sweepstakes" holiday campaign.
Paid Media

Paid Media

Lead strategy and execution on GDM, channels, shopping, affiliate, SEO, paid search, paid social media, and digital display.

Content Strategy

Content Strategy

Created a comprehensive strategy and messaging campaign for "Invest in You." Crafted ongoing branded content and messaging for paid social, organic social, blogs, emails, and landing pages. Developed strategy and storytelling for sweepstakes campaigns

Data Science

Data Science

Provided monthly custom performance reports for the Republic Wireless team with source attribution, media channel scoring, and lifetime value insights for predictive planning and performance forecasting.

Video Production

Video Production

Wrote, directed, and produced a series of "Invest in You" videos sharing real Republic Wireless member stories. Resulting campaign achieved 2.1MM views on a limited budget.

Design

Design

Landing pages, GIFs, short form video, and branded creative assets for Republic Wireless campaigns. Branded emails and creative assets for "Invest in You Sweepstakes" campaign with 40k prospective new customer submissions.
Impact
We forged a holistic – and successful – partnership with Republic Wireless that began with media and lead to content. Together, we audited, optimized, planned, and executed across all Republic's marketing channels. By consolidating their marketing efforts into a singular platform, we were able to help their budget go further. Additionally, our "Invest in You" campaign achieved over 2.1MM views and supporting "Invest in You Sweepstakes" campaign lead to 45,000 new leads.
40.4

%

Increase In New Accounts YoY (2018-2019)

4.3

%

Increase In New Activations YoY (2018-2019)

34.3

%

Increase In Site Visits YoY (2018-2019)

56.6

%

Increased CTR YoY (2018-2019)
"I'm glad that Walk West has taken over the relationship…It's not just that Walk West is doing the work–they're helping us learn how we can do better work ourselves. It's a true partnership that's exceeded expectations."

Amanda Quinn,
Director of Marketing, Republic Wireless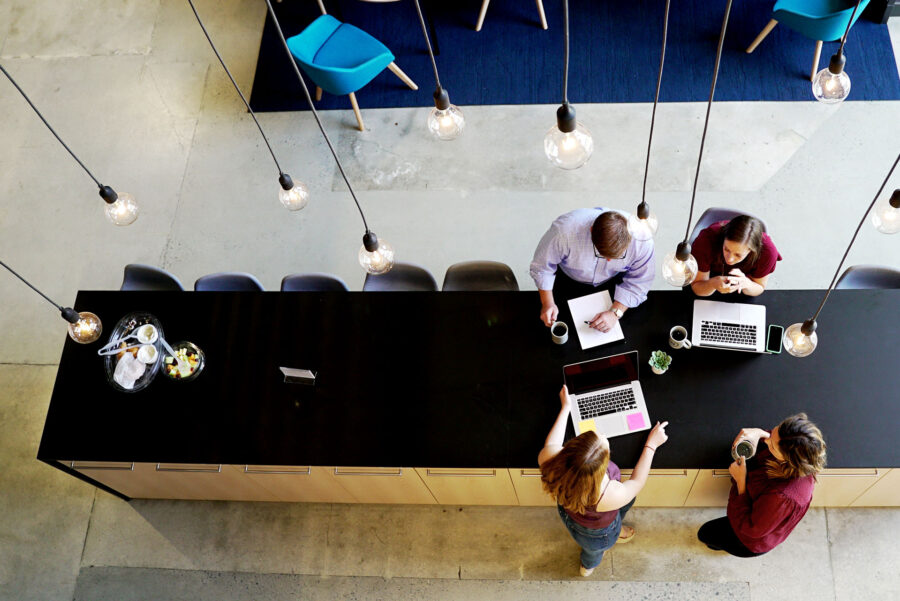 Let's Forge Ahead