Public Speaking & Presentation Training
Learning to master the art of public speaking can be daunting to many. Don't let the presentation take away from the value of your important message. It's our job to make sure that message is delivered powerfully and professionally.
Prepare, Practice, Present
How many of you took public speaking in high school or college? Did that do the trick? Are you putting your best foot forward when presenting to your clients, colleagues and potential customers?
The skills to communicate effectively, to present your ideas, and to encourage, enlighten and entertain are some of the most powerful abilities a person can possess. And the amazing thing about these skills is we all have the tools we need to practice them. We just have to devote the time and effort to develop them. At Walk West, we offer group and individual workshops to help you reach your highest potential. And what makes our training unique is the on-camera aspect where you see yourself in action, understand your strengths and weaknesses and immediately put into practice the skills to take your presentations to the next level.
Your Workshop Includes
Your workshop includes:
Defining the purpose of your presentation
Analyzing who your audience is, the logistics of your presentation and preparation
Message development and speech writing
Vocal performance
Body language and nonverbal communication
Managing the all important Q & A
Image consultation
Format
Individual or group training
Half day or full day workshops with on-camera mock presentations with immediate feedback
We come to you or you come to our offices in Raleigh, NC
What Do I Do With My Hands?
The number one question we get is what to do with your hands. An important part of presentation training is body language. Typically, Sharon and Melanie are all business when it comes to the workshops they lead. But a common public speaking "no no" recently garnered a huge reaction in our office. So we thought we'd make light of it and share a solution at the same time.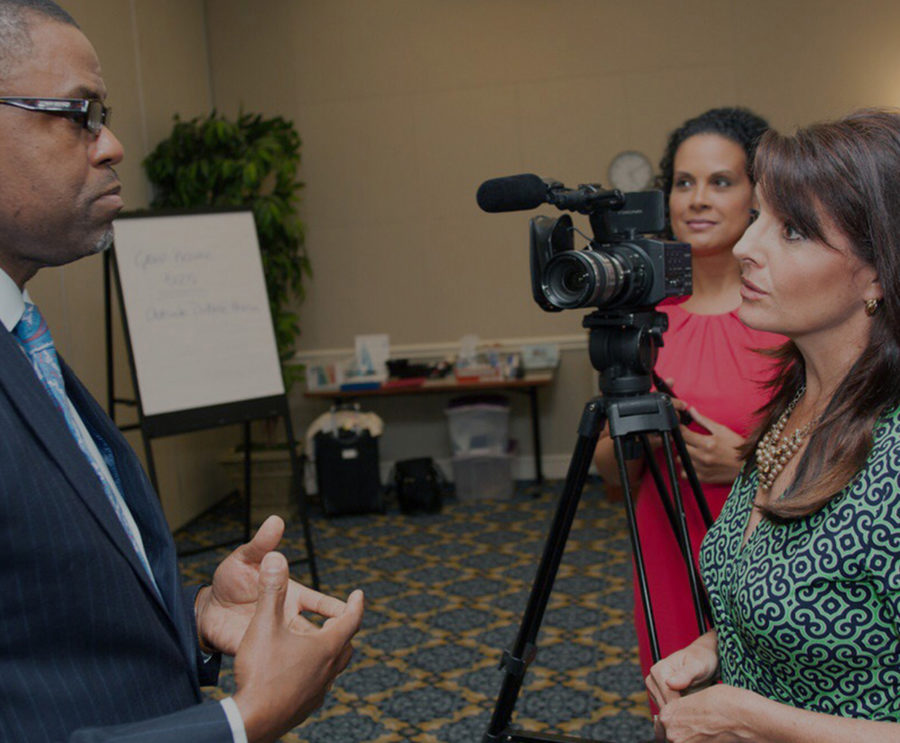 Rock Your Next Presentation