Professional Development
In an age where the spoken word is quickly being replaced by digital conversations, it's crucial to develop strong communication and presentation skills to make your mark. Our professional development team conducts trainings with corporate groups and individuals from a variety of industries, to help them improve how they communicate in business, in front of a group, with the media, and with each other.
Watch Video
Who We Are
The training team at Walk West is led by Sharon Delaney McCloud and Melanie Sanders. Together, they have a combined 40 years of experience as Emmy Award-winning television journalists, and can make you look like a pro with everything from on-camera training to polishing up your presentation skills.
Working in the news industry, each encountered different situations every day, and were expected to perform under strict deadlines, regardless of the high pressure environment. From equalizing newsroom politics to covering real-life politics, the Walk West training team has the communication skills necessary to remain professional in any circumstance.
By turning a valuable formula into a professional development curriculum, Melanie and Sharon extend this authentic expertise to company leaders and their teams, in all facets of business communication.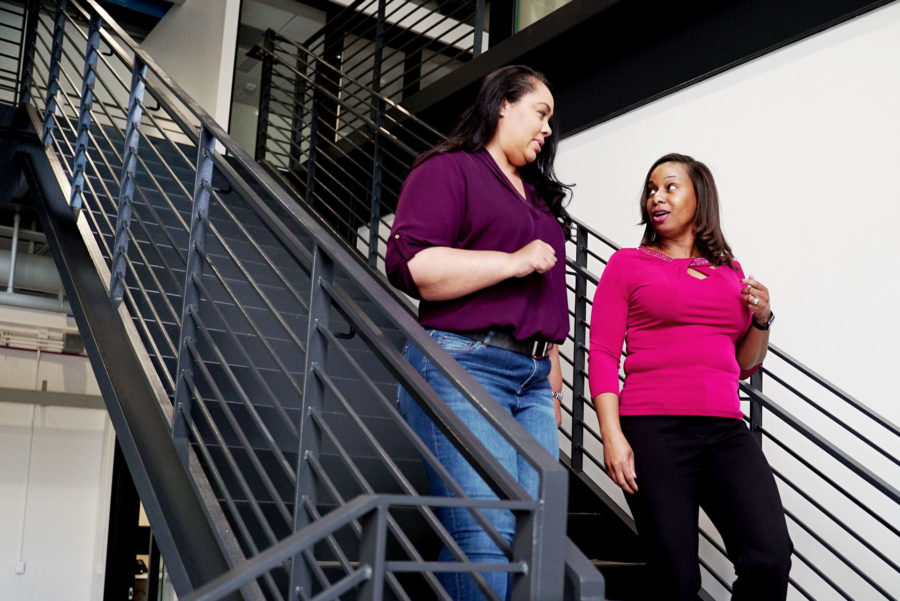 Better Interviews, Better Presentations, Better You